Application status

Open
Duration

2 years
Study mode

Full-time
Entry Requirements

Graduates who have secured 40% marks in the aggregate of all subjects and at least 50% marks in Psychology (cognate subject) at the degree level are eligible.
Overview
M.Sc Psychology
An M.Sc. degree in Psychology focuses on extensive research of the science behind psychological processes, and the brain. The postgraduate programme at GCU offers students an opportunity to deepen their specific interests in the field, while inherently developing the technical and practical skills required to thrive in research-related and applied positions. The carefully crafted curriculum at GCU covers the core branches of Psychology along with research methods, including Developmental Psychology, Cognitive Psychology, and Biological Psychology. The professional insight that psychologists can provide helps people improve their behaviour based on past triggers, manage their stress, and enhance their decision-making skills. These aspects will help boost their self-confidence, communicate better, have better relationships, and have a more successful career, which in turn elevates society as a whole. After mastering the concepts taught to them at Garden City University, the career options available to students can take multiple trajectories. These include working at schools, hospitals, and universities. Even large businesses hire psychologists to better understand their client base's practices and preferences so that they can market their products more effectively, and improve their services.
Skills
Our students will gain skills in the following areas
Life skills
Couple and Family Counselling
Career counselling and Group counselling
School Psychology Educational Counselling
Crisis intervention
Children's psycho-diagnostics Counselling in Health Psychology
Entry Requirements
Graduates who have secured 40% marks in the aggregate of all subjects and at least 50% marks in Psychology (cognate subject) at the degree level are eligible.
Fee structure for the Academic year 2022-23
Domestic Fee Structure
Programmes
M.Sc. Psychology
Course Duration
2 years
1st Instalment
INR 25,000
3 Subsequent Instalments
INR 60,000
International / NRI structure
Programmes
M.Sc. Psychology
Course Duration
2 years
1st Instalment
$ 500
3 Subsequent Instalments
$ 967
Semester 1
Basic Psychological Processes
Cognitive Processes
Physiological Processes
Research Methods
Qualitative Methods of Research in Psychology
Semester 2
Theories of Personality
Positive Psychology
Social Psychology
Educational Psychology
Computer Based Statistical Methods (Clinical/Counselling)
Computer Based Statistical Methods (HRDM)
Semester 3
Clinical
Counselling
Human Resource Management
Career Path
The activity of a psychologist will notice its grounds and justification in every organization, field, institute, where the following processes take place: Education, development, leadership, recruitment, selection, re-education, correction, or health activities and health services.
Furthermore, a psychologist can also work in any psychological laboratory and can complete and evaluate several standard experiments and aptitude tests. A psychologist is trained and ready to conduct and analyze many experiments concerning human interventions, like standard or intentional survey of competence, attitude or functioning, the demand for such professionals are often characterized as vital and noteworthy.
Students Speak
Why I Chose GCU
Mr. Suhwan Lim
The reason why I chose Garden City University is that it empowers students to flourish their knowledge not only theoretically but also practically. They teach students how to implement whatever they have learned in the classes in real-world situations, and it inspired me to join the university.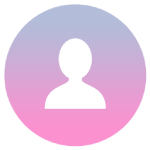 Aravind Sharma
Garden City University also teaches students how to socialize with people, bringing them a positive impact. I believe that the way they educate students will eventually lead students to be leaders of the upcoming new era in the future.
FAQ
Garden City University is a 28-year-old institution and INTERDISCIPLINARY in nature. The University has eight Schools under it offering courses from Diploma to Bachelor to Post graduation to Phd. The university has students from 81 different countries and every state and union territory in India. The University has the Unique mix of Arts, Science and Management Education offered with Technology as the base. Be it Media studies, Life Sciences or Hotel Management, emphasis is on Practical education with the aid of technology tools to enhance learning and equip a student to work with the industry. Not to mention GCU has the credit of awarding graduation certification to 28 Colonels of the Indian Army attached to the Corps of Military Police.
The admission process is based on the courses offered at the UG and PG level.
The student goes online, fills the application with required details and files the same online for registering for the programme of choice. This will be accompanied by paying a registration fee as mentioned in the application form.
However, if the student needs any clarification, be it regarding the programme of choice or GCU as a University, entry criteria etc, the counsellors at the University are just a call away.
Once the registration process is completed, the admissions department shall communicate on further documents required and fee to be paid for the programme of choice.
Post the above process the student shall submit their original certificate to the registrar's office for validation and verification. Once this process is completed the student gets enroled and an ID card is issued to the student. (Hostel formalities and transportation facilities are addressed in this page)
After enrolment the student shall voluntarily apply for GCU's talent test which shall be the criteria for availing scholarship for the first year of study. Such talent test shall be conducted year on year to encourage studious students and also set the criteria for a UG student to be the most favoured student of choice for PG programmes.
The University runs its own hostels for boys and girls separately. The hostels are in the vicinity of the campus with automated entry and further secure measures. More details on the hostel, fees and terms and conditions may be availed from the admissions office.