Application status

Open
Duration

2 years
Study mode

Full-time
Entry Requirements

1. B.Sc. graduates with any Life Science Subject securing at least 50% marks in aggregate of all optional subjects are eligible. B.Sc. graduates in Biotechnology and B.Sc.(Hons.) graduates in Biotechnology / Biology / Botany / Microbiology / Zoology are also eligible provided they have secured 50% marks in the aggregate of all the optional subjects.
2. In the absence of candidates in (1), Graduates in Agricultural Science, Dairy Sciences, Horticulture, Forestry, Fisheries, Pharmacy, Engineering (Biotechnology), Medicine / Dental or Agricultural Engineering, with 50% marks in the aggregate are eligible.
Overview
MSc. Microbiology
Welcome to the M.Sc. Microbiology course at Garden City University (GCU), the ideal choice for your microbiology studies in Bangalore. Our comprehensive program is tailored to provide students with the knowledge and skills necessary to excel in the field of microbiology. Here's why our M.Sc. Microbiology course stands out:
Our curriculum covers a wide range of key courses, ensuring a solid foundation in microbiology. From General Microbiology to Genetic Engineering and Agricultural Microbiology, you will gain expertise in various subfields. Specialized tools and techniques such as aseptic techniques, staining techniques, and microbial culturing methods will be taught, preparing you for practical hands-on learning.
We believe in the power of practical learning. Throughout your studies, you will have ample opportunities to apply your knowledge in real-world settings. You will gain exposure to aseptic techniques, culturing techniques, isolation techniques, fermentation methods, and even single-cell protein production. This practical experience will make you industry-ready upon graduation.
At GCU, research-based learning is strongly encouraged. You will delve into microbial culturing methods and explore the production of industrial and pharmaceutical products. Our faculty members, who are accomplished researchers themselves, will guide and mentor you in your research endeavors, fostering a spirit of innovation and discovery.
GCU maintains accreditation and collaborations with professional associations such as Karnataka State Council for Science and Technology (KSCST). Our industry tie-ups with the National Dairy Research Institute (NDRI) provide valuable exposure to the practical applications of microbiology in various sectors.
We understand the importance of preparing our students for the dynamic demands of the industry. Hence, our curriculum incorporates a strong skill component in every course, ensuring that you develop the practical skills and knowledge required by employers in the field of microbiology.
To provide you with valuable insights from industry experts, we regularly invite guest lecturers and industry speakers to share their experiences and expertise. This allows you to stay updated with the latest advancements in the field and gain industry perspectives
At GCU, we foster an entrepreneurial mindset and provide opportunities for you to develop your business acumen. Our mentorship programs offer guidance and support from experienced professionals, helping you nurture your entrepreneurial aspirations.
GCU has established collaborations with renowned international universities. Through study abroad programs, you have the opportunity to gain a global perspective, experience different cultures, and broaden your horizons.
As a student of M.Sc. Microbiology at GCU, you have the option to specialize in Fermentation Technology and Food Technology. These specializations further enhance your knowledge and open doors to exciting career prospects in the food and biotechnology industries.
GCU believes in holistic development. Our vibrant campus is home to clubs like NOUVITA, IQAC & IPR CELL, which promote co-curricular activities and provide platforms for personal growth, creativity, and networking.
By choosing Garden City University for your M.Sc. Microbiology studies in Bangalore, you will be joining a community of passionate learners and dedicated faculty who are committed to your success. We invite you to explore the limitless possibilities and embark on an enriching academic journey with us.
Apply now and unlock your potential in the fascinating world of microbiology at Garden City University!
Highlights:
Specializations in Fermentation Technology and Food Technology.
Emphasis on practical learning and hands-on experience.
Accreditation and collaborations with professional associations like KSCST & NDRI.
Focus on research-based learning and innovation.
Entrepreneurship opportunities and mentorship programs.
CAREER PATH
After completing an M.Sc. Microbiology degree at Garden City University (GCU), these are some of the trending career paths that you can explore:
Research Scientist:

As a research scientist, you will conduct independent research and contribute to scientific advancements in microbiology. You can work in research institutions, universities, or industrial R & D labs. Some recruiting companies in India include the Indian Council of Medical Research (ICMR), National Centre for Biological Sciences (NCBS), and Centre for Cellular and Molecular Biology (CCMB).

Quality Control/Quality Assurance Manager:

In this role, you will ensure the compliance of products or processes with quality standards and regulatory requirements. Companies in the food and beverage, pharmaceutical, and cosmetic industries hire quality control/quality assurance managers. Some recruiting companies in India are Nestle, Dr. Reddy's Laboratories, and Hindustan Unilever Limited.

Medical Microbiologist:

Medical microbiologists work in hospitals, diagnostic laboratories, or research institutions, conducting diagnostic tests, analyzing clinical samples, and contributing to the prevention and treatment of infectious diseases. Recruiting companies in India include Apollo Hospitals, Dr. Lal Path Labs, and Metropolis Healthcare.

Industrial Microbiologist:

As an industrial microbiologist, you can work in industries such as biotechnology, pharmaceuticals, agriculture, or waste management. You may be involved in projects related to fermentation, bioprocessing, or enzyme production. Companies like Biocon, Bharat Biotech, and Syngenta offer opportunities in these fields.

Environmental Microbiologist:

Environmental microbiologists study the interaction of microorganisms with the environment and work on projects related to pollution control, waste treatment, and sustainable agriculture. Recruiting companies in India include The Energy and Resources Institute (TERI), National Environmental Engineering Research Institute (NEERI), and Indian Agricultural Research Institute (IARI).

Food and Beverage Microbiologist:

Food safety is crucial, and as a food and beverage microbiologist, you will ensure the safety and quality of food products. Companies like Nestle, Britannia Industries, and Coca-Cola hire microbiologists to monitor and maintain hygiene standards in food production and processing.

Public Health Microbiologist:

Public health microbiologists play a vital role in disease surveillance, outbreak investigations, and implementing preventive measures. You can work with government health agencies like the National Centre for Disease Control (NCDC), State Health Departments, or international organizations like the World Health Organization (WHO).

Pharmaceutical Microbiologist:

Pharmaceutical microbiologists ensure the sterility and quality of pharmaceutical products. They work in pharmaceutical companies such as Dr. Reddy's Laboratories, Sun Pharmaceutical Industries, and Lupin, conducting microbiological testing and maintaining aseptic conditions in manufacturing facilities.

Academic/Teaching Positions:

With a Ph.D., you can pursue a career in academia, working as a professor, lecturer, or researcher in universities, colleges, and research institutes. GCU itself may offer opportunities for teaching positions, and other universities and research institutes like the Indian Institute of Science (IISc) and Jawaharlal Nehru University (JNU) also hire microbiology faculty.

Entrepreneurship and Consultancy:

You can start your own biotech or consulting firm, offering specialized services in microbial testing, quality control, or bioprocess optimization. This path allows you to create your own opportunities and work with a diverse range of clients across industries.
Fee structure for the Academic year 2023-24
Domestic / NRI Fee Structure
Programmes
MSc Microbiology
Course Duration
2 years
1st Instalment
INR 30,000
3 Subsequent Instalments
INR 80,000
International Fee Structure
Programmes
MSc Microbiology
Course Duration
2 years
1st Instalment
$ 500
3 Subsequent Instalments
$ 1167
OTHER FEES
CAUTION DEPOSIT : Rs. 5000/- to be paid by all the students. (Rs. 3000/- will be refunded after successful completion of the course and Rs. 2000/- would be retained towards registration fees for life time Alumni Association Membership)
EXAMINATION FEES PER SEMESTER
UG Programs: Rs.3000/-, PG Programs: Rs.3500/-, Research Programs: Rs.5500/-, Diploma Programs: Rs.3000/-, Engineering : Rs. 3500/-
Semester 1
Bacteriology and Virology
Eukaryotic Microbiology
Microbial Physiology
Microbial techniques & Bioinstrumentation
Biostatistics & Bioinformatics
Semester 2
Microbial Genetics & Molecular Biology
Immunology
Environmental Microbiology
Nanotechnology/ Research Methodology
Semester 3
Medical Microbiology
Recombinant DNA Technology
Food & Dairy Microbiology
Applied Microbiology
Minor Project
Semester 4
Agricultural Microbiology
Industrial Microbiology
Major Project
List of companies where UG & PG Dept Life Of Science students of GCU got placement opportunities: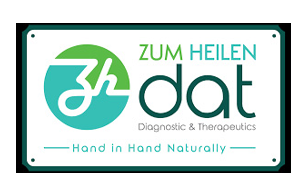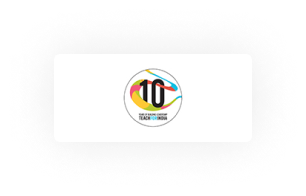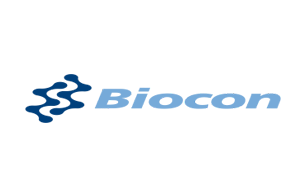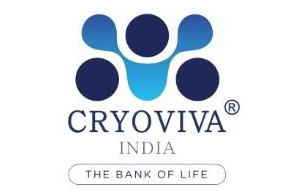 Students Speak
Why I Chose GCU
Mr. Suhwan Lim
The reason why I chose Garden City University is that it empowers students to flourish their knowledge not only theoretically but also practically. They teach students how to implement whatever they have learned in the classes in real-world situations, and it inspired me to join the university.
Aravind Sharma
Garden City University also teaches students how to socialize with people, bringing them a positive impact. I believe that the way they educate students will eventually lead students to be leaders of the upcoming new era in the future.
FAQ
Garden City University is a 28-year-old institution and INTERDISCIPLINARY in nature. The University has eight Schools under it offering courses from Diploma to Bachelor to Post graduation to PhD. The university has students from 81 different countries and every state and union territory in India. The University has the unique mix of Arts, Science and Management Education offered with Technology as the base. Be it Media studies, Life Sciences or Hotel Management, the emphasis is on practical education with the aid of technology tools to enhance learning and equip a student to work in the industry. Not to mention GCU has the credit of awarding graduation certification to 28 Colonels of the Indian Army attached to the Corps of Military Police.
The admission process is based on the courses offered at the UG and PG level.
The student goes online, fills the application with required details and files the same online for registering for the programme of choice. This will be accompanied by paying a registration fee as mentioned in the application form.
However, if the student needs any clarification, be it regarding the programme of choice or GCU as a University, entry criteria etc, the counsellors at the University are just a call away.
Once the registration process is completed, the admissions department shall communicate on further documents required and fee to be paid for the programme of choice.
Post the above process the student shall submit their original certificate to the registrar's office for validation and verification. Once this process is completed the student gets enroled and an ID card is issued to the student. (Hostel formalities and transportation facilities are addressed in this page)
After enrolment the student shall voluntarily apply for GCU's talent test which shall be the criteria for availing scholarship for the first year of study. Such talent test shall be conducted year on year to encourage studious students and also set the criteria for a UG student to be the most favoured student of choice for PG programmes. Apply Now
The University runs its own hostels for boys and girls separately. The hostels are in the vicinity of the campus with automated entry and further secure measures. More details on the hostel, fees and terms and conditions may be availed from the admissions office.