M.Sc. FASHION & APPAREL DESIGN
Application status

Open
Duration

2 years
Study mode

Full-time
Entry Requirements

Any bachelor's degree at the under-graduate level
Overview
M.Sc. Fashion and Apparel Design
The M.Sc. Fashion & Apparel Design programme at Garden City University imparts in-depth knowledge to students about a particular stream or subject in fashion.
The postgraduate programme at GCU will allow students to attain in-depth knowledge about pattern making, designs, illustrations, manufacturing, construction of clothes, fashion communication, etc.
Fashion design is an applied art dedicated to the design of stylish, trendy clothing and lifestyle accessories, that reflect the social and cultural influences of a specific time. The programme, therefore, aims to make students adaptive towards new, dynamic markets along with creating styles of their own.
On the completion of this postgraduate programme, students will be equipped with a comprehensive idea of all facets of fashion including the administration and the creative side of it.
With extensive knowledge of business practices, client relations, marketing, and agency procedures, students get a spectrum of opportunities in the fashion industry.
Fashion marketing, costume design, fashion show production, retail outlet or personal boutique management, wardrobe design for film and television, fashion retail and apparel industry, are just a few of the options that graduates can choose from.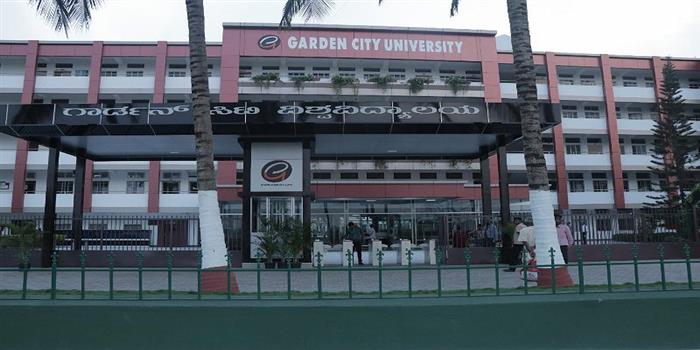 Entry Requirements
Any bachelor's degree at the under-graduate level
Fee structure for the Academic year 2023-24
Domestic / NRI Fee Structure
Programmes
M.Sc. in Fashion & Apparel Design
Course Duration
2 years
1st Instalment
INR 30,000
3 Subsequent Instalments
INR 60,000
International Fee Structure
Programmes
M.Sc. in Fashion & Apparel Design
Course Duration
2 years
1st Instalment
$ 1500
3 Subsequent Instalments
$ 900
OTHER FEES
CAUTION DEPOSIT : Rs. 5000/- to be paid by all the students. (Rs. 3000/- will be refunded after successful completion of the course and Rs. 2000/- would be retained towards registration fees for life time Alumni Association Membership)
EXAMINATION FEES PER SEMESTER
UG Programs: Rs.3000/-, PG Programs: Rs.3500/-, Research Programs: Rs.5500/-, Diploma Programs: Rs.3000/-, Engineering : Rs. 3500/-
Programme objectives
This programme strives to develop and promote academic excellence amongst students in the fields of Fashion Design, Textiles and Apparel Science & Technology.
The programme provides and enriches the right education to enter the Global Apparel Market and apply their skills and knowledge to the emerging fashion industry. It also helps to understand the commitment required towards professional ethics and responsibilities in the entire apparel business processes.
The programme equips students to pursue careers in the fashion & apparel industry, buying houses, designer boutiques, retailing, research & development, and consultancy in the fashion and apparel industry.
The programme also inculcates the capabilities that contributes significantly as an individual and as a team player for students throughout the apparel supply chain.
Students are also benefitted with strong academic knowledge to enter as a teaching professional or in research and development area.
This program is equipped to help students gain in-depth knowledge about the world of fashion. Students learn the creative process, cultural influences of design, production, marketing, communication skills, and many more.
Career Path
Apparel export house or Apparel industry - as assistant designer, assistant technical designers, merchandisers, sample co-coordinators, production planning and control, assistant quality assurance manager, CAD designer / Graphic designer, sourcing manager etc.
Retail industry – as visual merchandisers, assistant retail merchandisers, customer relationship manager, business planner, fashion consultant, fashion co-coordinators, store manager
Fashion designer – as assistant designer, freelancer, fashion forecast, costume designer in films or serials, fashion choreographer
Fashion show coordinators, fashion stylist, fashion photographer, fashion blogger, category head, entrepreneur
Institution – As Assistant Professor / Research Assistant
List of companies where UG & PG Fashion & Apparel Design students of GCU got placement opportunities: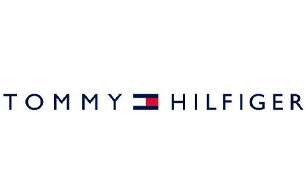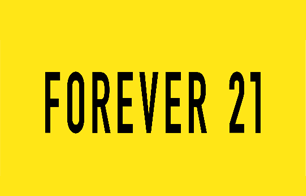 Students Speak
Why I Chose GCU
Oormila S Pillai
As a teenager, who shifted to a different state to pursue her higher studies I had no idea what was waiting ahead of me in Garden City College. I joined GCC in 2010 and it was truly a global experience. I met people from different countries and of different culture. One of the major highlight for me was our libraries apart from the dreamy campus and awesome cafes. Those two libraries were built and arranged with much consideration and analysis. Although I understood that little late, to be precise once I got to experience the student life again. Our department had a compact and compassionate team. The faculty members of our department were always friendly and supportive. They found time to make sure that we were having a good time during the college days, always reminded us the industry is going to be different so consider every small opportunity and give our best. The department staffs were also friendly and helpful, especially during the final days of the semesters. Every month we had a new event and which department would be called to participate, decorate and arrange everything -FAD! Each events and its preparations were a different learning experience altogether, which almost every fashion student would agree. Being part of Gardenia and other inter and intra college festivals made the days more memorable. The chaos before every event and the sleepless nights before submissions were never the ones I imagined I would miss. Thank you all for making my days memorable.
Ms.Nishta Raj
"Two roads diverged in my life and, I choose the one with less traveled by and that has change my life." We were a part of something unprecedented, something unheard of, something new. We overcame Challenges, faced the ruthless world, learned , unlearned, relearned and in the process, made memories of a lifetime. GCU will always be another home for us. As we gracefully culminate the three years spent here, it feels humbling to be a part of the history. I am sure the upcoming batches of GCU will continue the rich legacy and strive to make us proud. Our college is well equipped with facilities that brings out the best in us. The homely environment, and dedicating teachers makes the B.SC Fashion and Apparel Design more thrilled, challenging and passionate to learn something new always. The three years of mine in GCU was always the best years of my life.
Sharanya Gopinathan
I am honoured to have got the opportunity to complete my graduation from GCU, Bangalore that gave me the necessary exposure to face the outside world with confidence and grace. The 3 years of academic perseverance in this incredulous institute of learning has paved my way to an excellent career in fashion designing nd brilliant success in my future undertakings. Today I owe all my success and happiness to the loving guidance and untiring efforts of the amazing faculties of fashion designing at GCU. The unconditional support and the impressive personality of His Excellency Dr Joseph VG the Chancellor of GCU who instilled in us human values and the emphasis on Life require special mention.
Shalin Maria Joseph
I cherished every moment spent at this institution. Every teaching and non-teaching member was very friendly and cooperative. The faculty team of Fashion Department always encouraged and supported me through thick and thin. They always motivated me to expand my interest in learning and nurtured my skills. I am proud to be an alumna of this institution. I am proud to be known as a Gardenian.
Varsha Gopukumar
My time in college has enriched my life in many ways. It has provided me with the necessary tools to enhance my skills, celebrating different culture has taught me valuable knowledge about this diverse world and people and concepts in general. When I came to Garden City, I was a little girl whose dream was to become a fashion designer. Garden City helped me a lot in fulfilling this dream of mine. Whatever I can do well in my career today, it is because of Garden City College. I am most grateful to our Chancellor Sir Dr. Joseph VG Because he never stopped us from giving exams due to financial issues and he always used to say that you do the exam then you should go ahead in your career, fees are secondary before is your studies, Doing this thing is a very big thing for any institute practically And this proves that our Chancellor Sir Dr. Joseph VG, is a very great human being. His support has made me so much ahead in life today. Thank You Garden City University.
Mr. Karthik G M
They said, Success of any University can be measured by the contribution of its Alumini to make our Nation great. With Garden City University I am making my bit of contribution in every aspects from the lessons learnt from this here. It a great honour to be recognized as Alumini of this University.
Ms. Joseph Smilin J
My life at Garden City University made me stronger and took me a step ahead to be an independent women. I am thankful to all the teachers who supported and corrected us throughout our time at GCU. I love the infrastructure at Garden City University,and i enjoyed being in the campus. Proud and happy to be an alumni of GCU.
Mr. Uttej N
The thing I liked the most about GCC is it's diversity towards culture and equality towards its students. I learnt a lot not just related to my degree but also some basic values of life in most fascinating way, made lots of friends and unforgettable memories with my fashion department and teaching faculty made it more easier to learn each and every thing in a new and interesting way. Its my pleasure to have completed my degree from GCC.
Ms. Sowmyaa D
I had a great time at GCU.One of the best decision I made! It was an enriching experience in which i gained a different perspective into the fashion industry.Excellent faculties inspired me to give my best and also granted access to internships that are normally very hard to get.I can strongly recommend this life changing experience.
Ms. Shruthakeerthi Padma
'Such a great privilege to share a unique experience with Garden City College, Bangalore. GCC provided me with very qualified professors and academics who made sure that we were the best at what we did. I had a complete makeover in my personality over the 3 years, be it learning professionalism, developing work ethics, inculcating soft skills and grow better personally. Thanks a lot for this opportunity!!
FAQ
Garden City University is a 28-year-old institution and INTERDISCIPLINARY in nature. The University has eight Schools under it offering courses from Diploma to Bachelor to Post graduation to PhD. The university has students from 81 different countries and every state and union territory in India. The University has the unique mix of Arts, Science and Management Education offered with Technology as the base. Be it Media studies, Life Sciences or Hotel Management, the emphasis is on practical education with the aid of technology tools to enhance learning and equip a student to work in the industry. Not to mention GCU has the credit of awarding graduation certification to 28 Colonels of the Indian Army attached to the Corps of Military Police.
The admission process is based on the courses offered at the UG and PG level.
The student goes online, fills the application with required details and files the same online for registering for the programme of choice. This will be accompanied by paying a registration fee as mentioned in the application form.
However, if the student needs any clarification, be it regarding the programme of choice or GCU as a University, entry criteria etc, the counsellors at the University are just a call away.
Once the registration process is completed, the admissions department shall communicate on further documents required and fee to be paid for the programme of choice.
Post the above process the student shall submit their original certificate to the registrar's office for validation and verification. Once this process is completed the student gets enroled and an ID card is issued to the student. (Hostel formalities and transportation facilities are addressed in this page)
After enrolment the student shall voluntarily apply for GCU's talent test which shall be the criteria for availing scholarship for the first year of study. Such talent test shall be conducted year on year to encourage studious students and also set the criteria for a UG student to be the most favoured student of choice for PG programmes. Apply Now
The University runs its own hostels for boys and girls separately. The hostels are in the vicinity of the campus with automated entry and further secure measures. More details on the hostel, fees and terms and conditions may be availed from the admissions office.