Application status

Open
Duration

2 years
Study mode

Full-time
Entry Requirements

B.P.Th or B.P.T from any recognized university with 50% marks in aggregate is eligible
Overview
Master Of Physiotherapy
This Master's programme enables graduates to help patients to recover from injuries, cope with changes in their movement and functioning, and improve their quality of life. In the duration of this interdisciplinary course, students learn how medicine and various aspects of allied sciences influence the anatomy of the human body.
Consisting of subjects like basic motor skills, psychology, and reflexology, the students discover how to interact and treat patients with various physical ailments. The programme also trains the candidates to conduct data-based clinical reviews, lab-related studies, and research projects. More than just resolving the physical symptoms or pain faced by the patients, the students are also given an even stronger foundation in human anatomy.
With a need for physiotherapists in the field of professional sports, rehabilitation of individuals, and pediatric clinics, there is always a demand for competent physiotherapists. The GCU creates physiotherapists with excellent communication skills, professional ethics, and practical knowledge.
Highlights
MPT at GCU emphasizes on hands-on learning. Students get clinical exposure in various health care facilities and have an experience of working at various corporate hospitals as well
The MPT program in GCU combines sound clinical skills with vital life skills including leadership, entrepreneurship, communication, and people skills.
Expertise in evidence-based skill in the management disorders including movement dysfunction in concerned specialty.
GCU strongly encourages the students to develop an innovative mind. Every assistance is given to the students to come up with new ideas and file IPRs (Intellectual property, like patents, copyright, and trademarks).
Advanced skill development is in the core of the MPT curriculum. Monthly Free CPE/ workshops are conducted on the campus.
Conduct of research project (dissertation) in the area of specialization
Training in specialized centers as per their elective
Entry Requirements
B.P.Th or B.P.T from any recognized university with 50% marks in aggregate is eligible.
Benefits
Joy of Learning is the guiding strategy for all courses at GCU to promote the motto of providing teaching qualities which will help our students to learn how to perform tasks in a professional manner and also to know about how to perform it in a scientific manner.
GCU employs the ARM TM pedagogy method which fuels ambition in the student, provides ample resources to excel and continuous mentoring for the students to achieve their goal.
To make students acquainted with the advancements in the area of Physiotherapy and allied subjects by adopting Core Course Curriculum Consensus (4'Cs) which aids for the practice of critical thinking, analytical reasoning and decision making while performing treatment in various clinical set up.
To train students in the skills necessary for further research, both within and outside the academic context.
Fee structure for the Academic year 2023-24
Domestic / NRI Fee Structure
Programmes
MPT
Course Duration
2 years
1st Instalment
INR 75,000
3 Subsequent Instalments
INR 80,000
International Fee Structure
Programmes
MPT
Course Duration
2 years
1st Instalment
$ 1400
3 Subsequent Instalments
$ 1200
OTHER FEES
CAUTION DEPOSIT : Rs. 5000/- to be paid by all the students. (Rs. 3000/- will be refunded after successful completion of the course and Rs. 2000/- would be retained towards registration fees for life time Alumni Association Membership)
EXAMINATION FEES PER SEMESTER
UG Programs: Rs.3000/-, PG Programs: Rs.3500/-, Research Programs: Rs.5500/-, Diploma Programs: Rs.3000/-, Engineering : Rs. 3500/-
Semester 1
Principles of Physiotherapy Practice
Research Methodology and Biostatistics
Exercise Physiology ,Fitness and Heath Promotion
Clinical Training
Synopsis
T/L Methods
Semester 2
Applied Kinesiology
Advanced Physical and Functiona Diagnosis
Electrophysiology & Electrodiagnosis
Clinical Training
Synopsis/ Dessertation
T/L Methods
Semester 3
Sports Injuries- I
Physiotherapy Assessment and Goal Planning –I
Pedagogy in Physiotherapy Education
Clinical Training
T/L Methods
Dessertation
Semester 4
Sports Injuries – II
Physiotherapy Assessment and Goal Planning –II
Administrative Management & Ethical Issues
Clinical Training
T/L Methods
Dessertation
Purpose of the course
At Garden City University we train the post graduate students to execute all physiotherapeutic procedures with evidence-based practice and provide advanced knowledge with regard to the procedures and its benefit.
After passing MPT from GCU, a student will be able to head a team of physiotherapists and/or be a prominent member of the multidisciplinary team and treat all the conditions which need physiotherapeutic procedures.
On successful completion of M.P.T program, the Physiotherapist will be able to take up physiotherapy teaching assignments independently for BPT and MPT teaching programs in UGC approved universities. He / She will also be able to prepare project proposal with selected research design and interpret the evaluated outcome measures (using sound data processing techniques and statistical methods). He/she will be able to practice in his / her specialty area with advanced knowledge and skills.
List of companies where UG & PG Dept of Physiotherapy students of GCU got placement opportunities: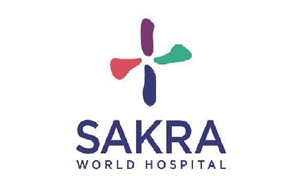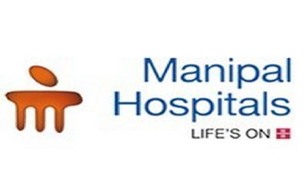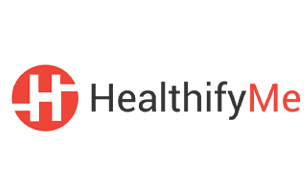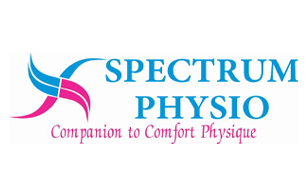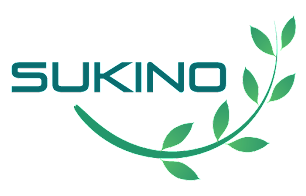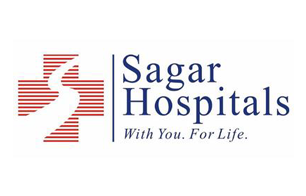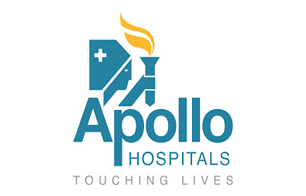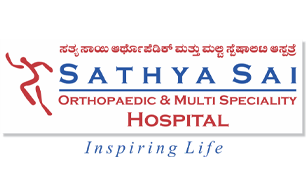 Students Speak
Why I Chose GCU
Mr. Suhwan Lim
The reason why I chose Garden City University is that it empowers students to flourish their knowledge not only theoretically but also practically. They teach students how to implement whatever they have learned in the classes in real-world situations, and it inspired me to join the university.
Aravind Sharma
Garden City University also teaches students how to socialize with people, bringing them a positive impact. I believe that the way they educate students will eventually lead students to be leaders of the upcoming new era in the future.
FAQ
Garden City University is a 28-year-old institution and INTERDISCIPLINARY in nature. The University has eight Schools under it offering courses from Diploma to Bachelor to Post graduation to PhD. The university has students from 81 different countries and every state and union territory in India. The University has the unique mix of Arts, Science and Management Education offered with Technology as the base. Be it Media studies, Life Sciences or Hotel Management, the emphasis is on practical education with the aid of technology tools to enhance learning and equip a student to work in the industry. Not to mention GCU has the credit of awarding graduation certification to 28 Colonels of the Indian Army attached to the Corps of Military Police.
The admission process is based on the courses offered at the UG and PG level.
The student goes online, fills the application with required details and files the same online for registering for the programme of choice. This will be accompanied by paying a registration fee as mentioned in the application form.
However, if the student needs any clarification, be it regarding the programme of choice or GCU as a University, entry criteria etc, the counsellors at the University are just a call away.
Once the registration process is completed, the admissions department shall communicate on further documents required and fee to be paid for the programme of choice.
Post the above process the student shall submit their original certificate to the registrar's office for validation and verification. Once this process is completed the student gets enroled and an ID card is issued to the student. (Hostel formalities and transportation facilities are addressed in this page)
After enrolment the student shall voluntarily apply for GCU's talent test which shall be the criteria for availing scholarship for the first year of study. Such talent test shall be conducted year on year to encourage studious students and also set the criteria for a UG student to be the most favoured student of choice for PG programmes. Apply Now
The University runs its own hostels for boys and girls separately. The hostels are in the vicinity of the campus with automated entry and further secure measures. More details on the hostel, fees and terms and conditions may be availed from the admissions office.