Application status

Open
Duration

2 years
Study mode

Full-time
Entry Requirements

Bachelor's degree in commerce from a recognised University with 50% marks aggregate
Overview
Master of Commerce
Master of Commerce is a post-graduate programme that enables students to begin understanding the complex workings of business operations with a strong emphasis on finance and accountancy.
An increasingly industrialised economy, served by national and multinational organisations continually requires skilled graduates who can innovate and successfully implement the various nuances of logistics, banking, taxation, and business operations.
Garden City University helps the students impeccably prepare themselves to fill roles such as financial analysts, financial risk managers, operations managers, finance consultants and many more. All of these roles can help assist businesses, and corporations adapt to the rapidly increasing global standards.
At GCU, Students will be exposed to a plethora of concepts spanning international economics, business ethics, marketing management, operations research, and the law as taught to them, which can effectively be put to use within their newfound roles within various organisations to help proliferate or accelerate growth, efficiency, and success, within the company.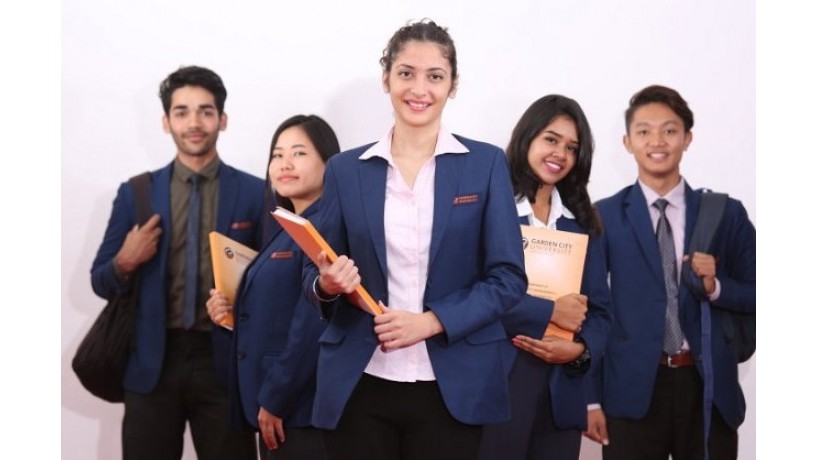 Entry Requirements
Bachelor's degree in commerce from a recognised University with 50% marks aggregate
Fee structure for the Academic year 2022-23
Domestic Fee Structure
Programmes
M.Com
Course Duration
2 years
1st Instalment
INR 25,000
3 Subsequent Instalments
INR 40,000
International / NRI structure
Programmes
MBA
Course Duration
2 years
1st Instalment
$ 500
5 Subsequent Instalments (except BHM & BPT-7)
$ 667
Semester 1
Core Courses
Research Methodology
Business Economics
Cost & Management Accounting
Direct Taxes
Strategic Management
Banking Law
Semester 2
Core Courses
Business Ethics
Indian Monetary System
Electives
Applied Economics/Accounting & Tax/Banking And Finance/Business Management/Business Analytics In Vuca World
Semester 3
Core Courses
E-Commerce
Entrepreneurship Development
Electives
Applied Economics/Accounting & Tax/Banking And Finance/Business Management/Business Analytics In Vuca World
Subjects for Electives
Applied Economics
E1- Macro Economics
E2-Advanced Economic Analysis
E3-Applied Econometrics
E4-International Economics
Accounting And Taxation
E1- Advanced Financial Accounting
E2-Corporate Financial Accounting
E3-international financial reporting standards
E4-GST
Banking & Finance
E1-Commercial Bank Management
E2-Investment Management Analysis
E3-International Finance
E4-Financial Institutions and Services
Business Management
E1-HRM (Including Concepts of OB)
E2-Strategic Management (Including Rural Marketing Module)
E3-Supply Chain Management
E4-Public Relations and Advertising / Dynamic Business Environment/ Disaster Management-Choose Any One for E4
Business Analytics In Vuca World
E1- Spread Sheet
E2-Statistics Using Excel
E3-Visualisation Using Tableau
E4- Introduction to Predictive Analytics (Using R)
Offering one of the most lucrative placement packages, our students are placed with companies such as Cognizant, ICICI Bank, Infosys, Wipro, Accenture, KPMG, TCS, Amazon, IBM, Johnson & Johnson, Nike, Ernst & Young, PricewaterhouseCoopers, LinkedIn, Procter & Gamble, Deutsche Bank, PepsiCo, Unilever, Coke Cola and GE, etc.
Job Opportunities
Process Associate
MIS Executive
Finance Executive
Back Office Executive
Accountant
HR assistant
Financial Analyst
Account Assistant
Accounts Executive
Banker
Stock Broker
Export-import manager
Tax consultant
Finance Consultant
Insurance Consultant
Entrepreneur
Career Path
Regular recruiters on our campus include







Students Speak
Why I Chose GCU
Mr. Suhwan Lim
The reason why I chose Garden City University is that it empowers students to flourish their knowledge not only theoretically but also practically. They teach students how to implement whatever they have learned in the classes in real-world situations, and it inspired me to join the university.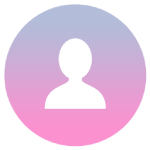 Aravind Sharma
Garden City University also teaches students how to socialize with people, bringing them a positive impact. I believe that the way they educate students will eventually lead students to be leaders of the upcoming new era in the future.
FAQ
Garden City University is a 28-year-old institution and INTERDISCIPLINARY in nature. The University has eight Schools under it offering courses from Diploma to Bachelor to Post graduation to PhD. The university has students from 81 different countries and every state and union territory in India. The University has the unique mix of Arts, Science and Management Education offered with Technology as the base. Be it Media studies, Life Sciences or Hotel Management, the emphasis is on practical education with the aid of technology tools to enhance learning and equip a student to work in the industry. Not to mention GCU has the credit of awarding graduation certification to 28 Colonels of the Indian Army attached to the Corps of Military Police.
The admission process is based on the courses offered at the UG and PG level.
The student goes online, fills the application with required details and files the same online for registering for the programme of choice. This will be accompanied by paying a registration fee as mentioned in the application form.
However, if the student needs any clarification, be it regarding the programme of choice or GCU as a University, entry criteria etc, the counsellors at the University are just a call away.
Once the registration process is completed, the admissions department shall communicate on further documents required and fee to be paid for the programme of choice.
Post the above process the student shall submit their original certificate to the registrar's office for validation and verification. Once this process is completed the student gets enroled and an ID card is issued to the student. (Hostel formalities and transportation facilities are addressed in this page)
After enrolment the student shall voluntarily apply for GCU's talent test which shall be the criteria for availing scholarship for the first year of study. Such talent test shall be conducted year on year to encourage studious students and also set the criteria for a UG student to be the most favoured student of choice for PG programmes.
The University runs its own hostels for boys and girls separately. The hostels are in the vicinity of the campus with automated entry and further secure measures. More details on the hostel, fees and terms and conditions may be availed from the admissions office.