MASTER OF BUSINESS ADMINISTRATION
Application status

Open
Duration

2 years
Study mode

Full-time
Entry Requirements

Any graduate with 50% marks in the aggregate of all subjects including languages is eligible
Overview
Master of Business Administration
The Master of Business Administration programme is a PG degree in the field of management that helps students gain knowledge within the fundamental principles of management. While ensuring students simultaneously dive deeper into finance, marketing, human resources, and business development.
Students who opt for an MBA programme at Garden City University will be given ample opportunity to explore various industries and emerging trends - such that they can reap the maximum possible benefits from GCU's holistic chain of learning.
Garden City University ensures that graduates leave with a value-based leadership mindset, alongside an ability to spontaneously understand, comprehend, strategize and act upon global phenomena to best serve their organization.
As a result, GCU's MBA graduates go on to take up managerial and executive offices that can enable them to help strategize, manage and execute both micro and macro-level initiatives. All of which while serving national as well as multinational companies, enterprises, and conglomerates of all sizes, spanning across a broad range of industries.
Key Benefit
Our programme provides you with a thorough knowledge of the main components of Finance, marketing and human resources with the help of highly used software like, SPSS, E-Views, and SAP etc.
Our faculty members and practitioners have extensive and wide-ranging experience in the finance industry, providing invaluable contributions to the teaching of the modules and bringing theory into practice.
We are in professional association with AIMA and FKCCI
"Joy of Learning" is the principle guiding strategy for all courses at GCU.
GCU employs the "ARM" pedagogy method which fuels ambition in the student, provides ample resources to excel and continuous mentoring for the students to achieve their goal.
We train you to Professionally Do and Scientifically Know.
Regular industry interactions give you insights and up-to-the-minute knowledge of the subject area and bring practical insights into the classroom by applying the theory to real-world scenarios.
This programme is most suitable if you have some quantitative background in degrees with some quantitative elements.
We have tied up with professional bodies like ACCA, CIMA, and CISI to enrich the curriculum to meet the demands of the corporate world
Entry Requirements
Any graduate with 50% marks in the aggregate of all subjects including languages is eligible.
Assessment
This programme includes flexible choices for you to follow your interests, in the final year. Assessment is made using a blend of conventional examinations, coursework, presentations, and laboratory exercises.
Fee structure for the Academic year 2023-24
Domestic / NRI Fee Structure
Programmes
MBA
Course Duration
2 years
1st Instalment
INR 1,00,000
3 Subsequent Instalments
INR 1,30,000
International Fee Structure
Programmes
MBA
Course Duration
2 years
1st Instalment
$ 3000
3 Subsequent Instalments (except BHM & BPT-7)
$ 1700
OTHER FEES
CAUTION DEPOSIT : Rs. 5000/- to be paid by all the students. (Rs. 3000/- will be refunded after successful completion of the course and Rs. 2000/- would be retained towards registration fees for life time Alumni Association Membership)
EXAMINATION FEES PER SEMESTER
UG Programs: Rs.3000/-, PG Programs: Rs.3500/-, Research Programs: Rs.5500/-, Diploma Programs: Rs.3000/-, Engineering : Rs. 3500/-
Specialization Courses
Marketing
Consumer Behaviour
Digital Marketing
Integrated Marketing Communication
Retailing
Rural Marketing
Service Marketing
Finance
Management of Financial Services
Merger, Acquisition & Restructuring
Project Appraisal & Finance
Security Analysis & Portfolio Management
Wealth Management
Financial Derivatives
HR
Compensation Management
International Human Resource Management
Industrial Relation & Labour Laws
Performance Appraisal & Management
Strategic Human Resource Management
Training & Development
Programme Prospects are as follows
25 years of legacy and strong placement initiatives has ensured that GCU Graduates are highly employable. The strong alumni base provides hand holding for a smooth transition from classroom to the corporate.
Offering one of the most lucrative placement packages, our students are placed with companies such as Cognizant, ICICI Bank, Infosys, Wipro, Accenture, KPMG, TCS, Amazon, IBM, Johnson & Johnson, Nike, Ernst & Young, PricewaterhouseCoopers, LinkedIn, Procter & Gamble, Deutsche Bank, PepsiCo, Unilever, Coke Cola and GE, etc.
Job Opportunities
Process Associate
MIS Executive
Finance Executive
Back Office Executive
Accountant
HR assistant
Financial Analyst
Account Assistant
Accounts Executive
Banker
Stock Broker
Export-import manager
Tax consultant
Finance Consultant
Insurance Consultant
Entrepreneur
Career Path
Regular recruiters on our campus include







List of companies where UG & PG Commerce and Management students of GCU got placement opportunities: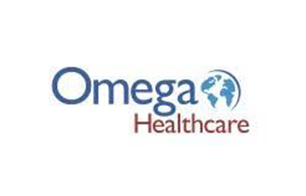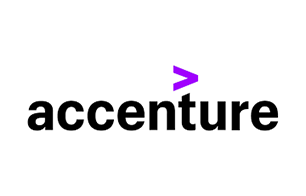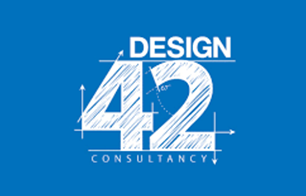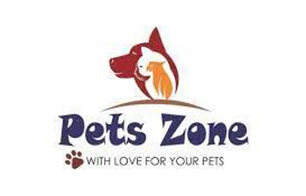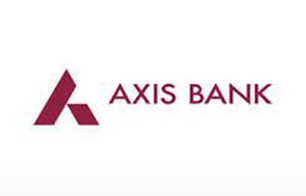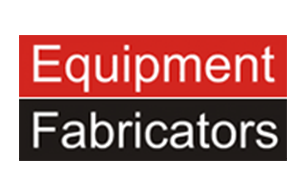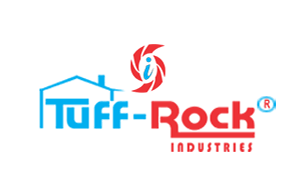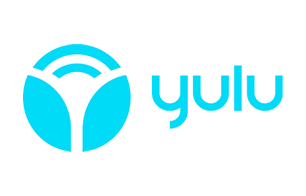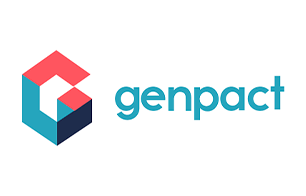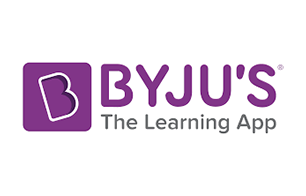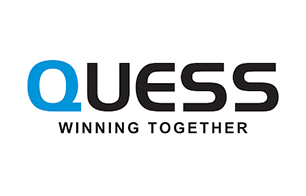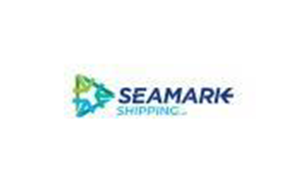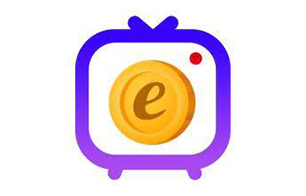 Students Speak
Why I Chose GCU
Ms Amrit Pal
I am Amrit Pal student at Garden City University. I have spent almost 5 years with GCU. I studied BBA 2015-2018 and now presently pursuing MBA. These 5 years of my journey is a complete transformation from an Introvert to an Extrovert. GCU helped me to be what I am today. I was not only taught what was written in books but even experimental activities with real life experience. I owe my success and growth to GCU. I am extremely blessed to be a part of this wonderful University. I remember when my parents were trying to get me admission in other university, I choose this university instead and was adamant to be a part of GCU. When attending Interview with other colleges there were questions on my ability to pay fees my economic Background, Whereas Garden City University never asked me such questions. They saw my potential and understood I deserve a chance. They were kind enough to help me to have a better life. Today I am a MBA student from such a well renowned university. It's a dream come true for a person like me who were rejected by other colleges just because they thought I can't afford the fees for being middle class and would fail if given a chance. But GCU is the only university who treated me with respect, attention and motivation which was much needed of the hour which I needed so badly. Today I am working in a reputed company with well-paid salary even being a fresher in corporate sector. This happened only because of Garden City University and the professors who are very professional and friendly at same time. The best university that I would recommend to everyone I meet.
Alan Sam Monachan
Garden City University is not just a University; it is the epitome of learning where students fulfil their dreams, overcome fears and weaknesses to step into the world as smart and confident professionals. It is not just a place to earn the qualification or a degree but to be groomed holistically. Garden City University nurtures talent. The past one year has been full of learning opportunity that were full of fun, the industrial exposure makes me a better man to face the challenges of the corporate world. Being away from Home, Garden City University is a second home to me. I feel proud to be a part of such an esteemed Gardenia family.
Ms Christina Thimothy Brahmakulam
Garden City University has been a great contributor to the development of my personality. I have established my leadership, time management and team skills and have also been able to advance these skills to the whole new augment level. The mentors at Garden City University helped me enhance my academic and interpersonal skills. The regular interaction with the Placement team also encouraged me to excel in my interview and developing skills that are required for future use. The infrastructure of Garden City University is one of the finest in Bangalore and is what stands out from the rest. The best thing about this University is the cross-culture interaction between students from various parts of the world. The professors here make the university what it is today. With an attitude of being ever ready to help, and not only delivering classroom teachings, but they are also the pillars of the learning gained from this esteemed University and this is a treasure for life.
Mr Amit Singh Programme-BBAR
I would like to express my sincere gratitude to Garden City University for helping me out at each and every step of my professional career. The institute provided me the best possible platform and infrastructure to excel my career interest. The expert faculty made me ready for the industries while the placement training helped me in enhancing my soft skills which made me stand out from others. The teachers here are super amazing and always try to make students the best. I would like to congratulate each and every student who are in the guidance of GCU`s faculties.
FAQ
Garden City University is a 28-year-old institution and INTERDISCIPLINARY in nature. The University has eight Schools under it offering courses from Diploma to Bachelor to Post graduation to PhD. The university has students from 81 different countries and every state and union territory in India. The University has the unique mix of Arts, Science and Management Education offered with Technology as the base. Be it Media studies, Life Sciences or Hotel Management, the emphasis is on practical education with the aid of technology tools to enhance learning and equip a student to work in the industry. Not to mention GCU has the credit of awarding graduation certification to 28 Colonels of the Indian Army attached to the Corps of Military Police.
The admission process is based on the courses offered at the UG and PG level.
The student goes online, fills the application with required details and files the same online for registering for the programme of choice. This will be accompanied by paying a registration fee as mentioned in the application form.
However, if the student needs any clarification, be it regarding the programme of choice or GCU as a University, entry criteria etc, the counsellors at the University are just a call away.
Once the registration process is completed, the admissions department shall communicate on further documents required and fee to be paid for the programme of choice.
Post the above process the student shall submit their original certificate to the registrar's office for validation and verification. Once this process is completed the student gets enroled and an ID card is issued to the student. (Hostel formalities and transportation facilities are addressed in this page)
After enrolment the student shall voluntarily apply for GCU's talent test which shall be the criteria for availing scholarship for the first year of study. Such talent test shall be conducted year on year to encourage studious students and also set the criteria for a UG student to be the most favoured student of choice for PG programmes. Apply Now
The University runs its own hostels for boys and girls separately. The hostels are in the vicinity of the campus with automated entry and further secure measures. More details on the hostel, fees and terms and conditions may be availed from the admissions office.