M.A WITH SPECIALIZATION IN COMPUTATIONAL LINGUISTICS
Application status

Open
Duration

2 years
Study mode

Full-time
Entry Requirements

Graduate of any field with minimum 40% marks
Overview
MA English with Specialization in Computational Linguistics
Computational Linguistics refers to the application of the principles of Computer Science, to the analysis and comprehension of both written and spoken language. It has applications in speech recognition systems, interactive voice response systems, instant machine translation, text editors, search engines, text-to-speech synthesizers, and language instruction manuals, to name a few. M.A in English with a Specialization in Computational Linguistics at GCU is an interdisciplinary programme that combines expertise in English, with machine learning, artificial intelligence, cognitive computing, and deep learning. The aim of the program is to equip students with a deep insight into thinking and intelligence so that they can facilitate human interaction with machines and software. Graduates in this field will be able to retrieve text that relates to specific topics, summarize tests, build dialogue agents capable of tasks like scheduling or purchasing, and answering questions that require descriptive answers or inferences. The graduates of this GCU postgraduate programme can attain roles as speech data evaluators, localization specialists, linguistic data managers, and annotators to name a few, in both government and private sector software companies.
Highlights
The programme focuses on the scientific study of language from a computational perspective. This dynamic interdisciplinary programme draws on linguistic theory (phonology, syntax, semantics and pragmatics), computer science (artificial intelligence, theory of computation and programming methods) and philosophy, cognitive science and psychology. The degree emphasizes the development of multilingual capabilities in a variety of areas, with hands-on experience in technologies such as machine translation, information retrieval, information extraction, speech recognition, and question answering and document summarization.
Entry Requirements
Graduate of any field with minimum 40% marks
Fee structure for the Academic year 2022-23
Domestic Fee Structure
Programmes
MACL
Course Duration
3 years
1st Instalment
INR 25,000
3 Subsequent Instalments
INR 60,000
International / NRI structure
Programmes
MACL
Course Duration
3 years
1st Instalment
$ 500
3 Subsequent Instalments
$ 967
Programme Prospects are as follows
As the role of computers and technology grow ever larger in our daily lives, business and industry are increasingly seeking experts in the complicated nexus between humans and machines. Computational Linguistics is an academic discipline that directly addresses this need, combining elements of linguistics, software engineering, artificial intelligence and electrical engineering. Professionals trained in this field help machines process human language and help linguists understand language through computer models. Computational linguists apply their skills in the development of applications related to translation, voice recognition, automated text analysis, search engines and other pioneering technologies.
Career Path
Those who earn a master's degree in Computational Linguistics are equipped to land well-compensated positions across a variety of fields and industries. Salary level varies, depending on the industry and particular role.
Artificial Intelligence Engineer
Computational Linguist
Data Scientist
Language Engineer
Linguist
Machine Learning Engineer
NLP Engineer/Scientist
Researcher/Research Scientist
Students Speak
Why I Chose GCU
Mr. Suhwan Lim
The reason why I chose Garden City University is that it empowers students to flourish their knowledge not only theoretically but also practically. They teach students how to implement whatever they have learned in the classes in real-world situations, and it inspired me to join the university.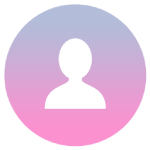 Aravind Sharma
Garden City University also teaches students how to socialize with people, bringing them a positive impact. I believe that the way they educate students will eventually lead students to be leaders of the upcoming new era in the future.
FAQ
Garden City University is a 28-year-old institution and INTERDISCIPLINARY in nature. The University has eight Schools under it offering courses from Diploma to Bachelor to Post graduation to Phd. The university has students from 81 different countries and every state and union territory in India. The University has the Unique mix of Arts, Science and Management Education offered with Technology as the base. Be it Media studies, Life Sciences or Hotel Management, emphasis is on Practical education with the aid of technology tools to enhance learning and equip a student to work with the industry. Not to mention GCU has the credit of awarding graduation certification to 28 Colonels of the Indian Army attached to the Corps of Military Police.
The admission process is based on the courses offered at the UG and PG level.
The student goes online, fills the application with required details and files the same online for registering for the programme of choice. This will be accompanied by paying a registration fee as mentioned in the application form.
However, if the student needs any clarification, be it regarding the programme of choice or GCU as a University, entry criteria etc, the counsellors at the University are just a call away.
Once the registration process is completed, the admissions department shall communicate on further documents required and fee to be paid for the programme of choice.
Post the above process the student shall submit their original certificate to the registrar's office for validation and verification. Once this process is completed the student gets enroled and an ID card is issued to the student. (Hostel formalities and transportation facilities are addressed in this page)
After enrolment the student shall voluntarily apply for GCU's talent test which shall be the criteria for availing scholarship for the first year of study. Such talent test shall be conducted year on year to encourage studious students and also set the criteria for a UG student to be the most favoured student of choice for PG programmes.
The University runs its own hostels for boys and girls separately. The hostels are in the vicinity of the campus with automated entry and further secure measures. More details on the hostel, fees and terms and conditions may be availed from the admissions office.