M.A JOURNALISM & MASS COMMUNICATION
Application status

Open
Duration

2 years
Study mode

Full-time
Entry Requirements

Any graduate with 50% marks in the aggregate of all subjects including languages is eligible
Overview
MA Journalism & Mass Communication
The MA in Journalism & Mass Communication program at Garden City University aims to equip its students with observation skills on contemporary affairs. This course is designed to imbue the students with a deeper perception of journalism and communication aspects.
At GCU, this course leverages innovative learning platforms; bridges the gap between students and the corporate world with its interactive sessions. The syllabus is crafted such that the students choosing this course at GCU can pursue research in Media Studies. With the provision of a high degree of flexibility, this course allows its students to choose the credit system and additional language papers.
GCU's graduates become fully proficient at studying and drawing inferences from contemporary literary issues by the end of this course. This course incorporates a blend of rational theory and practical aspects to infuse students with the ability to perceive, ideate, and perform language analysis. By enrolling in this course, students at GCU can emerge as adept reporters, editors, advertising creative heads, communications heads, corporate communication heads, and PROs in the future.
Key Benefits
"Joy of Learning" is the principle guiding strategy for all courses at GCU.
To make students acquainted with the advancements in the area of extant fundamental ideas by adopting Core Course Curriculum Consensus (4'Cs) which aids for the practice of critical reading, analytical reasoning, and debate which are the basic forms of language analysis.
To enable students to construct their career options from a plethora of specialised courses featuring the whole journalism genres, contemporary thought, and culture. In GCU we help the student to escalate their knowledge of their chosen areas of studies.
WTo train and prepare our students in the skill sets necessary for research & extension, both within and outside the academic arena.
GCU employs the "ARM" pedagogy method which fuels ambition in the student, provides ample resources to excel and continuous mentoring for the students to achieve their goal.
Entry Requirements
Any graduate with 50% marks in the aggregate of all subjects including languages is eligible.
Fee structure for the Academic year 2022-23
Domestic Fee Structure
Programmes
M.A Journalism & Mass Communication
Course Duration
2 years
1st Instalment
INR 25,000
3 Subsequent Instalments
INR 60,000
International / NRI structure
Programmes
M.A Journalism & Mass Communication
Course Duration
2 years
1st Instalment
$ 500
3 Subsequent Instalments
$ 967
Semester 1
PRINCIPLES OF COMMUNICATION
INTRODUCTION TO JOURNALISM
INTRODUCTION TO ELECTRONIC MEDIA
REPORTING & EDITING
LAB JOURNAL PRODUCTION
FUNDAMENTALS OF PHOTOGRAPHY
PRESENTATION SKILLS FOR BROADCAST MEDIA
Semester 2
MEDIA MANAGEMENT & ENTREPRENEURSHIP
DEVELOPMENT COMMUNICATION
ADVERTISING: PRINCIPLES & PRACTICES
INTERNATIONAL COMMUNICATION
NEW MEDIA
RADIO JOURNALISM
BUSINESS JOURNALISM
Semester 3
MEDIA RESEARCH METHODS
PR AND CORPORATE COMMUNICATION
TV JOURNALISM
TV PRODUCTION
FILM STUDIES
MEDIA RESEARCH LAB (MINOR PROJECT)
Semester 4
EVENT MANAGEMENT
FILM STUDIES
TV, DOCUMENTARY& NEWS PRODUCTION
DISSERTATION
WEB DESIGNING AND / E-PORTFOLIO PREPARATION
WEB DESIGNING AND / E-PORTFOLIO PREPARATION
Programme Prospects are as follows
The students can be recruited into various positions such as Media reporters, PR representatives, Guest relation executives, Project managers, Digital marketers, Content developers, Blog writers, Film editors, Media technical supporters.
Educational route
The students should have the enthusiasm for scholastic activities such as rational reading & writing practices, media research, analytical reasoning capability, communicative approach and they should show interest in a compact module structure.
Community route
The students are expected to participate in various academic and also in community-based programs, making the most of the opportunities available to you.
Composite route
You are encouraged to be active in varied extra-curricular activities and enjoy participation in areas such as sport, traveling, outdoor activities and community work.
Co-culture route
Although we do not require applicants to have been in paid or voluntary employment, we welcome applications from those who can manifest assiduity and propensity to prioritise by being employed in assignments alongside their studies.
Students Speak
Why I Chose GCU
Mr. Suhwan Lim
The reason why I chose Garden City University is that it empowers students to flourish their knowledge not only theoretically but also practically. They teach students how to implement whatever they have learned in the classes in real-world situations, and it inspired me to join the university.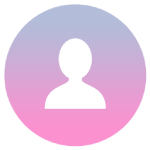 Aravind Sharma
Garden City University also teaches students how to socialize with people, bringing them a positive impact. I believe that the way they educate students will eventually lead students to be leaders of the upcoming new era in the future.
FAQ
Garden City University is a 28-year-old institution and INTERDISCIPLINARY in nature. The University has eight Schools under it offering courses from Diploma to Bachelor to Post graduation to PhD. The university has students from 81 different countries and every state and union territory in India. The University has the unique mix of Arts, Science and Management Education offered with Technology as the base. Be it Media studies, Life Sciences or Hotel Management, the emphasis is on practical education with the aid of technology tools to enhance learning and equip a student to work in the industry. Not to mention GCU has the credit of awarding graduation certification to 28 Colonels of the Indian Army attached to the Corps of Military Police.
The admission process is based on the courses offered at the UG and PG level.
The student goes online, fills the application with required details and files the same online for registering for the programme of choice. This will be accompanied by paying a registration fee as mentioned in the application form.
However, if the student needs any clarification, be it regarding the programme of choice or GCU as a University, entry criteria etc, the counsellors at the University are just a call away.
Once the registration process is completed, the admissions department shall communicate on further documents required and fee to be paid for the programme of choice.
Post the above process the student shall submit their original certificate to the registrar's office for validation and verification. Once this process is completed the student gets enroled and an ID card is issued to the student. (Hostel formalities and transportation facilities are addressed in this page)
After enrolment the student shall voluntarily apply for GCU's talent test which shall be the criteria for availing scholarship for the first year of study. Such talent test shall be conducted year on year to encourage studious students and also set the criteria for a UG student to be the most favoured student of choice for PG programmes.
The University runs its own hostels for boys and girls separately. The hostels are in the vicinity of the campus with automated entry and further secure measures. More details on the hostel, fees and terms and conditions may be availed from the admissions office.