B.Sc. IN FORENSIC SCIENCES, CHEMISTRY & GENETICS
Application status

Open
Duration

3 years
Study mode

Full-time
Entry Requirements

Pass in 10+2 / Equivalent with minimum of five subjects along with Chemistry & Biology
Overview
B.Sc. in Forensic Sciences, Chemistry & Genetics
Empowering minds to unravel mysteries behind crime scenes, B.Sc. in Forensic Sciences, Chemistry & Genetics programme is a distinctive triple major course that teaches the fundamental forensic sciences. The curriculum of this course has been pieced together, with course modules that are embedded with the latest research findings. Forensic Biology, Toxicology, Forensic Medicines, and other allied sciences are the subjects that GCU uses to lay the foundation of forensic sciences in students. Combining components of Chemistry And Genetics with Forensic Science, GCU graduates have their skills enhanced in practical aspects such as chemical analysis, DNA fingerprinting, and genetic assessment. This programme with its unique combination of subjects instils a nature of curiosity and enhances the learning outcome in the students. The strong research and analytical skills that students gain from this course help them excel at various career opportunities including forensic experts, legal counsellors, investigative officers, and crime scene reporters.
Subjects of Study
Forensic Biology, Forensic Physics, Forensic Serology, Toxicology, DNA fingerprinting, Forensic Psychology, Crime Scene Management, Forensic Medicine, Forensic Anthropology, Advanced Forensic Physics and Chemistry and many other allied subjects. In addition to all these core forensic papers, the students learn subjects from chemistry and genetics for all the six semesters, for e.g., General Chemistry, Organic & Inorganic Chemistry, Analytical Chemistry, Phytochemistry, Classical Genetics, Cytogenetics, Development & Evolutionary Genetics, Human Biomedical Genetics and other core papers.
Entry Requirements
Pass in 10+2 / Equivalent with minimum of five subjects along with Chemistry & Biology.
Wherever grading system or any other system is followed for evaluating the performance of the candidate in the qualifying examination, the applicant should ensure that a certificate indicating the percentage obtained has to be submitted through the University / Board last studied. Applicants passing GCE / O / A level examination should have passed 4 + 3 or 5 + 2 subjects at the O & A level respectively. The candidate should have passed in Chemistry and Biology at the A level.
The examination approved by the Association of Indian Universities (AIU) only will be considered by the Garden City University, others who have passed the examination which is not in the AIU approved list shall obtain equivalence certificate from the Association of Indian Universities
Fee structure for the Academic year 2022-23
Domestic Fee Structure
Programmes
B.Sc. Forensic Sciences, Chemistry and Genetics
Course Duration
3 years
1st Instalment
INR 25,000
5 Subsequent Instalments
INR 75,000
International / NRI structure
Programmes
B.Sc. Forensic Sciences, Chemistry and Genetics
Course Duration
3 years
1st Instalment
$ 500
5 Subsequent Instalments
$ 1080
Semester 1
Introduction to Forensic Science & Law
Inorganic Chemistry-1
Classical Genetics
Ability Enhancement Courses (AECC)
Modern Indian Language
Speaking Kannada
ICT
Semester 2
Fingerprinting and Questioned Documents
Organic Chemistry-1
Cytogenetics
Ability Enhancement Courses (AECC)
Environmental Studies
Semester 3
Forensic Medicine and Forensic Anthropology
Physical Chemistry-1
Developmental Genetics
GE-3 (4) - Foreign Language (Compulsory)
Skill Enhancement Course
Bioinformatics
Semester 4
Forensic Toxicology and Forensic Ballistics & Explosives
Biochemistry
Human Biomedical Genetics
Skill Enhancement Courses
Biostatistics
Semester 5
Skill Enhancement Courses
Research Methodology
Discipline Specific Electives
Forensic Chemistry (Instrumental method) /Serology & DNA Fingerprinting
Advanced Oganic Chemistry-2/Advanced physical chemistry-2
Microbial Genetics/Behavioral & Neuro Genetics
Semester 6
Discipline Specific Electives
Cyber Forensics & Economic offences/Forensic Psychology
Analytical Chemistry /Advanced Inorganic Chemistry-2
Population Genetics & Biometry/Applicative Genetics & Epigenetics
Major Project/Dissertation
Programme Prospects are as follows
Creating a pool of skilled, high-on-demand forensic experts who can pursue their career as Forensic Pathologists, Forensic Serology Experts, Clinical Forensic Medicine Experts, Forensic Chemists, Dactyloscopists, Forensic Linguists, Toxicologist, Forensic Psychologists, Forensic Anthropologists etc.
Unique curriculum combination which not many institutions offer, will help in honing the interdisciplinary scientific skills among the graduates.
The students can further opt to study Chemistry or Genetics for their post-graduation, if they are willing to strive for research in the fields of Analytical Chemistry or Human Genetics. This is an example of additional value based curriculum design for our students.
Hands on training and simulation exercises are instituted as the core pedagogy, which will develop the practical skills of our graduates and will enhance the chances of employability. As per the reports of the employing authorities, a vivid range of career opportunities are available for these graduates after the completion of their programme and can be a valuable resource for the organizations visiting our campus for placement opportunities.
The students also receive insights on various skill enhancement courses and interdisciplinary courses such as research methodology, generic elective subjects offered across the University,
Students Speak
Why I Chose GCU
Mr. Suhwan Lim
The reason why I chose Garden City University is that it empowers students to flourish their knowledge not only theoretically but also practically. They teach students how to implement whatever they have learned in the classes in real-world situations, and it inspired me to join the university.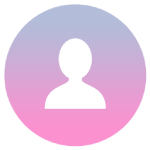 Aravind Sharma
Garden City University also teaches students how to socialize with people, bringing them a positive impact. I believe that the way they educate students will eventually lead students to be leaders of the upcoming new era in the future.
FAQ
Garden City University is a 28-year-old institution and INTERDISCIPLINARY in nature. The University has eight Schools under it offering courses from Diploma to Bachelor to Post graduation to PhD. The university has students from 81 different countries and every state and union territory in India. The University has the unique mix of Arts, Science and Management Education offered with Technology as the base. Be it Media studies, Life Sciences or Hotel Management, the emphasis is on practical education with the aid of technology tools to enhance learning and equip a student to work in the industry. Not to mention GCU has the credit of awarding graduation certification to 28 Colonels of the Indian Army attached to the Corps of Military Police.
The admission process is based on the courses offered at the UG and PG level.
The student goes online, fills the application with required details and files the same online for registering for the programme of choice. This will be accompanied by paying a registration fee as mentioned in the application form.
However, if the student needs any clarification, be it regarding the programme of choice or GCU as a University, entry criteria etc, the counsellors at the University are just a call away.
Once the registration process is completed, the admissions department shall communicate on further documents required and fee to be paid for the programme of choice.
Post the above process the student shall submit their original certificate to the registrar's office for validation and verification. Once this process is completed the student gets enroled and an ID card is issued to the student. (Hostel formalities and transportation facilities are addressed in this page)
After enrolment the student shall voluntarily apply for GCU's talent test which shall be the criteria for availing scholarship for the first year of study. Such talent test shall be conducted year on year to encourage studious students and also set the criteria for a UG student to be the most favoured student of choice for PG programmes.
The University runs its own hostels for boys and girls separately. The hostels are in the vicinity of the campus with automated entry and further secure measures. More details on the hostel, fees and terms and conditions may be availed from the admissions office.