B.Sc. IN FORENSIC SCIENCES, CHEMISTRY & GENETICS
Application status

Open
Duration

3 years
Study mode

Full-time
Entry Requirements

Pass in 10+2 / Equivalent with minimum of five subjects along with Chemistry & Biology
Overview
B.Sc. in Forensic Sciences, Chemistry & Genetics
Embark on an extraordinary journey of discovery and intrigue with our captivating BSc program in Forensic Science, Chemistry, and Genetics, where you will unravel the enigmas of crime investigation, chemical phenomena, and genetic advancements, igniting your passion for scientific exploration. If you're passionate about solving mysteries, uncovering evidence, and making a difference in the field of law enforcement and investigation, then our B.Sc. program in Forensic Sciences, Chemistry & Genetics is the perfect choice for you.
At Garden City University, we offer a comprehensive curriculum that covers a wide range of subjects essential to forensic science. Our key courses include Fundamentals of Forensic Science, Law and Crime Scene Management, Questioned Document and Fingerprinting, Forensic Biology, Forensic Anthropology, Toxicology, Basics of Ballistics, and Cyber Forensics. You'll gain a solid foundation in both theory and practical skills necessary for a successful career in forensic sciences.
Practical hands-on learning is a crucial aspect of our program, and we provide you with the opportunity to work with specialized tools and equipment. You'll receive training in the recovery of fingerprints, handwriting analysis, questioned document examination, blood analysis, crime scene management, ink analysis, and detection of adulteration in food products. Our state-of-the-art facilities, including the Stereomicroscope, Crime Scene Management Kits, Fingerprint Kit, Comparison Microscope, Iodine Fuming Chamber etc. ensure that you get real-world experience during your studies.
At Garden City University, we believe in fostering research-based learning. Our faculty encourages you to explore areas such as forgery detection, wildlife forensics, graphology analysis, and impression analysis. Through our industry tie-ups with SIFS - Delhi, you'll have the opportunity to collaborate with professionals and gain practical insights into the field.
We take pride in our vibrant academic community, and we regularly invite guest lectures and industry speakers to share their expertise with our students. This exposure to real-world professionals keeps you updated with the latest trends and developments in the industry. Additionally, we offer mentorship programs to provide guidance and support throughout your academic journey.
As part of our commitment to your holistic development, we offer professional certifications that enhance your credentials and prepare you for a competitive job market. Our cross-disciplinary collaboration with Life Science and Computer Science departments opens up new avenues for research and innovation.
Garden City University also believes in global exposure, and we have international university tie-ups and study abroad programs that allow you to broaden your horizons and experience different cultures while pursuing your degree. Our specialization options cater to your unique interests and career aspirations, providing you with a competitive edge in the job market.
We understand the importance of co-curricular activities in nurturing a well-rounded personality. Our Detective Club is dedicated to promoting activities that enhance your practical skills and teamwork, giving you a platform to showcase your talents and build lasting friendships.
If you're looking for a university that provides a comprehensive, industry-oriented curriculum, practical hands-on training, research opportunities, industry tie-ups, and a supportive learning environment, then Garden City University is the ideal choice for your B.Sc. in Forensic Sciences, Chemistry & Genetics in Bangalore.
Join us at Garden City University and embark on an exciting journey towards a successful career in the fascinating world of forensic sciences!
Highlights
Key courses include Law and Crime Scene Management, Questioned Document and Fingerprinting, Forensic Biology, Forensic Anthropology, Toxicology, Basics of Ballistics, and Cyber Forensics
Practical hands-on learning with specialized tools and equipment
Research-based learning in forgery detection, wildlife forensics, graphology analysis, and impression analysis
Industry tie-ups with SIFS, Delhi for collaboration and practical insights
Cross-disciplinary collaboration with Life Science and Computer Science departments
Detective Club promotes co-curricular activities, practical skills, and teamwork development
CAREER PATH
A B.Sc. in Forensic Sciences, Chemistry & Genetics from Garden City University opens up a wide range of exciting and in-demand career paths. Here are some of the most trending and promising career options that you can pursue after completing your degree:
Forensic Scientist: As a forensic scientist, you'll work in crime laboratories and analyze physical evidence. You'll use your knowledge of forensic sciences, chemistry, and genetics to examine fingerprints, DNA samples, and other forensic materials. Recruiting companies in India for forensic scientists include the Central Forensic Science Laboratory (CFSL), National Forensic Sciences University (NFSU), and State Forensic Science Laboratories (SFSL).
Forensic Toxicologist: Forensic toxicologists analyze biological samples to identify drugs, alcohol, and toxic substances. They play a vital role in determining causes of death and detecting drug-related crimes. In India, recruiting companies for forensic toxicologists include the Directorate of Forensic Science Services (DFSS), Bureau of Police Research and Development (BPR&D), and various state forensic laboratories.
Forensic DNA Analyst: Forensic DNA analysts extract, analyze, and interpret DNA samples to identify individuals and provide crucial evidence in criminal cases. In India, recruiting companies for forensic DNA analysts include the Central Forensic Science Laboratory (CFSL), All India Institute of Medical Sciences (AIIMS), and private forensic laboratories like Truth Labs and DNA Labs India.
Crime Scene Investigator: Crime scene investigators collect and preserve evidence at crime scenes. They document the scene, gather physical evidence, and ensure proper chain of custody. In India, crime scene investigators are employed by organizations such as the Central Bureau of Investigation (CBI), State Police Departments, and private forensic investigation agencies like SIFS (Forensic Science Institute & Services).
Forensic Ballistics Expert: Forensic ballistics experts analyze firearms, bullets, and cartridge cases to determine weapon type, match projectiles to firearms, and reconstruct shooting incidents. In India, recruiting companies for forensic ballistics experts include the CFSL, state police forensic laboratories, and the National Investigation Agency (NIA).
Forensic Document Examiner: Forensic document examiners analyze handwriting, signatures, and other document-related evidence to determine authenticity and detect forgery. In India, recruiting companies for forensic document examiners include the CFSL, private forensic laboratories like Truth Labs, and government forensic science laboratories.
Forensic Anthropologist: Forensic anthropologists identify human remains and assist in determining the cause of death, age estimation, and the reconstruction of events related to crimes or disasters. In India, recruiting organizations for forensic anthropologists include the AIIMS, CFSL, and various universities and research institutes.
Cyber Forensic Investigator: Cyber forensic investigators analyze digital evidence to uncover cybercrimes and track hackers. They work with computer systems, mobile devices, and networks. In India, recruiting companies for cyber forensic investigators include the Cyber Crime Investigation Cells of State Police Departments, Central Bureau of Investigation (CBI), and private cybersecurity firms like KPMG, Deloitte, and Ernst & Young.
Forensic Chemistry Analyst: Forensic chemistry analysts analyze chemical evidence collected from crime scenes, such as drugs, explosives, and trace elements. Recruiting companies in India for forensic chemistry analysts include the CFSL, state forensic laboratories, and private forensic science laboratories.
Private Investigator: Private investigators work on various cases, including fraud, missing persons, and background checks. They provide support to individuals, law firms, and corporations. In India, private investigation agencies like SIFS (Forensic Science Institute & Services), Globe Detective Agency, and Magnum Detectives offer career opportunities for private investigators.
Entry Requirements
Pass in 10+2 / Equivalent with minimum of five subjects along with Chemistry & Biology.
Wherever grading system or any other system is followed for evaluating the performance of the candidate in the qualifying examination, the applicant should ensure that a certificate indicating the percentage obtained has to be submitted through the University / Board last studied. Applicants passing GCE / O / A level examination should have passed 4 + 3 or 5 + 2 subjects at the O & A level respectively. The candidate should have passed in Chemistry and Biology at the A level.
The examination approved by the Association of Indian Universities (AIU) only will be considered by the Garden City University, others who have passed the examination which is not in the AIU approved list shall obtain equivalence certificate from the Association of Indian Universities
Fee structure for the Academic year 2023-24
Domestic / NRI Fee Structure
Programmes
B.Sc. Forensic Sciences, Chemistry and Genetics
Course Duration
3 years
1st Instalment
INR 50,000
5 Subsequent Instalments
INR 75,000
International Fee Structure
Programmes
B.Sc. Forensic Sciences, Chemistry and Genetics
Course Duration
3 years
1st Instalment
$ 1200
5 Subsequent Instalments
$ 900
OTHER FEES
CAUTION DEPOSIT : Rs. 5000/- to be paid by all the students. (Rs. 3000/- will be refunded after successful completion of the course and Rs. 2000/- would be retained towards registration fees for life time Alumni Association Membership)
EXAMINATION FEES PER SEMESTER
UG Programs: Rs.3000/-, PG Programs: Rs.3500/-, Research Programs: Rs.5500/-, Diploma Programs: Rs.3000/-, Engineering : Rs. 3500/-
Semester 1
Introduction to Forensic Science & Law
Inorganic Chemistry-1
Classical Genetics
Ability Enhancement Courses (AECC)
Modern Indian Language
Speaking Kannada
ICT
Semester 2
Fingerprinting and Questioned Documents
Organic Chemistry-1
Cytogenetics
Ability Enhancement Courses (AECC)
Environmental Studies
Semester 3
Forensic Medicine and Forensic Anthropology
Physical Chemistry-1
Developmental Genetics
GE-3 (4) - Foreign Language (Compulsory)
Skill Enhancement Course
Bioinformatics
Semester 4
Forensic Toxicology and Forensic Ballistics & Explosives
Biochemistry
Human Biomedical Genetics
Skill Enhancement Courses
Biostatistics
Semester 5
Skill Enhancement Courses
Research Methodology
Discipline Specific Electives
Forensic Chemistry (Instrumental method) /Serology & DNA Fingerprinting
Advanced Oganic Chemistry-2/Advanced physical chemistry-2
Microbial Genetics/Behavioral & Neuro Genetics
Semester 6
Discipline Specific Electives
Cyber Forensics & Economic offences/Forensic Psychology
Analytical Chemistry /Advanced Inorganic Chemistry-2
Population Genetics & Biometry/Applicative Genetics & Epigenetics
Major Project/Dissertation
List of companies where UG & PG forensic students of GCU got placement opportunities: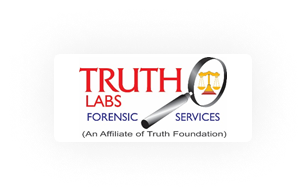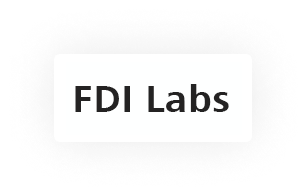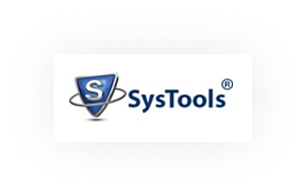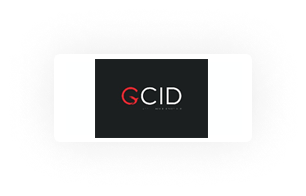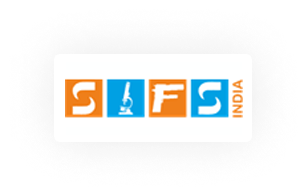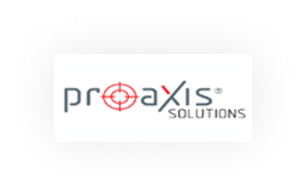 Students Speak
Why I Chose GCU
Ms. Anupama Panicker
I am humbled to share my experiences of college days at Garden City College. "It's been over a decade since I have passed out of GCC yet it remains to be the most cherished days of my life. More than anything, I am grateful for the sense of true happiness and friendship being imparted to us by the college and faculty. It's truly a fun filled learning experience. The labs, the cafeteria, the library...the entire campus was our sweet abode! I wish I could relive those moments once again. Simply to put in words... in between the Freshers' Farewell, life happened..!
Mr Vishwamitra Kumar
Coming from a Hindi medium school, when I became a part of Garden City College (Garden City University) the exposure which I got was amazing. The environment at our college helped me enhance academic and non-academic skills to make me industry ready. The college & department had constantly provided me with good opportunities to improve myself. My faculty members were experienced, proficient & accessible to me and had played an integral part in my overall development of my skills and knowledge. My college had organized various workshops and internship with collaboration of many renowned institutions that helped me in holistic development. I can never forget the contribution of the Chemistry department for helping and guiding me throughout my college journey. I feel grateful and thankful to Garden City College for providing me great exposure in such a competitive world and offering vast range of opportunities to reach my goal.
Dr.Riyaz Ahmad Khan
The Emphasis on Life in Garden City University's motto is perfectly appropriate. The best teachers are those who continuously inspire us to succeed in life through academics, extracurricular activities and other means. Being a student at one of Bangalore's top universities makes me feel proud. The stunning campus and excellent facilities that Garden City University offers pleasantly surprised me. Eventually the outstanding teaching methods and incredible support I received to advance my education convinced me of Garden City University's excellence. GCU is an excellent place to study. Being a part of this University is an honour in itself. A plethora of opportunities present themselves for you to grab and help you find your true self. So its a promise of great experiences with an excellent faculty team and many events in which you can participate. Build networks, take chances, and compete as if your life depends on it while you're here, and you'll be rewarded with the best.
Ms.Paromita
After completing my class 12, I shifted to one of the educational hub of India i.e. the electronic city. As I entered the knowledge mall", Iwas mesmerized by looking at its architectural design. The mall consisted of various attractive pockets .The Founder of the mall, our honourable chairman Dr.Joseph V G whose motto is Emphasis is on Life created a platform where each student can gather both knowledge and enhance their skills. The college not only focuses on physical but also mental and cultural development. Each student has a golden opportunity to showcase their talent in their own interest area. Each and every employee of the college is very friendly and extremely helpful. The faculty is the asset of this college. And I had the golden opportunity to spend my three years under their sincere guidance. I am also very happy to have such great seniors, juniors and my classmates. Indeed we were a family. I, Paromita Sanyal is a writer both in English and Bengali (thanks to English club), theatre artist (thanks to the GCC theatre club for constantly motivating and helping me to enhance my skills), singer and an anchor (once again thank you GCC for giving me the opportunity for anchoring various programs). This college has really contributed towards what I am today. I am really blessed and feel proud of being a Gardenian (2007-2010).
Dr.Suvro Saha
This institution is where I have done my B.Sc in Microbiology, Genetics, and Chemistry. My undergraduate studies gave me the opportunity to develop a strong foundation for research precisely with the world under the microscope; this helped me pursue my higher studies and build my career. Besides providing a great academic infrastructure including laboratories, library, and teaching faculty members, it also supported me to boost my self-confidence and self-reliance. It was indeed a journey that provided an 'Emphasis on Life.
Dr.Kaushita Banerjee
As an undergraduate student (2010-2013) Chemistry, Genetics & Microbiology), I have had a fantastic time studying at Garden City University, Bangalore. The comfortable study environment, friendly staff, and up-to-date resources made my journey in Garden City delightful. Garden City University was a great avenue to grow both academically and personally. The unified learning initiatives made studying pertinent to match the modern scenario. As students, we improved our leadership and interpersonal skills through student development clubs, which added value to my degree and allowed me to grow. With supportive teachers and excellent schooling, I have had countless experiences studying here, and many of them did contest me out of my comfort zone. My undergrad days and Garden City University has been the stepping stone to my career choice as a researcher.
Mr. Tharaka Lalinda De Silva
I am Tharaka Lalinda De Silva, was a student at Garden City College (yes, it was called a college back then) during 2009-2012 (Student ID 09RSS75116). I am really proud and happy to see our college has advanced to become a University. The foundation I got for my higher studies by completing the BSc at GCC has encouraged me to keep studying and pursue a career in science. After completing Master's degree in Australia, I am working as a Quality Control Scientist now. Just want to start by saying it was an excellent experience to study at Garden City and I met some fabulous people and built a solid foundation to my higher studies during my time in India. The lecturers are very knowledgeable and approachable. Even after 10 years from my studies, I still keep in touch with some of my lecturers. There were students from pretty much all around the world (I think it was about 70+ nationalities during my time). The friendships built with these diverse students, helped me to develop great team building personality and valuable friendships. The subject combination in BSc were Genetics, Microbiology and Chemistry. From memory Garden City at the time, was one of the very few if not the only college to offer the above combination of subjects. Studying major subjects enabled me to choose from a variety of options when I advanced further in my studies and in my career. There were great laboratory facilities to help practice the techniques studied in theory lessons. I think the practical assessments as a part of final exams in each semester are very valuable to gain confidence in laboratory techniques. If you are looking for a place to study in India look no further, I am sure Garden City will be a great start for your journey. All the best Garden City University.
Mr. Ishara Vithana
Hi, my name is Ishara Vithana and my journey at Garden City College started in 2008. I had just finished my Advanced Level exams in Sri Lanka and I was thinking of future prospects, one of my friend from school had decided to travel to India to do a degree at a good University. I researched Universities at Bangalore and found Garden City College. It was a great opportunity to further advance my career. I made the applications and waited for the results. My friend and myself got into the college within few months. I was overjoyed, we packed, and everything was ready. We made the move. We reached here at the start of the first term in 2009. I met many students from Sri Lanka and the staff at college made me feel at home. Freshers day came, I performed with a band and made more friends. It was exciting, there was so much to do and so much to see. We visited many cultural landmarks via the university and saw so much. We played sports after classes, made lot of new friends and studied hard during exams. I will never forget the life lessons and memories. I was very much interested in sports and joined the cricket team immediately and performed my best. I was in the college team for the whole duration of the period. We won many tournaments, visited many Colleges, it was a life changing experience. The academic professionalism by my lecturers always motivated me to further my career in microbiology and chemistry. I was really interested in food/ biotechnology career and all the lecturers really helped to mould who I am today. The practical lessons were great and I learned the actual industry techniques required to further develop my skills. By the end of 2012 I had completed my Bachelor's degree in genetics and moved to New Zealand to finish my Masters of Science in Biotechnology. I worked there for a few years and now currently I am a Quality Compliance Manager for a top Food Production Company in Sri Lanka. Life doesn't always go your way but hard work, determination and commitment will always get you where you want to be. Study hard, enjoy life and you will be always be happy. Thanks
Mr. Pravinda Bhagya
I started my College life in Garden City College, as a bachelor student in 2009. I enrolled in BSc Chemistry, Microbiology and Genetics. I consider my college days as one of the best chapters in my life due to many reasons. The multicultural exposure, the facilities at our University and the attractive environment was an ideal platform for an international student. It has been a truly invaluable learning experience through the lectures and practical sessions with qualified lecturers. Those experiences had highly facilitated me to become a Quality Assurance manager in the FMCG field and continue my PhD in Chemistry in Australia.
FAQ
Garden City University is a 28-year-old institution and INTERDISCIPLINARY in nature. The University has eight Schools under it offering courses from Diploma to Bachelor to Post graduation to PhD. The university has students from 81 different countries and every state and union territory in India. The University has the unique mix of Arts, Science and Management Education offered with Technology as the base. Be it Media studies, Life Sciences or Hotel Management, the emphasis is on practical education with the aid of technology tools to enhance learning and equip a student to work in the industry. Not to mention GCU has the credit of awarding graduation certification to 28 Colonels of the Indian Army attached to the Corps of Military Police.
The admission process is based on the courses offered at the UG and PG level.
The student goes online, fills the application with required details and files the same online for registering for the programme of choice. This will be accompanied by paying a registration fee as mentioned in the application form.
However, if the student needs any clarification, be it regarding the programme of choice or GCU as a University, entry criteria etc, the counsellors at the University are just a call away.
Once the registration process is completed, the admissions department shall communicate on further documents required and fee to be paid for the programme of choice.
Post the above process the student shall submit their original certificate to the registrar's office for validation and verification. Once this process is completed the student gets enroled and an ID card is issued to the student. (Hostel formalities and transportation facilities are addressed in this page)
After enrolment the student shall voluntarily apply for GCU's talent test which shall be the criteria for availing scholarship for the first year of study. Such talent test shall be conducted year on year to encourage studious students and also set the criteria for a UG student to be the most favoured student of choice for PG programmes. Apply Now
The University runs its own hostels for boys and girls separately. The hostels are in the vicinity of the campus with automated entry and further secure measures. More details on the hostel, fees and terms and conditions may be availed from the admissions office.