B. Sc (FOOD SCIENCE AND TECHNOLOGY, BIOCHEMISTRY, MICROBIOLOGY / GENETICS)
Application status

Open
Duration

3 years
Study mode

Full-time
Entry Requirements

Class 12 or equivalent from a recognized board with Biology/Biological sciences
Overview
B. Sc. Food Science and Technology, Biochemistry, Microbiology / Genetics
With a selection of subjects such as human physiology, human nutrition, modern food processing technology, and food safety, GCU has designed a comprehensive programme that shapes skilled individuals needed by today's food industry. The coursework of the programme includes material about biological and chemical components of food and its influence on general health. More than just theoretical knowledge, the course equips candidates to keep up with the ever-changing landscape of the food processing industry.
The graduates will have a strong hand in the future of food quality testing and quality assurance, which will equip them to play an important role in government organizations in research, product development, quality control, or regulatory capacities. Having a steady command over advanced food preservation techniques and food laws that govern food safety, the graduates have an edge in the competitive job landscape. Some career options they can explore include roles as a food technologist, quality manager, nutritional therapist, and product development scientist.
Highlights
The course mainly focuses on chemical and biological components of foods and the ways in which these ingredients affect the general health. The students learn the nutritional aspects of macronutrients, vitamins and minerals, advanced food preservation techniques and food laws to govern the food safety.
Entry Requirements
Class 12 or equivalent from a recognized board with Biology/Biological sciences
Fee structure for the Academic year 2023-24
Domestic / NRI Fee Structure
Programmes
BSFT
Course Duration
3 years
1st Instalment
INR 30,000
5 Subsequent Instalments
INR 60,000
International Fee Structure
Programmes
BSFT
Course Duration
3 years
1st Instalment
$ 500
5 Subsequent Instalments
$ 900
OTHER FEES
CAUTION DEPOSIT : Rs. 5000/- to be paid by all the students. (Rs. 3000/- will be refunded after successful completion of the course and Rs. 2000/- would be retained towards registration fees for life time Alumni Association Membership)
EXAMINATION FEES PER SEMESTER
UG Programs: Rs.3000/-, PG Programs: Rs.3500/-, Research Programs: Rs.5500/-, Diploma Programs: Rs.3000/-, Engineering : Rs. 3500/-
Semester 1
Principles of Human Nutrition
Biological Chemistry
Fundamentals of Microbiology
Ability Enhancement Courses
English/MIL Communication
Skill Enhancement Course
Communication Skills
Information & Communication Technology
Generic Elective Course
Economic Biology
Semester 2
Human Physiology and Clinical Nutrition
Microbial Physiology & Metabolism
Ability Enhancement Courses
Environment Studies
Skill Enhancement Course
Speaking Kannada
Generic Elective Course
Food Nutrition and Risks
Semester 3
Food Preservation and Food safety
Metabolism & Bioenergetics
Microbial Genetics & Molecular Biology
Skill Enhancement Course
Biostatistics
Generic Elective Courses
Modern Gardening Techniques
Semester 4
Diet therapy and community nutrition
Immunology
Food & Dairy Microbiology
Skill Enhancement Course
Bioinformatics
Generic Electives
Biodiversity
Semester 5 & 6
Discipline Elective
Food Packaging Technology
Biochemical Techniques/ Enymology
Environmental Microbiology/ Recombinant DNA Technology
Post- harvest Technology(Fruits and Vegetables)
Nutrition & Dietetics/ Phytochemistry
Industrial Microbiology/ Medical Microbiology
Programme Prospects are as follows
The candidate should be able to dwell into deeper depths of nutritional requirements of an average human being. importance of various types of nutrients,. This course also covers the various nutrition deficiency disorders and ways to recover from them. In addition, the candidates can learn the different types of diet plans and in detail about food safety and food governance.
Career Path
Certified Nutrition Specialist, Clinical Dietician, fitness expert
Dietetic Technicians, Health Educators and Community Health Workers, Food analyst
List of companies where UG & PG Dept Life Of Science students of GCU got placement opportunities: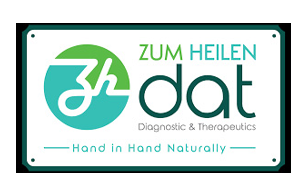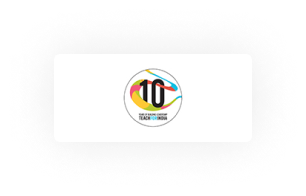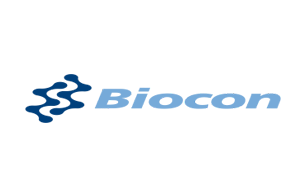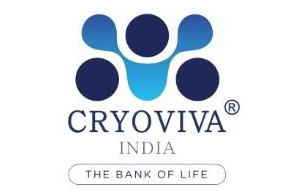 Students Speak
Why I Chose GCU
Mr. Suhwan Lim
The reason why I chose Garden City University is that it empowers students to flourish their knowledge not only theoretically but also practically. They teach students how to implement whatever they have learned in the classes in real-world situations, and it inspired me to join the university.
Aravind Sharma
Garden City University also teaches students how to socialize with people, bringing them a positive impact. I believe that the way they educate students will eventually lead students to be leaders of the upcoming new era in the future.
FAQ
Garden City University is a 28-year-old institution and INTERDISCIPLINARY in nature. The University has eight Schools under it offering courses from Diploma to Bachelor to Post graduation to PhD. The university has students from 81 different countries and every state and union territory in India. The University has the unique mix of Arts, Science and Management Education offered with Technology as the base. Be it Media studies, Life Sciences or Hotel Management, the emphasis is on practical education with the aid of technology tools to enhance learning and equip a student to work in the industry. Not to mention GCU has the credit of awarding graduation certification to 28 Colonels of the Indian Army attached to the Corps of Military Police.
The admission process is based on the courses offered at the UG and PG level.
The student goes online, fills the application with required details and files the same online for registering for the programme of choice. This will be accompanied by paying a registration fee as mentioned in the application form.
However, if the student needs any clarification, be it regarding the programme of choice or GCU as a University, entry criteria etc, the counsellors at the University are just a call away.
Once the registration process is completed, the admissions department shall communicate on further documents required and fee to be paid for the programme of choice.
Post the above process the student shall submit their original certificate to the registrar's office for validation and verification. Once this process is completed the student gets enroled and an ID card is issued to the student. (Hostel formalities and transportation facilities are addressed in this page)
After enrolment the student shall voluntarily apply for GCU's talent test which shall be the criteria for availing scholarship for the first year of study. Such talent test shall be conducted year on year to encourage studious students and also set the criteria for a UG student to be the most favoured student of choice for PG programmes. Apply Now
The University runs its own hostels for boys and girls separately. The hostels are in the vicinity of the campus with automated entry and further secure measures. More details on the hostel, fees and terms and conditions may be availed from the admissions office.