B. Sc (FOOD SCIENCE AND TECHNOLOGY, BIOCHEMISTRY, MICROBIOLOGY / GENETICS)
Application status

Open
Duration

3 years
Study mode

Full-time
Entry Requirements

Class 12 or equivalent from a recognized board with Biology/Biological sciences
Overview
B. Sc. Food Science and Technology, Biochemistry, Microbiology / Genetics
Welcome to B.Sc. degree program in Food Science and Technology, Biochemistry, Microbiology, and Genetics at Garden City University (GCU), in Bangalore. This program offers aspiring students the opportunity to delve into the fascinating fields of food science, biochemistry, microbiology, and genetics, equipping them with the knowledge and skills necessary for a successful career in these dynamic disciplines. At GCU, we offer a comprehensive and industry-focused curriculum that equips students with the knowledge and skills required to excel in their chosen field.
Our key courses provide a strong foundation in essential subjects such as Fundamentals of Cell Biology, Principles of Biochemistry, Principles of Genetics, General Microbiology, Human Physiology, and Principles of Human Nutrition. These courses ensure that students have a solid understanding of the fundamental principles that underpin their respective disciplines.
We believe in the power of practical, hands-on learning, which is why we provide extensive exposure to various aspects of the industry. Through our state-of-the-art facilities and laboratories, students gain practical experience in Food Microbiology, Enzyme Technology, Food Hygiene and Sanitation, Nutrition and Health, Food Processing, and Unit Operations in Food Processing. We also provide access to specialized tools like the Dietary Fiber Analyzer, Food Microbiology, and Safety Equipment, and Cell Counters, enabling students to work with industry-standard equipment.
Research-based learning is a cornerstone of our approach, and we encourage students to explore areas such as Quality Assurance and Quality Control in the food industry. We have accreditation and collaboration with professional associations like NDRI Bangalore, which enhances the academic rigor and industry relevance of our programs. Additionally, our industry tie-ups with NDRI, Bangalore provide students with valuable networking opportunities and exposure to real-world scenarios.
To further enrich the learning experience, we regularly invite guest lectures and industry speakers who share their expertise and insights. This ensures that our students stay updated with the latest trends and practices in the industry. We believe in nurturing entrepreneurship skills and provide mentorship programs to guide students in their entrepreneurial endeavors.
At GCU, we understand the importance of professional certifications, which is why we offer various certifications related to our programs. These certifications add value to the qualifications of our students and enhance their employability in the competitive job market.
We believe in the power of collaboration, and our cross-disciplinary collaboration programs enable students to explore and connect with different fields of study. We also have international university tie-ups, facilitating global exposure and enhancing the learning experience. For those interested in studying abroad, we offer study abroad programs that provide invaluable international exposure and broaden students' horizons.
In addition to the core subjects, we offer specializations in various domains, allowing students to tailor their education to their specific interests and career goals. Our clubs promoting co-curricular activities provide a platform for students to engage in extracurricular pursuits and develop their talents and passions.
In conclusion, Garden City University offers a comprehensive and industry-oriented B.Sc. program in Food Science and Technology, Biochemistry, Microbiology, and Genetics in Bangalore. With our rigorous curriculum, practical hands-on learning, industry tie-ups, research-based approach, industry skill components, guest lectures, international collaborations, and specialization options, we ensure that our students are equipped with the knowledge, skills, and experience to excel in their chosen field. Join us at GCU and embark on an exciting journey towards a successful career in the dynamic fields of food science, biochemistry, microbiology, and genetics.
Highlights
Emphasis on practical, hands-on learning
Exposure to Food Microbiology, Enzyme Technology, Food Hygiene and Sanitation, and more
Research-based learning opportunities
Accreditation and collaboration with professional associations like NDRI Bangalore
Industry tie-up with NDRI, Bangalore
Cross-disciplinary collaboration programs
CAREER PATH
After completing a B.Sc. degree in Food Science and Technology, Biochemistry, Microbiology, or Genetics at Garden City University (GCU), these are some of the most trending career options in each field:
Food Science:
Food Technologist: As a food technologist, you would develop and improve food products, ensuring their safety, quality, and nutritional value. Companies such as Nestle India, Hindustan Unilever Limited (HUL), and ITC Limited hire food technologists.
Product Development Scientist: Product development scientists create new food products and optimize existing ones based on consumer preferences and market trends. Marico, MTR Foods, and Britannia Industries Limited are some companies offering opportunities in this field.
Quality Control/Quality Assurance Specialist: Quality control/quality assurance specialists ensure that food products meet regulatory standards and maintain consistent quality throughout the production process. Tata Consumer Products, Parle Agro, and Dabur India are among the companies hiring professionals in this role.
Food Safety Auditor: Food safety auditors conduct inspections and audits to ensure compliance with food safety regulations and standards. The Food Safety and Standards Authority of India (FSSAI), Bureau Veritas, and SGS India are prominent employers in this field.
Food Regulatory Specialist: Food regulatory specialists stay updated with food regulations and ensure compliance for product labeling, packaging, and claims. They may work for organizations like FSSAI or consulting firms specializing in food regulatory compliance.

Biochemistry:

Research Scientist: Research scientists in biochemistry conduct studies to understand the chemical processes and reactions in living organisms, contributing to advancements in medicine, agriculture, and environmental sciences. Biocon, Syngene International, and Dr. Reddy's Laboratories are major employers in this field.
Clinical Biochemist: Clinical biochemists work in diagnostic laboratories, analyzing and interpreting biochemical tests to aid in the diagnosis and monitoring of diseases. Metropolis Healthcare, SRL Diagnostics, and Apollo Hospitals are examples of organizations hiring clinical biochemists.
Pharmaceutical Scientist: Pharmaceutical scientists contribute to the development and testing of new drugs, ensuring their efficacy and safety. Companies like Sun Pharmaceutical Industries, Cipla, and Lupin Limited offer opportunities for pharmaceutical scientists.
Biotechnology Specialist: Biotechnology specialists apply biochemical principles in biotechnological processes, such as genetic engineering, protein production, and enzyme technology. Bharat Biotech, Panacea Biotec, and Intas Pharmaceuticals are prominent employers in this field.
Forensic Scientist: Forensic scientists analyze biological samples using biochemical techniques to assist in criminal investigations. Central Forensic Science Laboratory (CFSL) and private forensic laboratories are potential employers for forensic scientists.

Microbiology:

Microbiologist: Microbiologists study microorganisms, including bacteria, viruses, and fungi, to understand their role in various industries, such as healthcare, food, and the environment. Biocon, Syngene International, and Panacea Biotec are among the companies hiring microbiologists.
Clinical Microbiologist: Clinical microbiologists work in diagnostic laboratories, identifying and characterizing microorganisms that cause infectious diseases. Metropolis Healthcare, SRL Diagnostics, and Apollo Hospitals are major employers in this field.
Industrial Microbiologist: Industrial microbiologists apply microbial processes to industrial applications, such as fermentation for the production of antibiotics, enzymes, and biofuels. Biocon, Serum Institute of India, and Syngene International offer opportunities in this area.
Food Safety Microbiologist: Food safety microbiologists monitor and control microbial contamination in food production processes to ensure food safety and quality. Companies like Nestle India, ITC Limited, and PepsiCo India hire professionals in this role.
Environmental Microbiologist: Environmental microbiologists study microorganisms' impact on the environment, such as their role in nutrient cycling, pollution remediation, and climate change. The Indian Council of Agricultural Research (ICAR) and environmental consulting firms are potential employers.

Genetics:

Geneticist: Geneticists research and study genes, DNA, and heredity to understand genetic disorders, inheritance patterns, and genetic variations. MedGenome Labs, Xcode Life Sciences, and Strand Life Sciences offer opportunities for geneticists.
Genetic Counselor: Genetic counselors provide guidance and support to individuals and families regarding genetic disorders, testing, and reproductive options. Mapmygenome, Positive Bioscience, and MedGenome Labs are potential employers in this field.
Biomedical Scientist: Biomedical scientists apply genetic knowledge to research and diagnose genetic diseases, contributing to advancements in healthcare. Reliance Life Sciences, Biocon, and Novartis India are major employers in this field.
Molecular Biologist: Molecular biologists study the structure and function of genes at the molecular level, investigating gene expression, DNA sequencing, and genetic engineering. GVK Biosciences, Thermo Fisher Scientific, and Biocon are among the companies offering opportunities for molecular biologists.
Plant Geneticist: Plant geneticists conduct research on plant genetics to develop new crop varieties with improved traits, such as disease resistance and increased yield. The Indian Agricultural Research Institute (IARI) and seed companies such as Monsanto (Bayer) are potential employers.
Fee structure for the Academic year 2023-24
Domestic / NRI Fee Structure
Programmes
BSFT
Course Duration
3 years
1st Instalment
INR 30,000
5 Subsequent Instalments
INR 60,000
International Fee Structure
Programmes
BSFT
Course Duration
3 years
1st Instalment
$ 500
5 Subsequent Instalments
$ 900
OTHER FEES
CAUTION DEPOSIT : Rs. 5000/- to be paid by all the students. (Rs. 3000/- will be refunded after successful completion of the course and Rs. 2000/- would be retained towards registration fees for life time Alumni Association Membership)
EXAMINATION FEES PER SEMESTER
UG Programs: Rs.3000/-, PG Programs: Rs.3500/-, Research Programs: Rs.5500/-, Diploma Programs: Rs.3000/-, Engineering : Rs. 3500/-
Semester 1
Principles of Human Nutrition
Biological Chemistry
Fundamentals of Microbiology
Ability Enhancement Courses
English/MIL Communication
Skill Enhancement Course
Communication Skills
Information & Communication Technology
Generic Elective Course
Economic Biology
Semester 2
Human Physiology and Clinical Nutrition
Microbial Physiology & Metabolism
Ability Enhancement Courses
Environment Studies
Skill Enhancement Course
Speaking Kannada
Generic Elective Course
Food Nutrition and Risks
Semester 3
Food Preservation and Food safety
Metabolism & Bioenergetics
Microbial Genetics & Molecular Biology
Skill Enhancement Course
Biostatistics
Generic Elective Courses
Modern Gardening Techniques
Semester 4
Diet therapy and community nutrition
Immunology
Food & Dairy Microbiology
Skill Enhancement Course
Bioinformatics
Generic Electives
Biodiversity
Semester 5 & 6
Discipline Elective
Food Packaging Technology
Biochemical Techniques/ Enymology
Environmental Microbiology/ Recombinant DNA Technology
Post- harvest Technology(Fruits and Vegetables)
Nutrition & Dietetics/ Phytochemistry
Industrial Microbiology/ Medical Microbiology
List of companies where UG & PG Dept Life Of Science students of GCU got placement opportunities: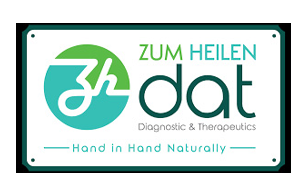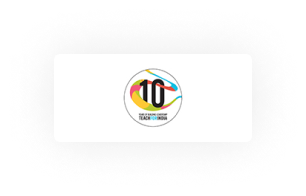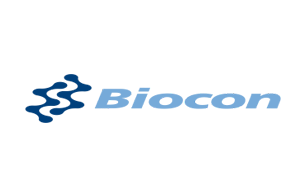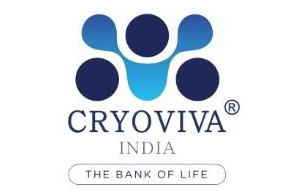 Students Speak
Why I Chose GCU
Mr. Suhwan Lim
The reason why I chose Garden City University is that it empowers students to flourish their knowledge not only theoretically but also practically. They teach students how to implement whatever they have learned in the classes in real-world situations, and it inspired me to join the university.
Aravind Sharma
Garden City University also teaches students how to socialize with people, bringing them a positive impact. I believe that the way they educate students will eventually lead students to be leaders of the upcoming new era in the future.
FAQ
Garden City University is a 28-year-old institution and INTERDISCIPLINARY in nature. The University has eight Schools under it offering courses from Diploma to Bachelor to Post graduation to PhD. The university has students from 81 different countries and every state and union territory in India. The University has the unique mix of Arts, Science and Management Education offered with Technology as the base. Be it Media studies, Life Sciences or Hotel Management, the emphasis is on practical education with the aid of technology tools to enhance learning and equip a student to work in the industry. Not to mention GCU has the credit of awarding graduation certification to 28 Colonels of the Indian Army attached to the Corps of Military Police.
The admission process is based on the courses offered at the UG and PG level.
The student goes online, fills the application with required details and files the same online for registering for the programme of choice. This will be accompanied by paying a registration fee as mentioned in the application form.
However, if the student needs any clarification, be it regarding the programme of choice or GCU as a University, entry criteria etc, the counsellors at the University are just a call away.
Once the registration process is completed, the admissions department shall communicate on further documents required and fee to be paid for the programme of choice.
Post the above process the student shall submit their original certificate to the registrar's office for validation and verification. Once this process is completed the student gets enroled and an ID card is issued to the student. (Hostel formalities and transportation facilities are addressed in this page)
After enrolment the student shall voluntarily apply for GCU's talent test which shall be the criteria for availing scholarship for the first year of study. Such talent test shall be conducted year on year to encourage studious students and also set the criteria for a UG student to be the most favoured student of choice for PG programmes. Apply Now
The University runs its own hostels for boys and girls separately. The hostels are in the vicinity of the campus with automated entry and further secure measures. More details on the hostel, fees and terms and conditions may be availed from the admissions office.