B.Sc. BIOTECHNOLOGY,BIOCHEMISTRY & GENETICS
Application status

Open
Duration

3 years
Study mode

Full-time
Entry Requirements

Pass in 10+2 / Equivalent with minimum of five subjects along with Chemistry & Biology.
Overview
B.Sc. in Biotechnology, Biochemistry, Genetics
B.Sc. in Biotechnology, Biochemistry, Genetics is a programme through which GCU aims to contribute skilled manpower to the life sciences industry. The coursework of this programme has been carefully curated to nurture an impeccable aptitude for innovation and experimentation. Within the duration of this B.Sc. course, the students will gain deep knowledge in the subjects such as Molecular Biology, Genetics, Microbiology, Biochemistry, and how these life sciences courses relate to each other.
Proficiency in theoretical concepts, in-depth understanding of the industry's needs, and a well-rounded character with core values of professionalism and critical thinking are just some of the principles that are inculcated in the students. The curriculum is focused on the application of biomolecular, cellular and genetic processes that will ultimately help develop products to improve the quality of life, and better understand how living organisms respond to different therapies or products. Since Biotechnology is rapidly becoming one of the pillars of the global economy, GCU graduates will find excellent opportunities in a plethora of fields such as healthcare, pharmaceuticals, diagnostics, clinical research, quality control, quality assurance, food, and agriculture.
Key Benefits
India is developing into a large marketplace for medical research and healthcare education which can gear up the students to pursue their higher studies.
The mode of teaching is delivered by renowned scientists and research scholars who are adapting modern teaching aids to conduct theory & practical sessions.
Joy of Learning is the principle guiding strategy for all courses at GCU to promote the motto of providing teaching qualities which will help students to learn how to perform tasks in a professional manner and also to know about how to do it in a scientific manner.
Entry Requirements
Pass in 10+2 / Equivalent with minimum of five subjects along with Chemistry & Biology.
Wherever grading system or any other system is followed for evaluating the performance of the candidate in the qualifying examination, the applicant should ensure that a certificate indicating the percentage obtained has to be submitted through the University / Board last studied. Applicants passing GCE / O / A level examination should have passed 4 + 3 or 5 + 2 subjects at the O & A level respectively. The candidate should have passed in Chemistry and Biology at the A level.
The examination approved by the Association of Indian Universities (AIU) only will be considered by the Garden City University. Others who have passed the examination which is not in the AIU approved list shall obtain equivalence certificate from the Association of Indian Universities.
Fee structure for the Academic year 2022-23
Domestic Fee Structure
Programmes
B.Sc. Biotechnology, Biochemistry, Genetics
Course Duration
3 years
1st Instalment
INR 25,000
5 Subsequent Instalments
INR 60,000
International / NRI structure
Programmes
B.Sc. Biotechnology, Biochemistry, Genetics
Course Duration
3 years
1st Instalment
$ 500
5 Subsequent Instalments
$ 900
Programme Prospects are as follows
Our students have been placed into various positions such as R&D expert, formulation expert, IP consultant, Quality Controller, sales & marketing, scientific writing, project management.
Career Path
Regular recruiters on our campus include
Biocon, Syngene, LifeCell, Cryoviva, HCG, Indigene, Anand Diagnostics, Indo-American Hybrid Seeds, Molecular Connections, Dr. Reddy's Laboratories.
Students Speak
Why I Chose GCU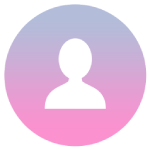 Mr. Avirup
To convert an introvert to an extrovert, that's in itself a humongous role GCC played in someone's life. This is what I am today.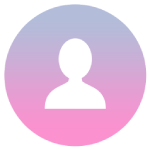 Ms. Eun Jeong Song
Hailing from a different land, GCC has given me ample opportunities to learn various cultures of the world and meet people from 77 Nations.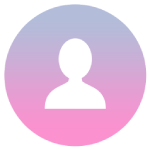 Dr. Subhamoy Dasgupta
I feel proud to be a Gardenian and very impressed to see how much the college has grown and expanded over the years. I am indebted to my college and to all my teachers who have provided me with outstanding world class knowledge which has strengthened the pillars of my foundation over which I am building my research efforts to find a cure for cancer patients.
FAQ
Garden City University is a 28-year-old institution and INTERDISCIPLINARY in nature. The University has eight Schools under it offering courses from Diploma to Bachelor to Post graduation to PhD. The university has students from 81 different countries and every state and union territory in India. The University has the unique mix of Arts, Science and Management Education offered with Technology as the base. Be it Media studies, Life Sciences or Hotel Management, the emphasis is on practical education with the aid of technology tools to enhance learning and equip a student to work in the industry. Not to mention GCU has the credit of awarding graduation certification to 28 Colonels of the Indian Army attached to the Corps of Military Police.
The admission process is based on the courses offered at the UG and PG level.
The student goes online, fills the application with required details and files the same online for registering for the programme of choice. This will be accompanied by paying a registration fee as mentioned in the application form.
However, if the student needs any clarification, be it regarding the programme of choice or GCU as a University, entry criteria etc, the counsellors at the University are just a call away.
Once the registration process is completed, the admissions department shall communicate on further documents required and fee to be paid for the programme of choice.
Post the above process the student shall submit their original certificate to the registrar's office for validation and verification. Once this process is completed the student gets enroled and an ID card is issued to the student. (Hostel formalities and transportation facilities are addressed in this page)
After enrolment the student shall voluntarily apply for GCU's talent test which shall be the criteria for availing scholarship for the first year of study. Such talent test shall be conducted year on year to encourage studious students and also set the criteria for a UG student to be the most favoured student of choice for PG programmes.
The University runs its own hostels for boys and girls separately. The hostels are in the vicinity of the campus with automated entry and further secure measures. More details on the hostel, fees and terms and conditions may be availed from the admissions office.