BBA WITH AVIATION MANAGEMENT
Application status

Open
Duration

3 years
Study mode

Full-time
Entry Requirements

Pass in 10+2 / Equivalent with minimum of five subjects & The candidate must score at least 50% to be eligible for the admission.
Overview
BBA with Aviation Management
This particular Bachelor's programme at Garden City University is one that amalgamates the best of two things -those who are into business administration but also have a passion that lies towards aviation will find this to be a perfect fit. Here, students are made aware of the various departments in Aviation that require specific administrations. The course gives them hands-on experience on how to adapt to the ever-changing aviation industry and keeping their business intact.
Aviation is just one word but the industry consists of so much more. With ticketing, fleet management, ground staffing, tourism boards handling, hospitality, in-flight services, and much more, the management of such a vast industry becomes too complex. However, Garden City University has created an integrated course that pairs up effective business management skills with expert knowledge of aviation that makes the administration simpler.
India is the third-largest market for civil aviation in the world. BBA with Aviation Management will allow students to be at the top of the management cycles. The career possibilities for this industry are never-ending. This course will surely enable students to grow in the industry by availing themselves of various national as well as international opportunities, all while travelling across the world.
Highlights
Aviation management course focuses on marketing management, aviation law, airline management, airline and airport management etc. The course aims to produce aviation management professionals who have stellar communication skills, interpersonal skills, excellent knowledge about air transport, airport operations, cabin crew training to ground staff and ticket management.
Aviation management course imparts knowledge on the airport, business, airlines, and every aspect of the aviation industry.
Aerodynamics, aviation safety, aircraft systems, meteorology, airline management, and international aviation are other topics in aviation management. The course also prepares students for a variety of roles in the aviation industry. Business and managerial aspects of the aviation industry are primarily focused on this course.
Entry Requirements
Undergraduate degree such as BBA in Aviation Management can be pursued only if the candidates fulfill the following criteria. Candidates must have completed their 10th and 12th from a recognized board of education (state board/CBSE/ICSE. The candidate must score at least 50% to be eligible for the admission.
Fee structure for the Academic year 2023-24
Domestic / NRI Fee Structure
Programmes
BBAM
Course Duration
3 years
1st Instalment
INR 30,000
5 Subsequent Instalments
INR 60,000
International Fee Structure
Programmes
BBAM
Course Duration
3 years
1st Instalment
$ 500
5 Subsequent Instalments
$ 900
OTHER FEES
CAUTION DEPOSIT : Rs. 5000/- to be paid by all the students. (Rs. 3000/- will be refunded after successful completion of the course and Rs. 2000/- would be retained towards registration fees for life time Alumni Association Membership)
EXAMINATION FEES PER SEMESTER
UG Programs: Rs.3000/-, PG Programs: Rs.3500/-, Research Programs: Rs.5500/-, Diploma Programs: Rs.3000/-, Engineering : Rs. 3500/-
Semester 1
Management Foundations
Business Accounting -1
Quantitative Techniques in Business
Ability Enhancement Courses
Environmental Studies
Skill Enhancement Courses
Communicative English
Discipline Elective
Introduction to Aviation Industry
Airport and Airline Management
Semester 2
Business Accounting - II
Organizational Behaviour
Business Economics - II
Aviation security and Safety Management
Ability Enhancement Courses
English / MIL Communication
Skill Enhancement Courses
Speaking Kannada
Discipline Elective
Airline Customer Service
Air Ticketing and Fare Construction
Semester 3
Marketing Management
Human Resource Management
Financial Management
Global Business Environment
Skill Enhancement Courses
Research Methodology
Discipline Elective
Environment Policy and Regulations
Aviation Regulations
Semester 4
International Business
Cost & Management Account
Entrepreneurial Development
Disaster Management
Skill Enhancement Courses
Practicals on Skill Development
Discipline Elective
Travel and Tourism Management
Logistics and Air Cargo Management
Airline Finance and Insurance
Minor Project
Semester 5
Legal Frame Work of Aviation Industries
Aviation Resource & Services Management
Income Tax Law and Practice
Technological Trend in Aviation
Skill Enhancement Course
Practicals on Skill Development
Discipline Elective
Cabin Crew Management
Air Port Strategic Planning
Air Traffic Control
Semester 6
Dissertation on Airline - Internship
Skill Enhancement Course
Practicals on Skill Development
Programme Prospects are as follows
The huge potential of aviation management is attracting investors from all over the world. In the next ten years, the aviation industry will witness huge investments of up to two lakh crore rupees, demand 935 more planes and traffic growth of 13% CAGR(Compound annual growth rate).
This will eventually lead to a huge rise in employment opportunities. The average salary of aviation management graduates ranges from Rs. 4-6 lakh p.a. (Approx.). Students with aviation as their area of interest can opt for this course. Common terms in the aviation industry like fuselage, nose, tail, main-plane, port and starboard must be known to aspirants. Students with ideas of pursuing higher studies are also the best match for aviation management course.
Career Prospects
Aviation Planner
Customer Relationship Manager – Airlines
Financial Analyst for airlines
Operations Analyst for airlines
Purchasing Manager for airlines
Staff Analyst for airlines
Trainer
Territory Manager – Corporate Sales etc
Offering one of the most lucrative placement packages, our students are placed with companies such as Infosys, Wipro, Reliance, Tata, HDFC, Axis, SBI, ICICI, IDBI, J. P Morgan & Co, Idea, Reliance Jio, Airtel, Deloitte, Ernst & Young, KPMG, and PricewaterhouseCoopers, etc.
Job Opportunities
Process Associate
MIS Executive
Finance Executive
Back Office Executive
Accountant
HR assistant
Financial Analyst
Account Assistant
Accounts Executive
Banker
Stock Broker
Export-import manager
Tax consultant
Finance Consultant
Insurance Consultant
Entrepreneur
Career Path
Regular recruiters on our campus include







List of companies where UG & PG Commerce and Management students of GCU got placement opportunities: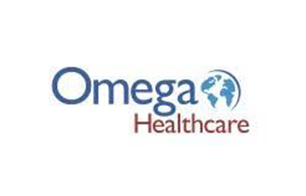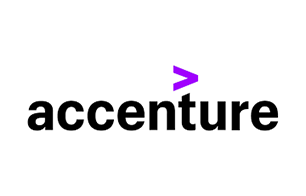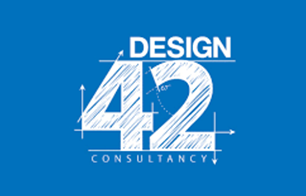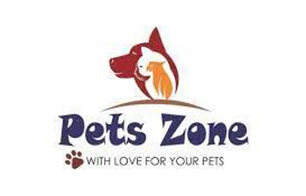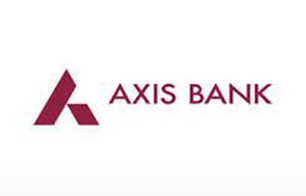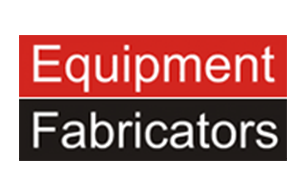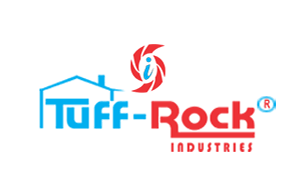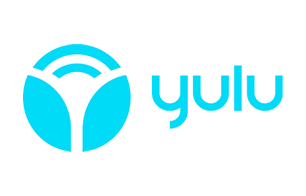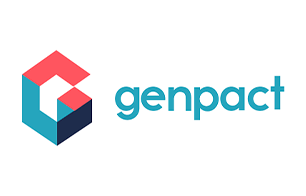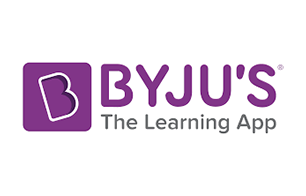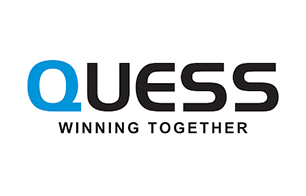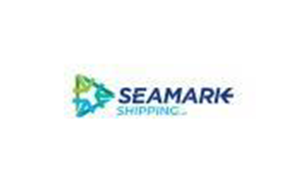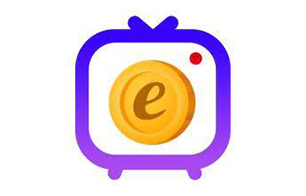 Students Speak
Why I Chose GCU
Mr. Suhwan Lim
The reason why I chose Garden City University is that it empowers students to flourish their knowledge not only theoretically but also practically. They teach students how to implement whatever they have learned in the classes in real-world situations, and it inspired me to join the university.
Aravind Sharma
Garden City University also teaches students how to socialize with people, bringing them a positive impact. I believe that the way they educate students will eventually lead students to be leaders of the upcoming new era in the future.
FAQ
Garden City University is a 28-year-old institution and INTERDISCIPLINARY in nature. The University has eight Schools under it offering courses from Diploma to Bachelor to Post graduation to PhD. The university has students from 81 different countries and every state and union territory in India. The University has the unique mix of Arts, Science and Management Education offered with Technology as the base. Be it Media studies, Life Sciences or Hotel Management, the emphasis is on practical education with the aid of technology tools to enhance learning and equip a student to work in the industry. Not to mention GCU has the credit of awarding graduation certification to 28 Colonels of the Indian Army attached to the Corps of Military Police.
The admission process is based on the courses offered at the UG and PG level.
The student goes online, fills the application with required details and files the same online for registering for the programme of choice. This will be accompanied by paying a registration fee as mentioned in the application form.
However, if the student needs any clarification, be it regarding the programme of choice or GCU as a University, entry criteria etc, the counsellors at the University are just a call away.
Once the registration process is completed, the admissions department shall communicate on further documents required and fee to be paid for the programme of choice.
Post the above process the student shall submit their original certificate to the registrar's office for validation and verification. Once this process is completed the student gets enroled and an ID card is issued to the student. (Hostel formalities and transportation facilities are addressed in this page)
After enrolment the student shall voluntarily apply for GCU's talent test which shall be the criteria for availing scholarship for the first year of study. Such talent test shall be conducted year on year to encourage studious students and also set the criteria for a UG student to be the most favoured student of choice for PG programmes. Apply Now
The University runs its own hostels for boys and girls separately. The hostels are in the vicinity of the campus with automated entry and further secure measures. More details on the hostel, fees and terms and conditions may be availed from the admissions office.