BACHELOR OF PHYSIOTHERAPY
Application status

Open
Duration

4 1/2 years
Study mode

Full-time
Entry Requirements

Pass in 10+2 / Equivalent with minimum of 40% marks aggregate in Physics, Chemistry, Biology
Overview
Bachelor of Physiotherapy
Introducing students to the structure of the human body and the utilization of physical forces such as heat and pressure to treat numerous ailments, the Bachelor of Physiotherapy is a course that offers a promising career in the medical field. In understanding the intricacies of human anatomy, a graduate of this programme can alleviate physical pain or rehabilitate movement in people without the use of drugs.
Physiotherapists are integral components of any clinic or hospital. From working in a rehabilitation facility to running a private physiotherapy clinic, the options remain endless for graduates of this programme. Schools and professional sports teams also need regular assistance from a physiotherapist. From understanding how to care for a fractured bone to equipping people to cope with the motor restriction brought on by illness, injuries, or birth defects, physiotherapists lead a satisfying career. The field has a need for a larger workforce and GCU graduates can be of help in remedying this.
Key Benefits
Joy of Learning is the guiding strategy for all courses at GCU to promote the motto of providing teaching qualities which will help our students to learn how to perform tasks in a professional manner and also to know about how to perform it in a scientific manner.
GCU employs the ARM pedagogy method which fuels ambition in the student, provides ample resources to excel and continuous mentoring for the students to achieve their goal.
To make students acquainted with the advancements in the area of Physiotherapy and allied subjects by adopting Core Course Curriculum Consensus (4'Cs) which aids for the practice of critical thinking, analytical reasoning and decision making while performing treatment in various clinical set up.
To train students in the skills necessary for further research, both within and outside the academic context.
Entry Requirements
Pass in 10+2 / Equivalent with minimum of 40% marks aggregate in Physics, Chemistry, Biology.
Wherever grading system or any other system is followed for evaluating the performance of the candidate in the qualifying examination, the applicant should ensure that a certificate indicating the percentage obtained has to be submitted through the University / Board last studied. Applicants passing GCE / O / A level examination should have passed in Physics, Chemistry and Biology at the A level.
The examination approved by the Association of Indian Universities (AIU) only will be considered by the Garden City University. Others who have passed the examination which is not in the AIU approved list shall obtain equivalence certificate from the Association of Indian Universities.
Fee structure for the Academic year 2023-24
Domestic / NRI Fee Structure
Programmes
BPT
Course Duration
4 1/2 years
1st Instalment
INR 75,000
7 Subsequent Instalments
INR 65,000
International Fee Structure
Programmes
BPT
Course Duration
4 1/2 years
1st Instalment
$ 1200
4 Subsequent Instalments
$ 900
3 Subsequent Instalments
$ 1000
OTHER FEES
CAUTION DEPOSIT : Rs. 5000/- to be paid by all the students. (Rs. 3000/- will be refunded after successful completion of the course and Rs. 2000/- would be retained towards registration fees for life time Alumni Association Membership)
EXAMINATION FEES PER SEMESTER
UG Programs: Rs.3000/-, PG Programs: Rs.3500/-, Research Programs: Rs.5500/-, Diploma Programs: Rs.3000/-, Engineering : Rs. 3500/-
Semester 1
Human Anatomy-1
Human Physiology -1
Biochemistry
Sociology
Foundation Course - Internal Examination
Introduction to Healthcare Delivery System in India
Basic Computer and Information Science
English, Communication and Soft Skills
PBL/Assignment/ICT Learning
Community Orientation and Clinical Visit
Semester 2
Biomechanics and Kinesiology
Human Physiology - II
Sociology
Human Anatomy – II
Semester 3
Pathology
Microbiology
Pharmacology
Biomechanics and Kinesiology
Foundation of Exercise Therapy and Therapeutic Massage
Foundation Course - Internal Examination
Introduction to Quality and Patient Safety
Clinical observation
Semester 4
Exercise Therapy
Bio Physics
Electrotherapy (LMHF Equipment Care)
Foundation Course - Internal Examination
Medical/Physiotherapy Law and Ethics
Clinical Education
Semester 5
Clinical Orthopedics & Traumatology
General Surgery Including Burns and Plastic Surgery & Obstetrics and Gynecology
General Medicine, Pediatrics & Psychiatry
Community Medicine
Evaluation Methods & Outcome Measures
Diagnostic Imaging For Physiotherapist
Clinical Education
Semester 6
Physiotherapy in Orthopedics & Sports
Physiotherapy in General Medicine and General Surgery
Clinical Neurology & Neuro Surgery
Professionalism and Values
Clinical Education
Semester 7
Physiotherapy in Neurology & Psychosomatic Disorder
Biostatistics & Research Methodology
Health Promotion and Fitness
Clinical Cardiovascular & Pulmonary
Principles of Management
Critique Inquiry, Case Presentation and Discussion
Clinical Education
Semester 8
Physiotherapy in Cardio Vascular, Pulmonary & Intensive Care
Community Physiotherapy
Clinical Reasoning & Evidence Based Physiotherapy
Administration and Teaching Skills
Research Project
Clinical Education
Programme Prospects are as follows
The GCU takes pride on itself to provide quality education and giving students a professional edge in the employment market. Physiotherapists who have been educated in the oldest wing of our institution at Garden City College of Physiotherapy are renowned for their expertise and their innovative approach. Physiotherapists are employed in hospitals, private clinics, rehabilitation centres, nursing homes, psychiatric institutions, health centres, and industry and sports associations. In addition, they are able to provide exercise training for special schools, geriatric patients and pregnant women. The graduated students from our institution work in several part of the countries and abroad.
Community route
The students are expected to participate in various academic and also in community based programs, making the most of the opportunities available to you.
Composite route
You are encouraged to be active in varied extra-curricular activities and enjoy participation in areas such as sport, traveling, outdoor activities and community work.
Co-culture route
Although we do not require applicants to have been in paid or voluntary employment, we welcome applications from those who can manifest assiduity and propensity to prioritise by being employed in assignments alongside their studies.
List of companies where UG & PG Dept of Physiotherapy students of GCU got placement opportunities: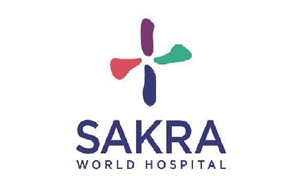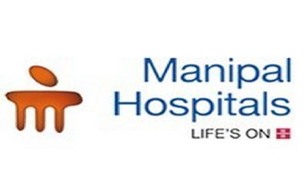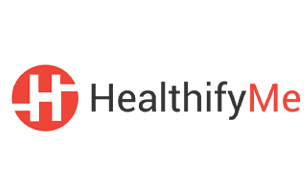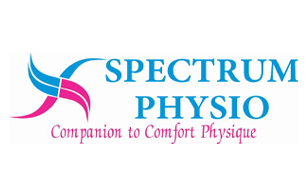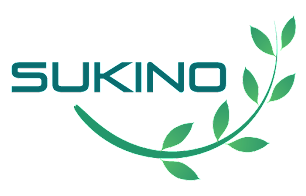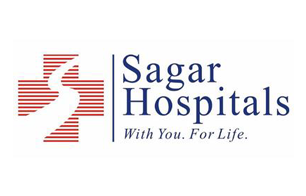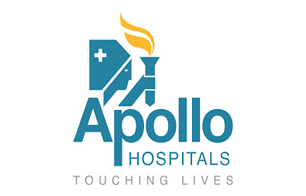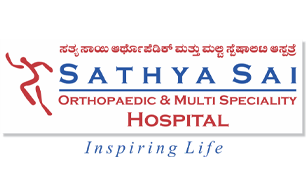 Students Speak
Why I Chose GCU
Muskaan Sajid Sayed
I am Miss Muskaan Sajid Sayed from 6th sem BPT,honoured to share my experience in Garden City university. Upon my arrival to GCU I was overwhelmed by the whole infrastructure of the campus, It felt so alive and fascinating. The most alluring part of the Campus was "THE LAGOON "with the water running through it, it made me feel like I am in a resort for a mini vacation. So apart from being mesmerised by the campus,GCU has a captivating approach towards not only academic but also for extracurricular activities. Being a student of GCU not only means that you are bound just by studies, but there is so much more to it. The grand college fest & GARDENIA is a must attending event as you get a chance to showcase all your talents and most importantly interact with all your mates. The biggest flex point here is that everyone is EQUAL in GCU. You experience a cosmopolitan atmosphere with people from all religion,culture, and nationalities under one roof.GCU is a different world all together where there is no place for discrimination and a bucket full of opportunities. According to academic front, GCU has infinite scholars, it is very charismatic to have 50+ courses to offer just under one roof. GCU is a talent hub, where you can find ample of young budding talent and all-rounders. On the sports front also, GCU has always been enthusiastic, you won't believe but we have our very own "GIRLS CRICKET TEAM " me being a part of the team , has won many matches , isn't it charming !! I am an extrovert always up for all challenges and activities! On every occasion GCU has been supportive and always guided me. GCU has provided me with a whole lot of opportunities. Recently we have won 11 trophies in an inter-college event held in Chennai. This is not all, there is much more to experience in GCU . Now also I am exploring GCU and GCU helps me to explore my talents. My university has made me self-independent , confident and a malleable person . I am taught how to deal with obstacles, how to be a pioneer and stand up for oneself . There is still so much more I would love to learn from GCU and I am still learning.
JUHI-ALUMNI
I always wanted to perform at my best in medical fields. At GCU, I have learned all that i needed as a post graduate student from better education to research studies. we get inspiring professors and a good library where you can sit and study.what else a student needed! Thank You GCU
POORNIMA
My experience studying at Garden City University has been a true blessing. When I decided to opt for Bachelors in Physiotherapy in India, my parents were very sceptical about it. The history of ragging in India was very horrendous and that added to their fear. Initially, I too shared the fear, but when I arrived at GCU, I was surprised to see no ragging banners all over the campus. This stance got further strong when both the seniors and juniors despised ragging. It promoted a learning and a reading culture. GCU also hosts students and Professors from different countries and culture, this became a huge advantage to me. Born and raised in Nepal, I was very afraid about the differences in cultures and the conflict emerging out from such. However, GCU shares a cosmopolitan lifestyle inside the campus. Here everyone is equally respected and appreciated, we celebrate everyone's culture and form a family of friends. Being close to each other's culture has improved the sense of understanding amongst us. The college too is spacious and provides us enough opportunities to explore. The Management Trainee program in GCU has its own special charm. Students who have an interest in working and improving the management inside the campus premises, get a chance to directly engage in management trainee activities inside the campus. This opportunity provides ample chances where we get to sharpen our skills for a beautiful future. The alumni network of the campus is also very strong, which provides students with opportunities to excel in the field of work. The campus consists of facilities which help enhance our skills, technically the campus has always focused on adopting the latest technical developments. Altogether, GCU has been a home away from home to me and I am proud to have joined GCU.
ISHITA VYAS
'GARDENIAN' a word that made me who I am today. Years spent at Garden City University had been excellent and a memory to cherish for a lifetime. Infrastructure & Amenities provided by the University is remarkable with well-equipped labs. I had an opportunity to meet dynamic & distinguished Faculties who had always encouraged me to bring the best out of me. I had been posted to various Hospitals across the city as a part of clinical training which was an added advantage. Frequent field visits & workshops were organized to get better insights to Physiotherapy practice. Our University's Advance Physiotherapy unit helped me to implement my clinical skills under the supervision of highly qualified faculties. Curriculum followed here is at par with the current standard of Physiotherapy practice which included all recent evidence-based techniques which was unique in its own way. Apart from Academics, I participated in extra-curricular activities like cultural & sports events, etc which gave an opportunity to define myself. I appreciate the support of Garden City University which had been like a pillar for shaping my overall development. I feel glad that I had been a part of such an esteemed Institution.
Shantanu Chakraborty
Garden City College of Physiotherapy currently Garden City University is an integral part of my life. It has not only made me what I am today but also gave me perspective about various aspects of life as the multicultural multifaceted environment. GCU not only shapes you professionally but also gives you a versatile experience about various other aspects of life and also shapes you as a better human being. Having said this I will always be indebted to my learned teachers Dr Anjali Suresh ,Dr Prasanna Mohan, Dr Sukumar Nayak, Dr Navabharatha Reddy, Dr Naveen G,DrShubhanjanDas,Dr Julie Chacko and all other staffs who always held our hands to guide us to become better and shape us professionally.
FAQ
Garden City University is a 28-year-old institution and INTERDISCIPLINARY in nature. The University has eight Schools under it offering courses from Diploma to Bachelor to Post graduation to PhD. The university has students from 81 different countries and every state and union territory in India. The University has the unique mix of Arts, Science and Management Education offered with Technology as the base. Be it Media studies, Life Sciences or Hotel Management, the emphasis is on practical education with the aid of technology tools to enhance learning and equip a student to work in the industry. Not to mention GCU has the credit of awarding graduation certification to 28 Colonels of the Indian Army attached to the Corps of Military Police.
The admission process is based on the courses offered at the UG and PG level.
The student goes online, fills the application with required details and files the same online for registering for the programme of choice. This will be accompanied by paying a registration fee as mentioned in the application form.
However, if the student needs any clarification, be it regarding the programme of choice or GCU as a University, entry criteria etc, the counsellors at the University are just a call away.
Once the registration process is completed, the admissions department shall communicate on further documents required and fee to be paid for the programme of choice.
Post the above process the student shall submit their original certificate to the registrar's office for validation and verification. Once this process is completed the student gets enroled and an ID card is issued to the student. (Hostel formalities and transportation facilities are addressed in this page)
After enrolment the student shall voluntarily apply for GCU's talent test which shall be the criteria for availing scholarship for the first year of study. Such talent test shall be conducted year on year to encourage studious students and also set the criteria for a UG student to be the most favoured student of choice for PG programmes. Apply Now
The University runs its own hostels for boys and girls separately. The hostels are in the vicinity of the campus with automated entry and further secure measures. More details on the hostel, fees and terms and conditions may be availed from the admissions office.