BACHELOR OF HOTEL MANAGEMENT
Application status

Open
Duration

4 years
Study mode

Full-time
Entry Requirements

Pass in 10+2 / Equivalent with minimum of five subjects
Overview
Bachelor of Hotel Management
The hotel management industry is growing at a rapid pace, due to globalization. Every year several hotel management-related job opportunities are injected into the economy by both Indian and international hotel chains.
The programme at GCU entails the learning of specific management techniques including hotel marketing, maintenance, administration, housekeeping, catering, and other aspects that are important for a fruitful career in the hotel industry.
The aim of this programme is to effectively train those who wish to make a difference in the hotel industry so that their impeccable knowledge and expertise elevates them into competent hotel managers.
With the hotel management strategies inculcated in the students at GCU, they will have the skills needed to cater to the different demands of their guests. They will also be able to quickly familiarize themselves with the ever-changing market trends, thereby helping the hotel they manage, prosper.
Graduates in hotel management can take up different roles in hotels, airline catering and cabin services, tourism associations, catering institutes, and club management, to name a few.
Key Benefits
Students at Garden City University are provided with excellent facilities, and an accomplished teaching staff, enabling students to hone their skills in the best possible platform.
The programme is associated professionally with – Federation of Hotels and Restaurant Association of India, South India Hotels and Restaurants Association and South India Culinary Association. This certifies our programme as competent to strengthen the foundations of the students, enabling a career in the hospitality sector.
Developing an understanding of the importance of customer satisfaction in business.
Joy of Learning is the guiding strategy for all courses at GCU. To promote this motto, our faculty members possess teaching qualities that help students learn how to perform tasks in a professional and scientific manner.
GCU employs ARM pedagogy which fuels ambition in students, thus providing ample resources to excel through holistic mentoring, for students to achieve their goal.
Our students are imbibed with qualities to learn scientifically and act professionally.
The syllabus includes the latest in terms of breakthroughs and technologies.
Mini-Projects have been included as part of the curriculum, to develop a holistic understanding of the hospitality industry.
Our students are groomed in being more employable, in whichever sector they choose to enter.
Successful graduates are placed in various organizations in the hospitality sector, which includes hotels, restaurants, airlines, front office management etc.
Entry Requirements
Pass in 10+2 / Equivalent with minimum of five subjects.
Wherever grading system or any other system is followed for evaluating the performance of the candidate in the qualifying examination, the applicant should ensure that a certificate indicating the percentage obtained has to be submitted through the University / Board last studied. Applicants passing GCE / O / A level examination should have passed 4 + 3 or 5 + 2 subjects at the O & A level respectively.
The examination approved by the Association of Indian Universities (AIU) only will be considered by the Garden City University, others who have passed the examination which is not in the AIU approved list shall obtain equivalence certificate from the Association of Indian Universities.
Fee structure for the Academic year 2023-24
Domestic / NRI Fee Structure
Programmes
BHM
Course Duration
4 years
1st Instalment
INR 30,000 + 18000 Hospitality Kit
7 Subsequent Instalments
INR 60,000
International / NRI structure
Programmes
BHM
Course Duration
4 years
1st Instalment
$ 500 + INR 18000 Hospitality Kit
7 Subsequent Instalments
$ 857
OTHER FEES
CAUTION DEPOSIT : Rs. 5000/- to be paid by all the students. (Rs. 3000/- will be refunded after successful completion of the course and Rs. 2000/- would be retained towards registration fees for life time Alumni Association Membership)
EXAMINATION FEES PER SEMESTER
UG Programs: Rs.3000/-, PG Programs: Rs.3500/-, Research Programs: Rs.5500/-, Diploma Programs: Rs.3000/-, Engineering : Rs. 3500/-
Career Path
Accommodation manager
Catering manager
Event organiser
Fast food restaurant manager
Hotel manager
Public house manager
Restaurant manager
Air Hostess
Community activities
The students are expected to participate in various academic and also in community-based programs, making the most of the opportunities available to you.
General
You are encouraged to be active in varied extra-curricular activities and enjoy participation in areas such as sport, traveling, outdoor activities and community work.
Paid or voluntary work
Although we do not require applicants to have been in paid or voluntary employment, we welcome applications from those who can manifest diligence and ability to prioritise by being employed in work alongside their studies.
Students Speak
Why I Chose GCU
Jumaina Ali Shareef
One of the things I love the most about Garden City College is the emphasis placed on different learning styles beyond the classroom; from team-based learning activities with our classmates to studying aspects and concepts of hotel management here, you really feel like the experience and learning are tailored to suit your needs. The Faculty and administration here are constantly working directly with us in order to make the Hotel Management program the best it can be for us as students. I am constantly impressed by how earnestly our feedback is incorporated into the day-to-day student life. The modules within the college exemplify this idea not only academically, but also socially, by providing a sense of 'home' while on campus. I strongly recommend Garden City University to those who want to be a success in this Industry.
Reem Shakeel Nadeem
I would like to take this opportunity for expressing my sincere gratitude to the management & the faculty members of BHM department, Garden City College., without whose help, I would not be able to write this. I consider myself fortunate enough to have been placed in such a unique department, serving a unique role with one of the leading Hotel chains of the country. My dream and aspirations has been made possible by the collective efforts of team BHM, by inculcating the ethics, morals and values of a professional during my days in college. All the teachings, lessons and assignments that I have gone through have gradually helped me develop, sharpen & polish my skill-set to earn this rewarding job and has also contributed in recognizing me as a competent resource for the company. While on the same subject, I would like to throw some light on the high standards of grooming & personal development that is maintained in GCC and due to which I blended seamlessly into the white-collar industry. When I look back on all those days of hard work and pain, I can say with pride & honour, that they were totally worth it. I would be forever indebted to my alma mater and its wonderful team of faculty members for the many lessons and opportunities that were given to me.
Sarang Ravindran
When I studied Hotel Management at GCC, we were still under Bangalore University. I loved every minute of it. Today though, you enter the gates of Garden City University, it looks like a university that could easily stand up to any foreign university in the world today. Stunning greenery is everywhere you look and there is an enhanced air of academia. You see students who lead well-balanced lives between extracurricular activities and learning their curriculum. The progress of this university has been truly incredible. One thing that has not changed though is the commitment of the faculty to excellence, in both imparting their knowledge to the students as well as being there for them as people to support them in their lives. The faculty has always managed to strike a healthy balance between being lecturers and being fully approachable even outside class to hear out a student in need. Therefore, although hotel management is a difficult field to enter, with long work hours, and a physically and mentally demanding work environment, the students are prepared for the world they will enter into after graduating college, whichever path they choose, because the faculty have strengthened them and given them all the knowledge necessary for a successful career.I have made lifelong friends, from both the student body and faculty at GCC and I am proud to call Garden City College my alma mater.
Dharanidharan
I had a great experience with GCU. They helped to use "Real World" examples to help make the material not seem so cumbersome and to relate to how I can use it in my everyday occupation. I think the most valuable thing that I learned was the concepts behind what I was doing every day. I know that having the knowledge and the degree will help me to advance. My stay here has been accompanied by a wide array of opportunities to expand myself in extra-curricular activities. The staff is willing to assist with ease. I have also been aided to pursue a hotel management program with a very comfortable class size which allows best one on one interaction with lecturers who are very knowledgeable of what they are doing and teaching. "I felt welcomed and at ease from the first day I entered the college. The staff are some of the most amazing people I have met and I owe a great deal of my career to them. We were always encouraged to take part in various co-curricular activities and competitions, this not only helped in our holistic growth, but also helped us in building a network with other professionals and students. I would like to thank everyone at BHM department in GCU for their continued support and encouragement.
List of companies where UG Hotel Management students of GCU got placement opportunities: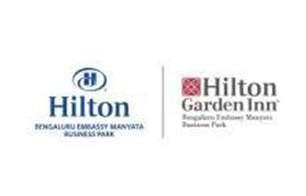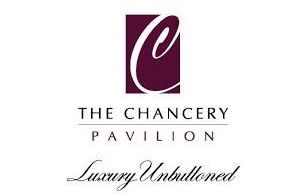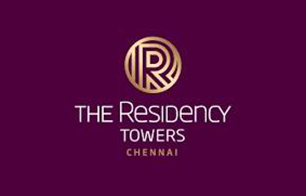 FAQ
Garden City University is a 28-year-old institution and INTERDISCIPLINARY in nature. The University has eight Schools under it offering courses from Diploma to Bachelor to Post graduation to PhD. The university has students from 81 different countries and every state and union territory in India. The University has the unique mix of Arts, Science and Management Education offered with Technology as the base. Be it Media studies, Life Sciences or Hotel Management, the emphasis is on practical education with the aid of technology tools to enhance learning and equip a student to work in the industry. Not to mention GCU has the credit of awarding graduation certification to 28 Colonels of the Indian Army attached to the Corps of Military Police.
The admission process is based on the courses offered at the UG and PG level.
The student goes online, fills the application with required details and files the same online for registering for the programme of choice. This will be accompanied by paying a registration fee as mentioned in the application form.
However, if the student needs any clarification, be it regarding the programme of choice or GCU as a University, entry criteria etc, the counsellors at the University are just a call away.
Once the registration process is completed, the admissions department shall communicate on further documents required and fee to be paid for the programme of choice.
Post the above process the student shall submit their original certificate to the registrar's office for validation and verification. Once this process is completed the student gets enroled and an ID card is issued to the student. (Hostel formalities and transportation facilities are addressed in this page)
After enrolment the student shall voluntarily apply for GCU's talent test which shall be the criteria for availing scholarship for the first year of study. Such talent test shall be conducted year on year to encourage studious students and also set the criteria for a UG student to be the most favoured student of choice for PG programmes. Apply Now
The University runs its own hostels for boys and girls separately. The hostels are in the vicinity of the campus with automated entry and further secure measures. More details on the hostel, fees and terms and conditions may be availed from the admissions office.