B.Sc. FASHION & APPAREL DESIGN
Application status

Open
Duration

3 years
Study mode

Full-time
Entry Requirements

Pass in 10+2 / Equivalent with minimum of five subjects
Overview
BSc Fashion & Apparel Design
The BSc Fashion & Apparel Design programme at GCU is a unique blend of science and fashion where students can learn and experiment on designs, fabrics, materials, colours, and much more.
The programme at GCU aims to inculcate creativity and innovation in the field of fashion design while imparting the technical knowledge necessary for a flourishing career in this field. The students learn crucial things like creating outfits, pattern drafting, catchy designs, and fashion concepts or illustration that help them to form their sense of style.
Every element that is connected to apparel including jewellery, footwear, accessories along with clothing is also combined in this programme. This gives more perspective and ideas to the students to create overall flawless designs.
Improving on their talents, a completed BSc in Fashion Apparel offers a multitude of career choices in their future ahead, like freelance fashion designing, teaching, and designer roles at textile manufacturing units, garment export houses, retail showrooms, and a myriad of others.
Key Benefits
A holistic approach towards fashion design with a strong foundation in the core areas and the opportunity to choose and specialize in areas of interest.
Industry endorsed curriculum ensures relevance to the current scenarios of the fashion world.
Research inclined curriculum and micro-projects incorporated in every module encourages critical analysis and inquisitiveness on a wide range of contemporary Fashion issues
An international environment that is created with students from over 81 countries ensures learning experience from a diverse range of perspectives.
Bangalore provides an excellent learning ground with its multinational corporates and fashion houses offering opportunities to engage with the latest in the fashion sectors.
Our excellent placement records stand testimonial to the employability of our graduates, with our alumni spread across various sectors.
Our students are imbibed with qualities to learn scientifically and act professionally.
GCU employs ARM pedagogy which fuels ambition in students, thus providing ample resources to excel through holistic mentoring, for students to achieve their goal.
Entry Requirements
Pass in 10+2 / Equivalent with minimum of five subjects.
Wherever grading system or any other system is followed for evaluating the performance of the candidate in the qualifying examination, the applicant should ensure that a certificate indicating the percentage obtained has to be submitted through the University / Board last studied. Applicants passing GCE / O / A level examination should have passed 4 + 3 or 5 + 2 subjects at the O & A level respectively.
The examination approved by the Association of Indian Universities (AIU) only will be considered by the Garden City University. Others who have passed the examination which is not in the AIU approved list shall obtain equivalence certificate from the Association of Indian Universities.
Fee structure for the Academic year 2022-23
Domestic Fee Structure
Programmes
B.Sc Fashion & Apparel Design
Course Duration
3 years
1st Instalment
INR 25,000
5 Subsequent Instalments
INR 56,000
International / NRI structure
Programmes
B.Sc Fashion & Apparel Design
Course Duration
3 years
1st Instalment
$ 500
5 Subsequent Instalments
$ 800
Specialization Courses
Apparel industry
Assistant Designer
Assistant Technical Designers
Merchandisers
Sample co-coordinators
Production planning and control
Assistant quality assurance manager
CAD designer / Graphic designer
Sourcing Manager
Retail industry
Visual Merchandisers
Assistant Retail Merchandisers
Customer Relationship Manager
Business Planner
Fashion Consultant
Fashion Co-coordinators
Store manager
Fashion designer
Assistant designer
Freelancer
Fashion forecast
Costume Designer in films or serials
Fashion Choreographer
Fashion show coordinators
Fashion Stylist, Blogger and Photographer
Category Head and Entrepreneur
Programme Prospects are as follows
With 28 years of legacy and strong placement initiatives, GCU has ensured that the graduates from here are highly employable. Moreover, the strong alumni base also provides hand holding for a smooth transition from classroom to the corporate. The course curriculum has been structured to meet requirements of the fashion industry and targets to upgrade skills of professionals working in the industry.
Career Path
At Garden City University, we conduct various placement drives resulting in increased student success rate in the job market. Placements in the past have been with companies and brands like LEVIS, Indian Designs Pvt. Ltd- IDENTITY, Major brands – ALDO, CHARLES & KEITH, Reliance Pvt. Ltd. – GAS, DIESEL, MUJI, STEVE MADDEN, Page Industries Pvt. Ltd – JOCKEY, Arvind Limited – US POLO, ARROW, UNLIMITED / MEGA MART, Aditya Birla – PETER ENGLAND, JEALOUS 21 ...etc.
Students Speak
Why I Chose GCU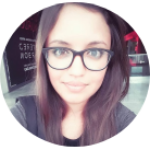 Ms. Sowmyaa D
I had a great time at GCU.One of the best decision I made!It was an enriching experience in which i gained a different perspective into the fashion industry.Excellent faculties inspired me to give my best and also granted access to internships that are normally very hard to get.I can strongly recommend this life changing experience.
Mr. Karthik G M
They said, Success of University can be measured by the contribution of Alumini make to our national life. With Garden City I'm making my bit of contribution in every aspects from the lessons learnt from this place. It a great honor 🎖to be recognized as Alumini of this University.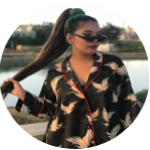 Ms. Ujjwala Gurung
Being a student in the fashion field is definitely challenging however all the extra curricular activities made three years of college a fun learning experience.
FAQ
Garden City University is a 28-year-old institution and INTERDISCIPLINARY in nature. The University has eight Schools under it offering courses from Diploma to Bachelor to Post graduation to Phd. The university has students from 81 different countries and every state and union territory in India. The University has the Unique mix of Arts, Science and Management Education offered with Technology as the base. Be it Media studies, Life Sciences or Hotel Management, emphasis is on Practical education with the aid of technology tools to enhance learning and equip a student to work with the industry. Not to mention GCU has the credit of awarding graduation certification to 28 Colonels of the Indian Army attached to the Corps of Military Police.
The admission process is based on the courses offered at the UG and PG level.
The student goes online, fills the application with required details and files the same online for registering for the programme of choice. This will be accompanied by paying a registration fee as mentioned in the application form.
However, if the student needs any clarification, be it regarding the programme of choice or GCU as a University, entry criteria etc, the counsellors at the University are just a call away.
Once the registration process is completed, the admissions department shall communicate on further documents required and fee to be paid for the programme of choice.
Post the above process the student shall submit their original certificate to the registrar's office for validation and verification. Once this process is completed the student gets enroled and an ID card is issued to the student. (Hostel formalities and transportation facilities are addressed in this page)
After enrolment the student shall voluntarily apply for GCU's talent test which shall be the criteria for availing scholarship for the first year of study. Such talent test shall be conducted year on year to encourage studious students and also set the criteria for a UG student to be the most favoured student of choice for PG programmes.
The University runs its own hostels for boys and girls separately. The hostels are in the vicinity of the campus with automated entry and further secure measures. More details on the hostel, fees and terms and conditions may be availed from the admissions office.