B. COM IN INTERNATIONAL ACCOUNTING & FINANCE IN ASSOCIATION WITH ACCA (UK)
Application status

Open
Duration

3 years
Study mode

Full-time
Entry Requirements

Pass in 10+2 / Equivalent with minimum of 5 subjects
Overview
B.Com in International Accounting & Finance in Association with ACCA (UK)
Step into the dynamic world of commerce and discover how ACCA can equip you with the skills and knowledge to become a future-ready professional, sought after by employers worldwide through our B.Com ACCA in Bangalore. At GCU, we provide a comprehensive curriculum that equips students with the knowledge and skills required to excel in the dynamic field of accounting and finance.
Our key courses focus on International Accounting and Finance, offering you six exemptions for ACCA papers. This means you can fast-track your professional qualification while pursuing your undergraduate degree. The practical hands-on learning approach at GCU ensures that you gain real-world exposure and develop the necessary skills to succeed in your career.
We understand the importance of staying updated with the latest industry tools. That's why we teach specialized tools such as Tally Prime ERP and Advanced Excel, enabling you to master the technological aspects of the field. Moreover, research-based learning is encouraged, fostering critical thinking and analytical skills.
GCU takes pride in its accreditation and collaboration with professional associations like ACCA (UK). This ensures that our program is aligned with global standards and enables you to gain international recognition for your qualification.
Industry relevance is at the core of our curriculum. We have established strong ties with various industry partners, leading to an industry-driven curriculum. Additionally, guest lectures and industry speakers are invited regularly, providing you with valuable insights and networking opportunities.
At GCU, we believe in fostering an entrepreneurial mindset. We offer entrepreneurship opportunities that encourage you to explore your innovative ideas and transform them into successful ventures. Our mentorship programs ensure that you receive guidance from industry experts and experienced faculty members throughout your academic journey.
We also provide opportunities for professional certifications, such as NSE - Fintech and Data Visualization, enhancing your skill set and making you more competitive in the job market.
GCU believes in the power of cross-disciplinary collaboration. We offer collaborations with international universities such as University Putra (Malaysia) and IAE Sorbonne Business School (Paris), enabling you to gain a global perspective and expand your horizons.
Study abroad programs further enrich your educational experience by allowing you to immerse yourself in different cultures and gain international exposure.
GCU offers specialization options within the B.Com program, allowing you to tailor your studies according to your interests and career aspirations.
Beyond academics, GCU promotes co-curricular activities through various clubs, providing a platform for you to explore your passions and develop essential soft skills.
In conclusion, Garden City University is the ideal choice for aspiring students looking to pursue B.Com with ACCA in Bangalore. With our industry-oriented curriculum, international collaborations, practical learning approach, and a wide range of opportunities, we provide a nurturing environment for your academic and professional growth. Join GCU and embark on a rewarding journey towards a successful career in the field of accounting and finance.
Highlights
Comprehensive curriculum focusing on International Accounting and Finance
Six exemptions for ACCA papers, fast-tracking your professional qualification
Specialized tools taught, including Tally Prime ERP and Advanced Excel
Accreditation and collaboration with professional association ACCA (UK)
Professional certifications in NSE - Fintech and Data Visualization for enhanced skill set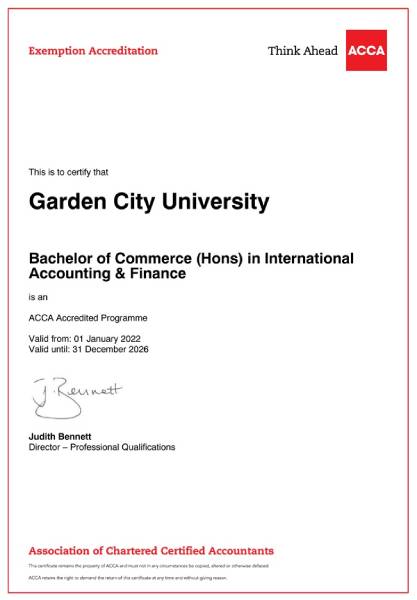 CAREER PATH
A degree in B.Com with ACCA from GCU opens up a wide range of trending career paths in the field of accounting and finance. Here are some of the most sought-after career opportunities:
Chartered Accountant (CA): As a Chartered Accountant, you will be responsible for financial reporting, auditing, taxation, and advisory services. You can work in public accounting firms, corporate organizations, or even establish your own practice. Prominent recruiting companies in India for CAs include Deloitte, Ernst & Young, PricewaterhouseCoopers (PwC), and KPMG.
Financial Analyst: Financial analysts analyze financial data, assess investment opportunities, and provide recommendations to organizations. You can work in banks, investment firms, or corporate finance departments. Companies like Goldman Sachs, Morgan Stanley, HDFC Bank, and ICICI Securities often recruit financial analysts.
Management Accountant: Management accountants work closely with management teams, providing financial insights, developing budgets, and improving overall financial performance. Companies like Tata Motors, Hindustan Unilever Limited (HUL), Larsen & Toubro (L&T), and Reliance Industries often hire management accountants.
Tax Consultant: Tax consultants help individuals and businesses comply with tax regulations, optimize tax planning, and minimize tax liabilities. You can work in accounting firms, consulting firms, or even in-house tax departments of companies. Prominent recruiters in India for tax consultants include KPMG, EY, Deloitte, and Grant Thornton.
Financial Planner: Financial planners assist individuals and families in creating comprehensive financial plans, including investment strategies, retirement planning, risk management, and estate planning. Companies like HDFC Bank, ICICI Bank, Kotak Mahindra Bank, and Bajaj Capital often recruit financial planners.
Internal Auditor: Internal auditors assess an organization's internal controls, risk management processes, and compliance with regulations. They work in various sectors, including corporate firms, government organizations, and consulting firms. Recruiting companies in India for internal auditors include PwC, Deloitte, Tata Consultancy Services (TCS), and Infosys.
Risk Manager: Risk managers identify and analyze potential risks that may affect an organization's financial stability. They work in banks, insurance companies, and consulting firms. Companies like State Bank of India (SBI), ICICI Bank, HDFC Bank, and Ernst & Young often hire risk managers.
Investment Banker: Investment bankers provide financial advisory services, assist with mergers and acquisitions, and help clients raise capital. Prominent recruiting companies in India for investment bankers include Goldman Sachs, JP Morgan Chase, Citibank, and Barclays.
Financial Controller: Financial controllers oversee an organization's financial operations, including budgeting, financial reporting, and compliance. They work in various industries, including manufacturing, services, and IT. Companies like Tata Steel, Aditya Birla Group, Infosys, and Wipro often recruit financial controllers.
Forensic Accountant: Forensic accountants investigate financial fraud, analyze financial evidence, and provide litigation support in legal proceedings. They work in consulting firms, forensic accounting divisions of accounting firms, and law enforcement agencies. Companies like PwC, EY, KPMG, and Deloitte often hire forensic accountants.
PEDAGOGY & ASSESSMENTS
At Garden City University, we believe in the power of active teaching methodologies to create a transformative learning environment that prepares our students to be truly employment worthy. Our pedagogy encompasses a range of dynamic approaches, including immersive case study assessments that challenge students to apply their knowledge to real-world scenarios. Through engaging mini projects, students unleash their creativity, problem-solving skills, and teamwork abilities, fostering a sense of innovation and adaptability. We've also integrated independent study through MOOCs platforms, empowering students to explore and delve deeper into their areas of interest. The pinnacle of our pedagogy is the major project, which allows students to delve deep into a subject of their choice, showcasing their expertise and research acumen. Complementing these experiences is our mandatory six-month internship, where students gain invaluable practical exposure, bridging the gap between theory and real-world application.
Our assessment methods are diverse and comprehensive, ensuring a holistic evaluation of our students' capabilities. Internal assessment quizzes, end semester examinations, and viva sessions for projects and internships form an integral part of our evaluation process. Additionally, students are challenged with case study solving, field surveys, and field visits, providing them with practical exposure and hands-on learning opportunities. Our multifaceted assessment approach ensures that students are not only well-prepared academically but also equipped with practical skills, critical thinking abilities, and a deep understanding of real-world applications.
Entry Requirements
Pass in 10+2 / Equivalent with minimum of five subjects.
Wherever grading system or any other system is followed for evaluating the performance of the candidate in the qualifying examination, the applicant should ensure that a certificate indicating the percentage obtained has to be submitted through the University / Board last studied. Applicants passing GCE / O / A level examination should have passed 4 + 3 or 5 + 2 subjects at the O & A level respectively.
The examination approved by the Association of Indian Universities (AIU) only will be considered by the Garden City University, others who have passed the examination which is not in the AIU approved list shall obtain equivalence certificate from the Association of Indian Universities
Fee structure for the Academic year 2023-24
Domestic / NRI Fee Structure
Programmes
B.Com ACCA
Course Duration
3 years
1st Instalment
INR 30,000
5 Subsequent Instalments
INR 75,000
International Fee Structure
Programmes
B.Com (Hons) ACCA
Course Duration
3 years
1st Instalment
$ 500
5 Subsequent Instalments
$ 1080
OTHER FEES
CAUTION DEPOSIT : Rs. 5000/- to be paid by all the students. (Rs. 3000/- will be refunded after successful completion of the course and Rs. 2000/- would be retained towards registration fees for life time Alumni Association Membership)
EXAMINATION FEES PER SEMESTER
UG Programs: Rs.3000/-, PG Programs: Rs.3500/-, Research Programs: Rs.5500/-, Diploma Programs: Rs.3000/-, Engineering : Rs. 3500/-
Semester 1
Financial Accounting
Business Environment
Business Mathematics & Statistics
Business Economics
Ability Enhancement Courses
Environmental Studies
Skill Enhancement Courses
Communicative English
Information & Communication Technology
Semester 2
Advanced Financial Accounting
Business Law
Organizational Behaviour
Principles of Marketing
Ability Enhancement Courses
Modern Indian Language
Skill Enhancement Courses
Speaking Kannada
Semester 3
Corporate Accounting
Banking Law and Practice
Cost Accounting
Company Law & Secretarial Practice
Financial Reporting
Skill Enhancement Courses
Research Methodology
Semester 4
Financial Management
Advanced Corporate Accounting
International Financial Reporting Standards
Performance Management
Skill Enhancement Courses
Excel in excel
Semester 5
Management Accounting
Entrepreneurship Development
Income Tax Law and Practice
Audit and Assurance
Semester 6
Principles and Practice of Auditing
International Business Environment
Specialization Courses
Finances
Advanced Financial Management
International Financial Management
Security Analysis and Portfolio Management
ERP in Finance
Accounting and Taxation
Advanced Accounting
Business Taxation
Goods & Service Tax
ERP in Accounting
Banking and Insurance
International Banking and Foreign Exchange Management
Risk & Insurance Management
Life and non-life insurance
ERP in Banking
Career Path
Regular recruiters on our campus include







List of companies where UG & PG Commerce and Management students of GCU got placement opportunities: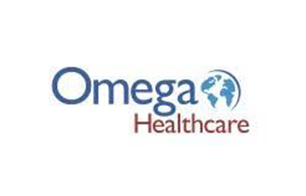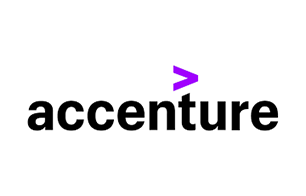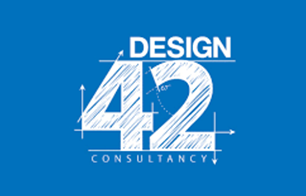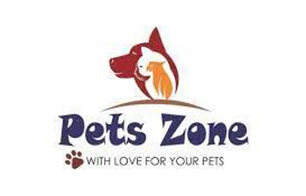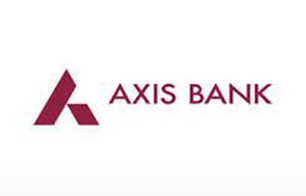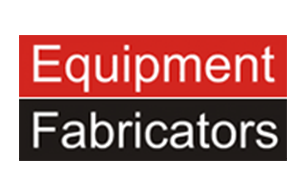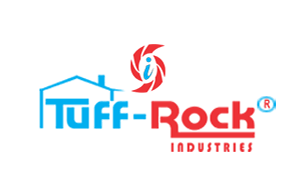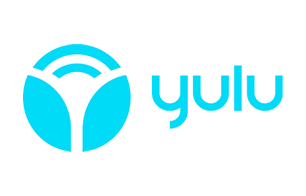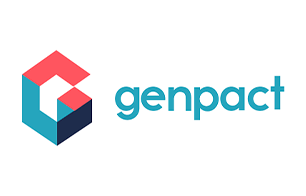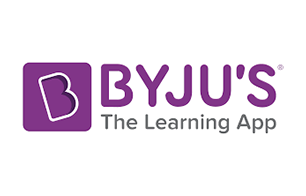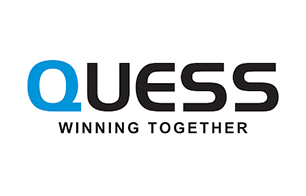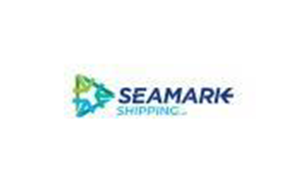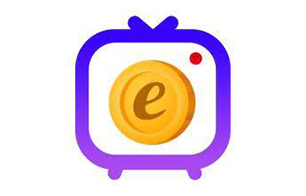 Students Speak
Why I Chose GCU
Mr. Suhwan Lim
The reason why I chose Garden City University is that it empowers students to flourish their knowledge not only theoretically but also practically. They teach students how to implement whatever they have learned in the classes in real-world situations, and it inspired me to join the university.
Aravind Sharma
Garden City University also teaches students how to socialize with people, bringing them a positive impact. I believe that the way they educate students will eventually lead students to be leaders of the upcoming new era in the future.
FAQ
Garden City University is a 28-year-old institution and INTERDISCIPLINARY in nature. The University has eight Schools under it offering courses from Diploma to Bachelor to Post graduation to PhD. The university has students from 81 different countries and every state and union territory in India. The University has the unique mix of Arts, Science and Management Education offered with Technology as the base. Be it Media studies, Life Sciences or Hotel Management, the emphasis is on practical education with the aid of technology tools to enhance learning and equip a student to work in the industry. Not to mention GCU has the credit of awarding graduation certification to 28 Colonels of the Indian Army attached to the Corps of Military Police.
The admission process is based on the courses offered at the UG and PG level.
The student goes online, fills the application with required details and files the same online for registering for the programme of choice. This will be accompanied by paying a registration fee as mentioned in the application form.
However, if the student needs any clarification, be it regarding the programme of choice or GCU as a University, entry criteria etc, the counsellors at the University are just a call away.
Once the registration process is completed, the admissions department shall communicate on further documents required and fee to be paid for the programme of choice.
Post the above process the student shall submit their original certificate to the registrar's office for validation and verification. Once this process is completed the student gets enroled and an ID card is issued to the student. (Hostel formalities and transportation facilities are addressed in this page)
After enrolment the student shall voluntarily apply for GCU's talent test which shall be the criteria for availing scholarship for the first year of study. Such talent test shall be conducted year on year to encourage studious students and also set the criteria for a UG student to be the most favoured student of choice for PG programmes. Apply Now
The University runs its own hostels for boys and girls separately. The hostels are in the vicinity of the campus with automated entry and further secure measures. More details on the hostel, fees and terms and conditions may be availed from the admissions office.