BACHELOR OF BUSINESS ADMINISTRATION
Application status

Open
Duration

3 years
Study mode

Full-time
Entry Requirements

Pass in 10+2 / Equivalent with minimum of 5 subjects
Overview
BBA- Bachelor of Business Administration
Are you looking for the best university to pursue your Bachelor of Business Administration (BBA) in Bangalore? Look no further! Garden City University (GCU) is the ideal choice for you. Our BBA program is designed to provide you with a solid foundation in business management and equip you with the skills and knowledge necessary to thrive in the corporate world.
At GCU, we believe in a practical hands-on approach to learning. Our curriculum focuses on key courses such as Finance, Marketing, Human Resource, and International Business, ensuring that you gain a comprehensive understanding of these essential business functions. Through specialized tools and research-based learning, we encourage you to apply theoretical concepts to real-world scenarios, preparing you for the challenges of the business environment.
We take great pride in our industry-driven curriculum. To bridge the gap between academia and the corporate world, we regularly invite guest lecturers and industry speakers, who share their insights and experiences with our students. These interactions provide invaluable networking opportunities and a deeper understanding of the business landscape. Additionally, our strong collaborations with professional associations like FKCCI, NSE, Confederation of Indian Industry, and All India Management Association further enhance your learning experience.
At GCU, we foster an entrepreneurial mindset among our students. Through mentorship programs and entrepreneurship opportunities, we encourage you to explore your innovative ideas and develop the skills necessary to become successful entrepreneurs. Our focus on cross-disciplinary collaboration allows you to engage with students from different fields, broadening your horizons and encouraging creativity and innovation.
We are proud to have international university tie-ups with esteemed institutions such as University Putra (Malaysia) and IAE Sorbonne Business School (Paris). These collaborations offer you the opportunity to engage in exchange programs, where you can experience different cultures, gain a global perspective, and expand your network.
If you dream of studying abroad, GCU offers study abroad programs that will enable you to explore new academic and cultural landscapes. These programs not only enrich your educational experience but also help you develop a global mindset and enhance your employability in an increasingly interconnected world.
At GCU, we offer specializations in Finance, Human Resource, Marketing, and International Business, allowing you to tailor your studies to match your career aspirations. Whether you aspire to be a financial analyst, marketing manager, HR executive, or international business consultant, our specialized tracks provide the knowledge and skills necessary to excel in your chosen field.
We understand the importance of holistic development, which is why we promote co-curricular activities through various clubs on campus. These clubs provide platforms for you to explore your interests, develop leadership skills, and foster lifelong friendships.
As you embark on your journey towards a successful career, GCU ensures strong alumni support. Our alumni have secured placements at prestigious organizations such as Goldman Sachs, Jaguar Land Rover, KPMG, Procter & Gamble, and EDF Energy. These success stories stand as a testament to the quality education and practical training you will receive at GCU.
So why wait? Join us at Garden City University and unlock your potential for a rewarding career in business administration. Our industry-driven curriculum, practical learning approach, global exposure, and extensive alumni network make us the best choice for BBA in Bangalore. Start your journey with us and become a leader in the dynamic world of business.
Apply now and take the first step towards a successful future!
Highlights
Key courses: Finance, Marketing, Human Resource, International Business
Curriculum integrated internship in the Final semester.
Collaborations with professional associations FKCCI, Confederation of Indian Industry, All India Management Association
International university tie-ups (University Putra, IAE Sorbonne Business School)
Professional certifications in NSE - Fintech and Data Visualization for enhanced skill set
CAREER PATH
After completing your BBA degree at Garden City University (GCU), you will have a wide range of career paths to choose from. Here are some of the most trending career options that open up for BBA graduates at GCU:
Financial Analyst: A financial analyst analyzes financial data, assesses investment opportunities, and provides recommendations. They work in banks, financial institutions, investment firms, and corporate finance departments. Recruiting companies in India include ICICI Bank, HDFC Bank, Kotak Mahindra Bank, and Axis Bank.
Marketing Manager: Marketing managers develop and implement marketing strategies, conduct market research, manage advertising campaigns, and drive brand growth. They work in advertising agencies, marketing departments of companies, and digital marketing firms. Recruiting companies in India include Hindustan Unilever Limited, Procter & Gamble, Dentsu Aegis Network, and WPP Group.
Human Resource Manager: HR managers are responsible for recruitment, employee training and development, performance management, and fostering a positive work environment. They work in human resource departments of companies, consulting firms, and recruitment agencies. Recruiting companies in India include Tata Consultancy Services (TCS), Wipro, Infosys, and Accenture.
International Business Consultant: International business consultants advise companies on global expansion, analyze market trends, and develop strategies to navigate international markets. They work in management consulting firms, global trade organizations, and multinational corporations. Recruiting companies in India include McKinsey & Company, Boston Consulting Group (BCG), Ernst & Young (EY), and Deloitte.
Sales Executive: Sales executives generate revenue, build client relationships, and achieve sales targets. They work in sales departments of companies, retail firms, and business-to-business (B2B) sales organizations. Recruiting companies in India include Tata Motors, Hindustan Unilever Limited, Bharti Airtel, and Amazon.
Entrepreneur/Startup Founder: BBA graduates with an entrepreneurial mindset can start their own business ventures. They can launch startups in various industries such as technology, e-commerce, healthcare, and consulting. Some notable Indian startups include Flipkart, Ola, Paytm, and Zomato.
Operations Manager: Operations managers streamline processes, manage resources, and ensure efficient operations within an organization. They work in operations departments, supply chain management firms, logistics companies, and manufacturing companies. Recruiting companies in India include Amazon, Flipkart, Tata Steel, and Mahindra & Mahindra.
Business Development Manager: Business development managers identify new business opportunities, establish partnerships, and contribute to the growth and expansion of the organization. They work in business development departments, consulting firms, and technology companies. Recruiting companies in India include Google, Microsoft, TATA Consultancy Services (TCS), and IBM.
Project Manager: Project managers oversee the planning, execution, and successful completion of projects within various industries. They work in project management departments, consulting firms, and construction companies. Recruiting companies in India include Larsen & Toubro (L&T), Tata Projects Limited, Wipro, and HCL Technologies.
Management Consultant: Management consultants advise organizations on improving efficiency, implementing strategic changes, and enhancing overall performance. They work in management consulting firms, advisory companies, and business strategy departments. Recruiting companies in India include Accenture, KPMG, Bain & Company, and PricewaterhouseCoopers (PwC).
PEDAGOGY & ASSESSMENTS
At Garden City University, we believe in the power of active teaching methodologies to create a transformative learning environment that prepares our students to be truly employment worthy. Our pedagogy encompasses a range of dynamic approaches, including immersive case study assessments that challenge students to apply their knowledge to real-world scenarios. Through engaging mini projects, students unleash their creativity, problem-solving skills, and teamwork abilities, fostering a sense of innovation and adaptability. We've also integrated independent study through MOOCs platforms, empowering students to explore and delve deeper into their areas of interest. The pinnacle of our pedagogy is the major project, which allows students to delve deep into a subject of their choice, showcasing their expertise and research acumen. Complementing these experiences is our mandatory six-month internship, where students gain invaluable practical exposure, bridging the gap between theory and real-world application.
Our assessment methods are diverse and comprehensive, ensuring a holistic evaluation of our students' capabilities. Internal assessment quizzes, end semester examinations, and viva sessions for projects and internships form an integral part of our evaluation process. Additionally, students are challenged with case study solving, field surveys, and field visits, providing them with practical exposure and hands-on learning opportunities. Our multifaceted assessment approach ensures that students are not only well-prepared academically but also equipped with practical skills, critical thinking abilities, and a deep understanding of real-world applications.
Entry Requirements
Pass in 10+2 / Equivalent with minimum of five subjects.
Wherever grading system or any other system is followed for evaluating the performance of the candidate in the qualifying examination, the applicant should ensure that a certificate indicating the percentage obtained has to be submitted through the University / Board last studied. Applicants passing GCE / O / A level examination should have passed 4 + 3 or 5 + 2 subjects at the O & A level respectively.
The examination approved by the Association of Indian Universities (AIU) only will be considered by the Garden City University, others who have passed the examination which is not in the AIU approved list shall obtain equivalence certificate from the Association of Indian Universities.
Fee structure for the Academic year 2023-24
Domestic / NRI Fee Structure
Programmes
BBA
Course Duration
3 years
1st Instalment
INR 30,000
5 Subsequent Instalments
INR 60,000
International Fee Structure
Programmes
BBA
Course Duration
3 years
1st Instalment
$ 500
5 Subsequent Instalments
$ 900
OTHER FEES
CAUTION DEPOSIT : Rs. 5000/- to be paid by all the students. (Rs. 3000/- will be refunded after successful completion of the course and Rs. 2000/- would be retained towards registration fees for life time Alumni Association Membership)
EXAMINATION FEES PER SEMESTER
UG Programs: Rs.3000/-, PG Programs: Rs.3500/-, Research Programs: Rs.5500/-, Diploma Programs: Rs.3000/-, Engineering : Rs. 3500/-
Semester 1
Management Foundations
Business Accounting -1
Quantitative Techniques in Business
Ability Enhancement Courses
Modern Indian Language
Skill Enhancement Courses
Speaking Kannada
Information & Communication Technology
Semester 2
Organizational Behaviour
Business Accounting - II
Business Economics
Ability Enhancement Courses
Environmental Studies
Skill Enhancement Courses
Communicative English
Semester 3
Marketing Management
Human Resource Management
Financial Management
Business Environment
Skill Enhancement Courses
Research Methodology
Semester 4
International Business
Business Law
Cost & Management Account
Skill Enhancement Courses
Excel in excel
Semester 5
Production and Operation Management
Entrepreneurship Development
Income Tax Law and Practice
Semester 6
Entrepreneurship Development
Strategic Management
Specialization Courses
Finances
Advanced Financial Management
Financial Markets and Operations
International Financial Management
Security Analysis and Portfolio Management
Human Resource
Industrial Relations
Human Asset Planning and Development
Labour Laws
Performance and Compensation Management
Marketing
Consumer Behaviour
Advertising & Sales Promotion
Brand Management
Digital Marketing
International Business
International Business Environment
Foreign Trade policy
International Financial Management
Export Import Procedures and Documentation
Career Path
Regular recruiters on our campus include







List of companies where UG & PG Commerce and Management students of GCU got placement opportunities: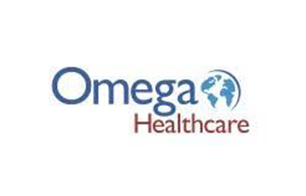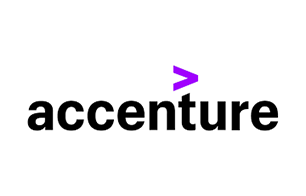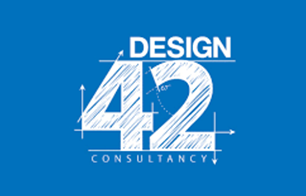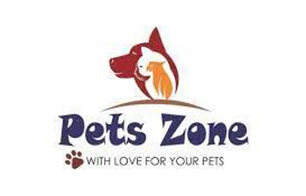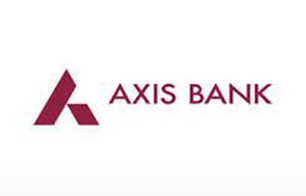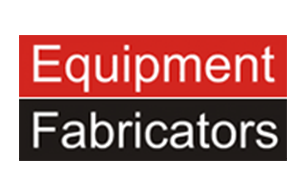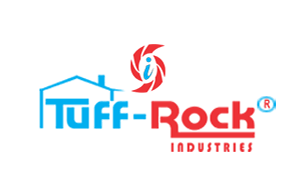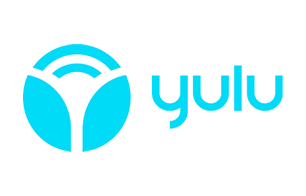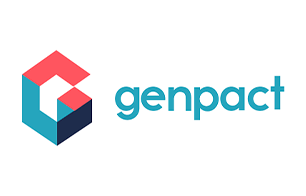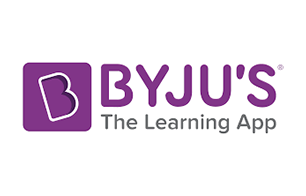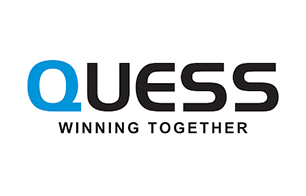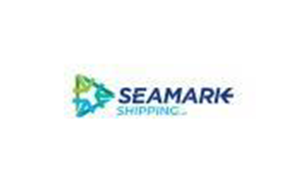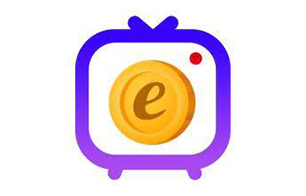 Students Speak
Why I Chose GCU
Mr. Suhwan Lim
The reason why I chose Garden City University is that it empowers students to flourish their knowledge not only theoretically but also practically. They teach students how to implement whatever they have learned in the classes in real-world situations, and it inspired me to join the university.
Aravind Sharma
Garden City University also teaches students how to socialize with people, bringing them a positive impact. I believe that the way they educate students will eventually lead students to be leaders of the upcoming new era in the future.
FAQ
Garden City University is a 28-year-old institution and INTERDISCIPLINARY in nature. The University has eight Schools under it offering courses from Diploma to Bachelor to Post graduation to PhD. The university has students from 81 different countries and every state and union territory in India. The University has the unique mix of Arts, Science and Management Education offered with Technology as the base. Be it Media studies, Life Sciences or Hotel Management, the emphasis is on practical education with the aid of technology tools to enhance learning and equip a student to work in the industry. Not to mention GCU has the credit of awarding graduation certification to 28 Colonels of the Indian Army attached to the Corps of Military Police.
The admission process is based on the courses offered at the UG and PG level.
The student goes online, fills the application with required details and files the same online for registering for the programme of choice. This will be accompanied by paying a registration fee as mentioned in the application form.
However, if the student needs any clarification, be it regarding the programme of choice or GCU as a University, entry criteria etc, the counsellors at the University are just a call away.
Once the registration process is completed, the admissions department shall communicate on further documents required and fee to be paid for the programme of choice.
Post the above process the student shall submit their original certificate to the registrar's office for validation and verification. Once this process is completed the student gets enroled and an ID card is issued to the student. (Hostel formalities and transportation facilities are addressed in this page)
After enrolment the student shall voluntarily apply for GCU's talent test which shall be the criteria for availing scholarship for the first year of study. Such talent test shall be conducted year on year to encourage studious students and also set the criteria for a UG student to be the most favoured student of choice for PG programmes. Apply Now
The University runs its own hostels for boys and girls separately. The hostels are in the vicinity of the campus with automated entry and further secure measures. More details on the hostel, fees and terms and conditions may be availed from the admissions office.