BA ENGLISH WITH COMPARATIVE LITERATURE
Application status

Open
Duration

3 years
Study mode

Full-time
Entry Requirements

Anyone who has successfully completed (10+2) with minimum 40% marks
Overview
B.A English with Comparative Literature
The Bachelor's programme in English with comparative literature, at GCU, has been crafted to study literature from diverse cultures, genres, or nations, so that students can explore the implications and relationships between these pieces, and other forms of cultural expression.
The curriculum also encourages exploring medical, legal, and scientific literature. Films and translated ancient texts also form a core part of this curriculum. Comparative literature transcends boundaries, and places an emphasis on an interdisciplinary analysis of literary works, within historical shifts, the economy, political dynamics, the urban environment and international relations.
With an in-depth understanding of literature from all over the globe, the graduates undergo a holistic development during the course and develop analytical skills that are invaluable to potential employers.
Graduates from GCU can apply their well-honed skills in the field of creative writing, journalism, academia, journalism, and marketing. An undergraduate degree in English with Comparative Studies is also in great demand in the film-making and publishing industry.
Highlights
The programme will start with the core module of Foundations of English Studies and then a further English module on poetry or drama. It will also include modules of Worlds of Literature, introducing one to key areas of comparative literature through the study of novels, plays, poetry and short stories from around the world. Optional modules are available in areas such as world histories, world politics or audio-visual culture.
In the advanced second year one will take a core module on Reception, Transmission and Translation, which introduces one to the theory and practice of global literary circulation and culminates in the production of an edited anthology. One may choose specialisation from a wide range of optional modules from English and Languages, Cultures and Societies.
One will also be taught to apply the critical and research skills that one has developed to research projects, where one will independently research a topic which draws on knowledge of English and literature from other cultures, such as the myth of Odysseus from Homer to Derek Walcott, global dystopias, comparative post-colonialisms, or the ways in which foreign-language detective fiction has been received in the English-speaking world.
Apart from that optional modules covering an array of topics, such as different periods of English literature, Dante, Shakespeare, writing the Holocaust, and contemporary world literature, a module where one would investigate different writing styles and trends across the world.
Entry Requirements
Anyone who has successfully completed (10+2) with minimum 40% marks
Fee structure for the Academic year 2022-23
Domestic Fee Structure
Programmes
BAEL
Course Duration
3 years
1st Instalment
INR 25,000
5 Subsequent Instalments
INR 38,000
International / NRI structure
Programmes
BAEL
Course Duration
3 years
1st Instalment
$ 500
5 Subsequent Instalments
$ 600
Programme Prospects are as follows
A B.A in English with Comparative Literature provides students with a solid foundation in the humanities, while at the same time allowing the freedom to pursue other interests. The programme will make one well prepared for post-graduate and research studies in the humanities, anthropology, and sociology as well as careers in art, business and publishing. The programme will allow for the development of an analytical and multi culturally aware interdisciplinary understanding that permits students to succeed in virtually any profession. It will focus on research and analytical skills such as using original sources, applying theoretical approaches to problems, establishing hypotheses, defining problems, summarizing and presenting information, evaluating results, approaching problems from diverse perspectives, avoiding simplistic conclusions, perceiving patterns and structures, reading critically, thinking independently, gaining proficiency in communication, writing effectively, reading critically, conveying complex information, speaking to groups, presenting research findings, creating persuasive messages, using precise language, assessing an audience, human relations, understanding human relationships, comprehensive knowledge of the origins of western culture, appreciation of human history and development, identifying cultural/social considerations and comparing cultures.
Career Path
A good literature degree opens many doors. Some of the job titles that one would be eligible for post completion of the programme would be:
Teacher
Communication facilitator
Editor
Global Literature Researcher
Global Literature Expert
Translation Facilitator
Script Writer
Publisher
Art Manager
Screenwriter
Journalist/TV reporter
Editing assistant
Fine Artist
Art Entrepreneur
Copyright manager
Internet specialist
Marketing account executive
Advertising account executive
Human resources specialist
Consultant
Radio producer
Legislative assistant
Research analyst
Mediator
Students Speak
Why I Chose GCU
Mr. Suhwan Lim
The reason why I chose Garden City University is that it empowers students to flourish their knowledge not only theoretically but also practically. They teach students how to implement whatever they have learned in the classes in real-world situations, and it inspired me to join the university.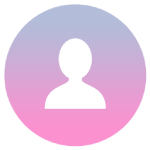 Aravind Sharma
Garden City University also teaches students how to socialize with people, bringing them a positive impact. I believe that the way they educate students will eventually lead students to be leaders of the upcoming new era in the future.
FAQ
Garden City University is a 28-year-old institution and INTERDISCIPLINARY in nature. The University has eight Schools under it offering courses from Diploma to Bachelor to Post graduation to Phd. The university has students from 81 different countries and every state and union territory in India. The University has the Unique mix of Arts, Science and Management Education offered with Technology as the base. Be it Media studies, Life Sciences or Hotel Management, emphasis is on Practical education with the aid of technology tools to enhance learning and equip a student to work with the industry. Not to mention GCU has the credit of awarding graduation certification to 28 Colonels of the Indian Army attached to the Corps of Military Police.
The admission process is based on the courses offered at the UG and PG level.
The student goes online, fills the application with required details and files the same online for registering for the programme of choice. This will be accompanied by paying a registration fee as mentioned in the application form.
However, if the student needs any clarification, be it regarding the programme of choice or GCU as a University, entry criteria etc, the counsellors at the University are just a call away.
Once the registration process is completed, the admissions department shall communicate on further documents required and fee to be paid for the programme of choice.
Post the above process the student shall submit their original certificate to the registrar's office for validation and verification. Once this process is completed the student gets enroled and an ID card is issued to the student. (Hostel formalities and transportation facilities are addressed in this page)
After enrolment the student shall voluntarily apply for GCU's talent test which shall be the criteria for availing scholarship for the first year of study. Such talent test shall be conducted year on year to encourage studious students and also set the criteria for a UG student to be the most favoured student of choice for PG programmes.
The University runs its own hostels for boys and girls separately. The hostels are in the vicinity of the campus with automated entry and further secure measures. More details on the hostel, fees and terms and conditions may be availed from the admissions office.