University established through Act no. 47 of 2013 in Karnataka State and approved by UGC, Govt. of India
STUDENT'S CLUBS
General Introduction of GCU Clubs :
The general idea of a club within an educational organization is to let students demonstrate and display their interests that are often lost while they restrict themselves within a strict academic curriculum. At GCU we offer 35 clubs under three broad categories namely, career interest clubs, sports clubs and cultural & professional clubs. The aim of each of the clubs is to encourage students to learn more about themselves and find out where their actual interests lies. The events of the clubs are organized in such a way that students are in a continuous transformational process, but in their areas of interest. As an outcome of the club activities we make sure that a student has an idea on how to handle certain situations better, develop skills of multitasking and contributing in generating new ideas. Most of the clubs at GCU are the first of its kind and aims to identify specific interests in students. Clubs enhance and help in developing the social and cultural atmosphere of any educational institution. It gives students the liberty to showcase their diverse interests while earning credits for the same. Thus, a GCU club is not just a regular club, it is a hub of learning and a platform to perform. We believe that extracurricular activities are the most important component in a child's life. child's life To be changed into student life
CAREER INTEREST CLUBS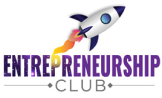 ENTREPRENEURSHIP CLUB
GCU's club specifically focussed on entrepreneurship aims to give young minds a platform to improve their entrepreneurial drive and teaches them the skills required to become an entrepreneur.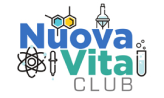 NUOVA VITA CLUBB
Experimentation has always led to the greatest discoveries. Come, join the Nuova Vita Club to nurture your scientific quotient, develop a scientific temper and get hands on training.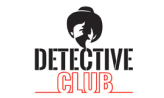 DETECTIVE CLUB
Do you have the critical and analytical skills and the zeal to unveil the truth, do you watch detective shows and movies with the hopes of being a real life detective? Then come and be a part of the "Detective Club" and learn the skills that will make you one.
INVESTMENT CLUB
Investment club provides you the opportunity to learn about capital markets and any other way you can invest funds to make money. You learn how to evaluate markets in order to make strategic investments and maximize your return on investment. Develop a network with investment bankers and other industry professionals who will guide you towards making a fortune.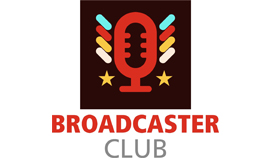 BROADCASTER CLUB
Do you want the world to listen to your voice? Are you good at making people listen to you then the broadcaster club is what you must join. Speak and the world is yours. Broadcast and express yourself. Let the world fall in love with a powerful voice.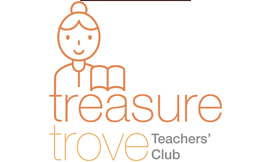 TREASURE TROVE CLUB
Teaching is an art. You need to be thoughtful, creative and imaginative. Be a part of the treasure trove club to enhance your passion for teaching.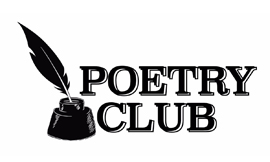 POETRY CLUB
Ever wondered how Shakespeare wrote those love sonnets? Do you have a Wordsworth or a Milton in you? Do you get lost in rhymes while the world around you goes about its business? Then Poetry Club is the place for you. The department of Languages is giving you the opportunity to dream, pen, speak and think in rhymes. GCU will certainly bring the poet out of you. Pick up the pen, and be lost in a rhythmic adventure.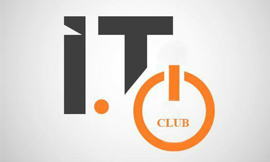 IT CLUB
Do you speak only in the language of Python, R or Hadoop? Do you feel you have a coder in you that is wanting to be decoded? Come and join the IT Club under the aegis of the Computer Sciences Department. They will nurture you so that you could be India's next best coder.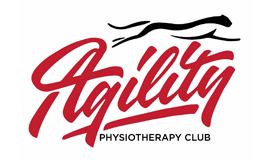 AGILITY CLUB
As they say, life is movement. The department of Physiotherapy brings to you the most mobile club out there. The agility club is for those who love how to move. All those flexible you to learn and understand better your own body's movements, learn from the best, all the tricks of proper bodily movement.
TRAVEL AND ADVENTURE CLUB
Who doesn't love basking in the winter sun while lost in a valley? Or take a long walk barefoot on dewy soft grass or maybe just go hiking? If you want to unleash the adventurous side of you come and join the Travel and Adventure Club under the expert supervision of the Department of tourism. Put on your travel shoes and pack your bags as the club will take you to different places that allow you to learn only in the lap of nature.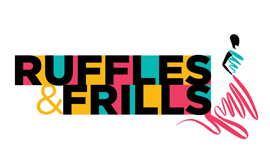 RUFFLES & FRILLS CLUB
Design your own outfit, develop a brand, we will give you a platform for that. The Fashion Department brings to you a club just to let your ruffles grow! Brace yourself for some style, be the talk of the town with what you design, let others wear what you design!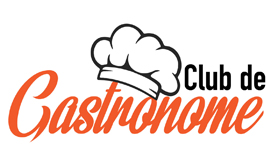 CLUB DE GASTRONOME
In the words of the legendary chef, Gordon Ramsay, "I cook, I create, I am incredibly excited about what I do?" Do you feel the same when you put on your apron or want to put on the chef's hat one day? Do you feel a thrill even when you sprinkle salt? Join Club de Gastronome and make the world your kitchen.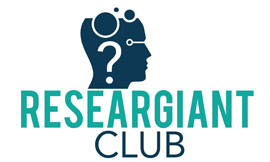 RESEARGIANT CLUB
Research is to see what everybody else has seen and to think what nobody else has thought. If you have been fascinated by the big questions that face us and want to find answers to those questions, come and join the Researgiant club. Learn to deal with the world in a scientific way.
SPORTS CLUBS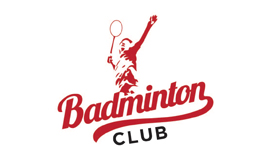 BADMINTON CLUB
Want to hit your best shot or want to smash till you drop like Saina Nehwal. Join the badminton club and make your feather fly like a bird till you are fast enough to handle a badminton shuttle.
FUTSAL CLUB
Be it 'Hala Madrid' or 'Barcelona es Teva' believe and achieve by becoming rock solid in dribbling skills, through balls, striking. Join futsal club to improve your agility and become ready to rumble.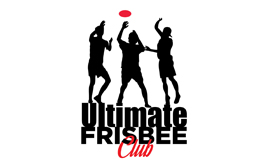 ULTIMATE FRISBEE CLUB
Do you want to learn one of the worlds fastest growing sports? Do you dream of representing India? Learn Ultimate Frisbee and elevate your game. Become a team player and learn to play with positive energy and good spirit.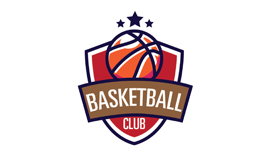 BASKETBALL CLUB
Did you ever feel that you have an adrenaline rush whenever you see someone dribble a ball or just score a basket? We at GCU offer you the opportunity to fulfil all your dreams of being a basketball player.
CHESS CLUB
In love with the word checkmate? Love spending hours just to figure out a move? Do you see the next Vishwanathan Anand or a Gary Kasparov in yourself? Join the club that goes checks, that lets you figure out your move.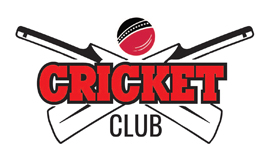 CRICKET CLUB
While the world is gripped in 2020 T20 world cup fever, you sure want to play fair amount of cricket whenever possible. Join the cricket club and be ready to bowl one out, try the googly or just stump one out!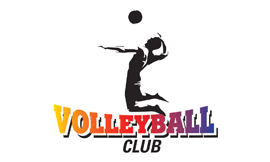 VOLLEYBALL CLUB
Do you want to set it in the air and hit it anywhere, join the volleyball club so what you are short in height learn how to put a drop and settle everything at the net
CULTURAL & PROFESSIONAL CLUBS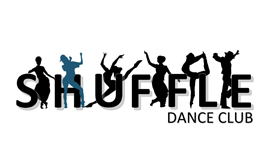 SHUFFLE CLUB
Why just walk when you can dance? Movement is expressive. Dance is the joy of movement and the heart of life. If you want to make music visible, join the shuffle club and take your passion to the next level.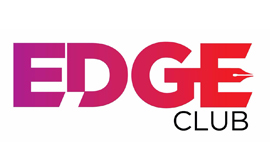 EDGE CLUB
Why 'fit in' when you were born to 'stand out'? The world out is certainly very competitive. If you have the courage to begin, you have the courage to succeed. Join the EDGE club to train for the various competitive exams and prepare yourself for surviving in the competitive world.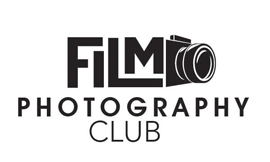 FILM & PHOTOGRAPHY CLUB
Are you the one with a camera always hanging around your neck? Do you call yourself an amateur photographer or take pride when someone praises your photography skills? Come and join the Film and Photography Club that will allow you to fulfil your love for the camera. Make a Kodak moment happen!
BASS CLUB
Shakespeare said," If music be the food of love, play on." Bring out the Beatles in you or may be a Presley or a Dylan! Fiddle with the strings, sing out with a beat, express your heart through music. Let music rule your days and nights. Join the Bass club as you are never short of a tune in life.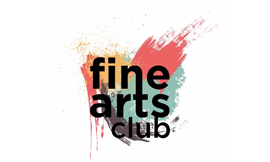 FINE ARTS CLUB
Creativity is the way you can share your soul with the world. Art is freedom; being able to bend things most people see as a straight line. Come and join the fine arts club to bring out your creativity and paint your imagination.
QUIZEETA CLUB
Are you always on your toes ready to quiz anyone you get hold of? Then this club is for you. Quiz anyone and everyone. Frame questions and you never know you might be the next quizmaster of India.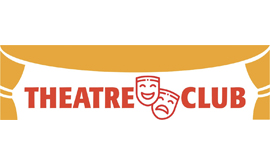 THEATRE CLUB
Has anyone ever called you a 'dramebaaz?' Are you the most popular amongst your friends who just breaks into acting just for no reason? Have you been writing a plot inside your head? If you do, then Join the Theatre Club for all the drama you need! Be trained by professionals, learn the A, B, Cs of drama, be a director or a script writer or may be an actor.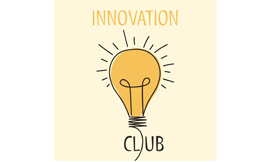 INNOVATION CLUB
Do you feel that you have a little scientist in you that is ready to be tested now? Are you the one who thinks that two plus two can be equal to five? Then you are fit for the innovation club. Let your ideas take shape! Frame it, fix it, make it fly!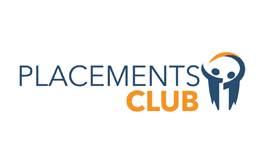 PLACEMENT CLUB
Ever heard of a placement club? Under GCU you have such a club that takes care of every possible placement opportunities available. The club will groom you and make you fit to crack any interview you face.
OPERATION SMILE CLUB
Be the reason someone smiles. Every time you smile at someone, it is an action of love; a gift to that person. Join the operation smile club to let your smile spread positivity among people.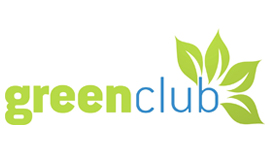 GREEN CLUB
Study nature, love nature, stay close to nature. It will never fail you. Let's nurture the nature so that we can have a better future. Conserve nature and make people aware of their duty towards mother nature. Come and join the green club to take a step towards making this world pollution free.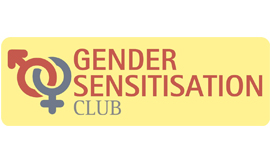 GENDER SENSITIZATION CLUB
In the words of Simone de Beauvoir, "One is not born, but rather becomes, a woman." Keeping this in mind GCU has come out with a gender sensitization club. This club aims to empower a student irrespective of gender.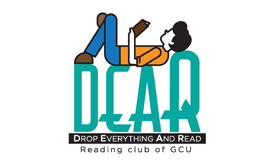 DEAR BOOKS CLUB
Have you ever been called a bookworm? Or do you hide a story book under your text book and read? well, you no longer need to be afraid of being a book reader. DEAR book reader club will let you read as much as you can. Discuss, debate, put forward your opinion.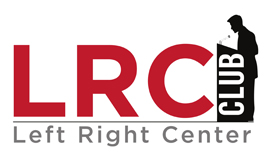 LRC CLUB
Are you scared of public speaking? Have you ever wanted to be an emcee? Join our club to get over this fear and enthral any audience. Learn how to call shots in a crowd and become a professional emcee by joining the LRC club
D2F CLUB (DEPLETED TO FRUITFUL OR BEST OUT OF WASTE)
The world needs those who can take out the best from even waste. The innovative and creative club offers to train students how to not let go of the waste but help the world make a better place by using the waste to create something good.
ALUMNI
The legacy of Garden City University comes from the Garden City Group of Institutions established in 1992.
The Garden City Group of Institutions has been a home for students from 81 nations to this day and the family is growing...
Please note : The above data need not be misread as that of Garden City University which commenced its operations in 2017; however GCU is a part of the Garden City Group of Institutions established in 1992.