M.Sc. IT (AI & ML) / DATA SCIENCE & CLOUD COMPUTING
Application status

Open
Duration

2 years
Study mode

Full-time
Entry Requirements

Bachelor's Degree in Computer science/ B.Sc.(Maths) with minimum aggregate of 50%
Overview
M.Sc. in IT (AI & ML) / Data Science & Cloud Computing
For students looking to specialize in fields related to computer science, this Master's programme is an attractive opportunity. Candidates with significant knowledge in Computer Science are given equal consideration for this programme compared to the students with Bachelor's degrees in IT. With developments being made rapidly in the arenas of AI and Machine Learning, this course keeps up with all the trends in the industry. Opening up numerous doors, even on an international scale, the GCU postgraduates from this programme have choices for both joining the workforce and conducting extensive research. Since expertise in data science and cloud computing are highly in demand these days, the students can apply their expertise in a wide range of fields like developmental operations, pharmaceuticals, security, and so much more. Both the specializations offered along with this course cover complex topics such as Cognitive Robotics, Complex Systems, Computational Finance, Computer Networks, And Distributed Systems. This specialist course offered by GCU outfits students to be analytical thinkers who can derive actionable knowledge in real-time.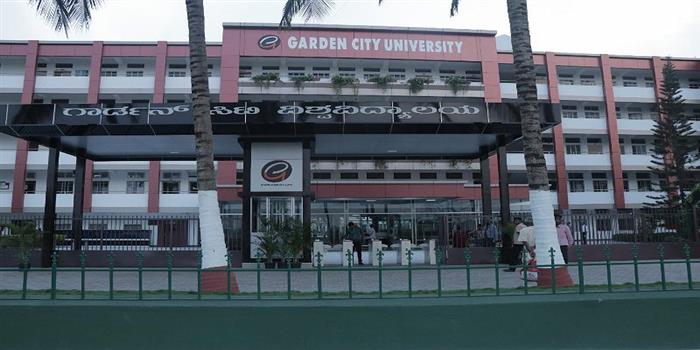 Entry Requirements
Bachelor's Degree in Computer Science/ B.Sc.(Maths) with minimum aggregate of 50%.
Fee structure for the Academic year 2023-24
Domestic / NRI Fee Structure
Programmes
M.Sc. IT (AI & ML) / Data Science & Cloud Computing
Course Duration
2 years
1st Instalment
INR 50,000
3 Subsequent Instalments
INR 75,000
International Fee Structure
Programmes
M.Sc.IT (AI & ML) / Data Science & Cloud Computing
Course Duration
2 years
1st Instalment
$ 1500
3 Subsequent Instalments
$ 1000
OTHER FEES
CAUTION DEPOSIT : Rs. 5000/- to be paid by all the students. (Rs. 3000/- will be refunded after successful completion of the course and Rs. 2000/- would be retained towards registration fees for life time Alumni Association Membership)
EXAMINATION FEES PER SEMESTER
UG Programs: Rs.3000/-, PG Programs: Rs.3500/-, Research Programs: Rs.5500/-, Diploma Programs: Rs.3000/-, Engineering : Rs. 3500/-
Semester 1
Cloud Computing
Core Java
Data Mining and KDD
Artificial Intelligence
Research Methodology
Semester 2
Python Programming
Advanced Web Technology
Big Data Analytics
Machine Learning
Semester 3
R Programming
Robotic Process Automation
Design Thinking
Deep Learning
Technical Report Writing
E-Governance
Semester 4
Internship/ Project
Major Project/Dissertation
Programme Prospects are as follows
Companies need specialized professionals who can identify, collect, analyze, interpret and transform data to drive value and innovation. This is true for diverse industries like finance, healthcare, consumer goods, high-tech, etc. Regardless of what industry a student decides to work in, the program will prepare the student for key roles in business intelligence, customer management, talent analytics, social and policy development, voting behavior research, finance/control, and operations optimization among others. After the completion of the course, the post graduate will have the opportunities to work as Analytics Professionals, BI/DW professionals, Big Data Professionals etc.
Career Path
Regular recruiters on our campus include
LG-Soft India
Wipro
L&T
MRO Global Solutions
Hawax Media
Ants Consulting
Covance
Accolite Software Pvt Ltd
Ind Global
Appalytics
Students Speak
Why I Chose GCU
Aldrin Jose Antony
I'm Aldrin Jose Antony, a first-year Master of Science in IT from Garden City University. Education is an important factor that separates us from one another and the first step to achieving a good education is by enrolling oneself in a prestigious university.Emphasis on Life is our college motto as it has always believed in contributing to the society by providing education, economic opportunities, growing new infrastructural improvements and continuing to come up with sustainable answers to chronic issues faced by the society. I firmly believe that education is the best way to educate young minds and that it can only be provided in a pleasant environment with forward-thinking ideals. I enjoy being a part of Garden City University as it includes all the characteristics that make a university excellent. The teaching fraternity are highly qualified and impart knowledge with diligence, while encouraging the students to think out of the box. The educational curriculum is up to date with the fast-moving world. Since students from diverse socio-economic backgrounds enroll here, the college offers a large range of scholarships to the well deserving students. The college has a very strong discipline policy which keeps the attitude and behavior of students well suited to fit in the society. It also has a distinct board of educators who identifies the skills and strengths of the students and advises them on various career options that utilizes and recognizes the student's potential. My University's main objective is to provide a setting that is favorable to learning. This would apply to both the outside and inside of the college, where the environment is welcoming, safe, secure, accessible, well-illuminated, well- ventilated, and aesthetically pleasing for both teaching and the student body. Additionally, it is well equipped with sports fields, parking lots, playgrounds, and other outdoor learning places including clubs, libraries, workshops to name a few. It encourages the students to participate in exciting groups activities, sports, and volunteer opportunities for the mental, physical and spiritual growth of the student as an individual. The college does an excellent job of not only encouraging the students to participate in extracurricular activities but also significantly improving our lives in many other ways. These are just a handful of the numerous enjoyable and rewarding opportunities provided by my university with a goal of providing top-notch education and provide promising job outcomes in order to best shape our future. Without a shadow of doubt one of the best decisions I made in life was choosing to pursue my studies in this prestigious institution.
FAQ
Garden City University is a 28-year-old institution and INTERDISCIPLINARY in nature. The University has eight Schools under it offering courses from Diploma to Bachelor to Post graduation to PhD. The university has students from 81 different countries and every state and union territory in India. The University has the unique mix of Arts, Science and Management Education offered with Technology as the base. Be it Media studies, Life Sciences or Hotel Management, the emphasis is on practical education with the aid of technology tools to enhance learning and equip a student to work in the industry. Not to mention GCU has the credit of awarding graduation certification to 28 Colonels of the Indian Army attached to the Corps of Military Police.
The admission process is based on the courses offered at the UG and PG level.
The student goes online, fills the application with required details and files the same online for registering for the programme of choice. This will be accompanied by paying a registration fee as mentioned in the application form.
However, if the student needs any clarification, be it regarding the programme of choice or GCU as a University, entry criteria etc, the counsellors at the University are just a call away.
Once the registration process is completed, the admissions department shall communicate on further documents required and fee to be paid for the programme of choice.
Post the above process the student shall submit their original certificate to the registrar's office for validation and verification. Once this process is completed the student gets enroled and an ID card is issued to the student. (Hostel formalities and transportation facilities are addressed in this page)
After enrolment the student shall voluntarily apply for GCU's talent test which shall be the criteria for availing scholarship for the first year of study. Such talent test shall be conducted year on year to encourage studious students and also set the criteria for a UG student to be the most favoured student of choice for PG programmes. Apply Now
The University runs its own hostels for boys and girls separately. The hostels are in the vicinity of the campus with automated entry and further secure measures. More details on the hostel, fees and terms and conditions may be availed from the admissions office.