B Sc (NANOTECHNOLOGY, CHEMISTRY, COMPUTATIONAL BIOLOGY)
Application status

Open
Duration

3 years
Study mode

Full-time
Entry Requirements

To enrol in this course a student must have cleared the intermediate (10+2) with Science subjects that are Physics, Chemistry, Mathematics, or Biology or both with 50 %.
Overview
B.Sc. in Nanotechnology, Chemistry, Computational Biology
Nanotechnology is a discipline that has immense scope in today's world. With applications in fields ranging from conventional Physics to the latest approaches in molecular science, this programme paves way for graduates in numerous career fields. With this undergraduate program, GCU strives to provide a platform for candidates to learn about the ways in which they can change the world at a molecular or sub-molecular level. Further facilitating growth in students' minds, the programme encourages innovative thinking and supports the research to draw conclusions about the feasibility and practicality of the proposed innovations, in today's global landscape.
Nanotechnology is an expanding area of research, with the potential to revolutionize lives and provide unparalleled solutions to various problems in medicine, energy, agriculture, and the environment. In computational biology methods to analyse large samples of biological data are developed and then applied. These computational methods have applications in the analysis of genetic sequences, protein samples, cell populations and more, which help make novel predictions or discover new aspects of biology.
Combining chemistry and computational biology with the nanotechnology material, the programme finds applicability over many aspects of life. Graduates of the programme are holistically developed with exemplary problem-solving skills rooted in in-depth knowledge about the subject.
Highlights
This course introduces Nanoscience and Nanotechnology. Structure – properties, functions and applications are identified as the core concepts of nanoscience. The corresponding synthesis and processing steps, and the performance of such materials under environmental constraints, constitute the core of Nanotechnology. Nanoscience is presented as the convergence of Applied Physics, Applied Chemistry, and Biology focusing on phenomena and opportunities to fabricate at the nanometer scale where the energy scales of a variety of processes conflate. As nanotech is the epitome of interdisciplinarity, the course attempts to build up student's communication skills and attempts to get them into the habit of life-long learning.
The emergence of any new technology often raises the challenge of balancing risks and benefits, and in this regard nanotechnology is no exception. Class subject matter and format will examine the implications of nanotechnology within a socioeconomic-environmental context. Nanotechnology has broad social, ethical and legal implications ranging from environmental remediation and/or contamination to social justice and equity applications in developing countries, to biomedical treatments and interventions, to intellectual property dilemmas. Students gain familiarity with these applications as well as skills in analyzing and balancing risks and benefits.
The course exposes students to expert views from a variety of perspectives and will help students develop critical analysis and reasoning skills working both individually and collaboratively. Emphasis is placed on integrating technological literacy with critical inquiry and problem solving in social and ethical context
Entry Requirements
To enrol in this course a student must have cleared the intermediate (10+2) with Science subjects that are Physics, Chemistry, Mathematics, or Biology or both with 50 %.
Scope
The nanotechnology has a diverging impact on many aspects of our daily lives, the opportunities in this career field are growing rapidly. There is numerous of job sectors in which you can employed such as Medicine, Therapeutics, Environmental observing, control, Food science including quality control and packaging, Forensics, federal lab research, Military and national security, Energy capture and storage, Electronic industries, Material science including textiles, polymers, packaging, among others, Auto and aerospace industries, Sporting goods, Biotechnology, Medical fields and pharmaceutical and many more areas.
Applications of Nanotechnology in Everyday Life
We are using nanotechnology products in our daily life. Nanotechnology is used in the manufacture of the number of products that are used in our daily life.
Nanotechnology products are used in metals, polymers, ceramics, and biomaterials. Nanotechnology is used in the production of high-tech materials or microscopic devices.
Nanotechnology is used in the manufacture of clothes, sunglasses, cosmetics, etc. Silver nanoparticles are used in food packaging and household appliances.
Nano size components are used in DVD and CD players.
The future is nanotechnology which has great impact in developing new medicines and pharmaceuticals.
In future, it is expected that amazing nanotech-based product will develop that include powerful tiny computers, advanced systems for drug delivery and many more.
Fee structure for the Academic year 2023-24
Domestic / NRI Fee Structure
Programmes
BSNT
Course Duration
3 years
1st Instalment
INR 30,000
5 Subsequent Instalments
INR 60,000
International Fee Structure
Programmes
BSNT
Course Duration
3 years
1st Instalment
$ 500
5 Subsequent Instalments
$ 900
OTHER FEES
CAUTION DEPOSIT : Rs. 5000/- to be paid by all the students. (Rs. 3000/- will be refunded after successful completion of the course and Rs. 2000/- would be retained towards registration fees for life time Alumni Association Membership)
EXAMINATION FEES PER SEMESTER
UG Programs: Rs.3000/-, PG Programs: Rs.3500/-, Research Programs: Rs.5500/-, Diploma Programs: Rs.3000/-, Engineering : Rs. 3500/-
Semester 1
Basics of Nano Science & Technology
Inorganic Chemistry
Basics of System Biology
Ability Enhancement Courses
English/MIL Communication
Skill Enhancement Course
Communicative English
Information & Communication Technology
Semester 2
Nano Structures in Biological System
Organic Chemistry-1
Computer Fundamentals
Ability Enhancement Courses
Environmental Studies
Skill Enhancement Course
Speaking Kannada
Semester 3
Physics of nanomaterials
Physical Chemistry-1
Informatics in omics and application
Skill Enhancement Course
Biostatistics
Generic Elective Courses
French
German
Spanish
Semester 4
General Characterstics of Nano materials
Biochemistry
Skill Enhancement Course
Biostatistics
Semester 5 & 6
Discipline Elective
Characterization Techniques/Nano devices and sensors
Advanced Organic Chemistry-2/Advanced physical chemistry-2
Immunology/Immunoinformatics
Methods of Synthesis of Nanomaterials /Basics of Nanotechnology in Tissue Engineering
Analytical Chemistry /Advanced Inorganic Chemistry-2
Structral Bioinformatics/ Chemoinformatics
Programme Prospects are as follows
Introduction to the underlying principles and applications of the emerging field of Nanotechnology and Nanoscience. Intended for a multidisciplinary approach education with a variety of backgrounds. Introduces tools and principles relevant at the nanoscale dimension. Discusses current and future nanotechnology applications in clean energy, materials, electronics, food science medicine, therapeutics and energy.
This course introduces the fundamentals of Nano-scale engineering and manufacturing. Current and future applications of nanostructured materials will be reviewed with respect to their impact in commercial products and technologies. Particular emphasis will be placed in biomedical applications. The main physical forces controlling the nucleation and deposition of nanostructures will be presented allowing a better understanding of key design factors at the Nano-scale. Well-established and novel synthesis/fabrication methods nanostructures will be critically discussed giving a broad overview of the state-of-the-art nanomanufacturing processes. Standard characterization methods will be elucidated using various examples and exercises throughout the course.
Career Path
"Career opportunity in the field of nanotechnology is expanding rapidly". Plenty of career options available for nanotechnology professionals. Opportunities exist in medical, healthcare industry research, environment industries, pharmaceutical, agriculture, product development and advising, communication, and media. The nanotechnology field is appropriate for scientists, engineers, and technicians. In the field of engineering, nanotechnology is used by engineers to develop computer components and microscopic sensors.
As we know nanotechnology is used everywhere, so, the need of nanotechnology is demanding and changes it faces at every step. Aspirants can create their career in this field with better remuneration. The research studies in this field are the very good choice for those wish to pursue higher studies. The use of Nanotechnology is wide and vast such as in food science, in medical and many others.
Candidates specialized in nanotechnology can work in the following areas:
Electronics/semiconductor industry and Solar energy
Auto and aerospace industries
Medical fields and pharmaceuticals
Forensics
Military and national security
Biotechnology
Defence
Food science including quality control and packaging
List of companies where UG & PG Dept Life Of Science students of GCU got placement opportunities: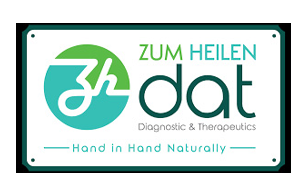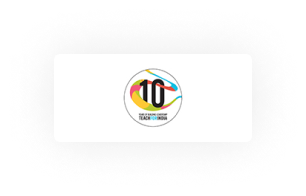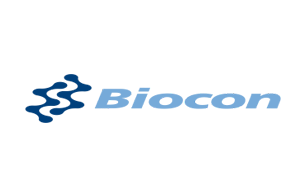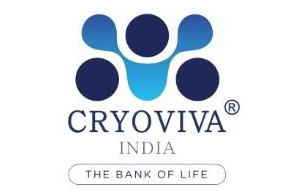 Students Speak
Why I Chose GCU
Mr. Suhwan Lim
The reason why I chose Garden City University is that it empowers students to flourish their knowledge not only theoretically but also practically. They teach students how to implement whatever they have learned in the classes in real-world situations, and it inspired me to join the university.
Aravind Sharma
Garden City University also teaches students how to socialize with people, bringing them a positive impact. I believe that the way they educate students will eventually lead students to be leaders of the upcoming new era in the future.
FAQ
Garden City University is a 28-year-old institution and INTERDISCIPLINARY in nature. The University has eight Schools under it offering courses from Diploma to Bachelor to Post graduation to PhD. The university has students from 81 different countries and every state and union territory in India. The University has the unique mix of Arts, Science and Management Education offered with Technology as the base. Be it Media studies, Life Sciences or Hotel Management, the emphasis is on practical education with the aid of technology tools to enhance learning and equip a student to work in the industry. Not to mention GCU has the credit of awarding graduation certification to 28 Colonels of the Indian Army attached to the Corps of Military Police.
The admission process is based on the courses offered at the UG and PG level.
The student goes online, fills the application with required details and files the same online for registering for the programme of choice. This will be accompanied by paying a registration fee as mentioned in the application form.
However, if the student needs any clarification, be it regarding the programme of choice or GCU as a University, entry criteria etc, the counsellors at the University are just a call away.
Once the registration process is completed, the admissions department shall communicate on further documents required and fee to be paid for the programme of choice.
Post the above process the student shall submit their original certificate to the registrar's office for validation and verification. Once this process is completed the student gets enroled and an ID card is issued to the student. (Hostel formalities and transportation facilities are addressed in this page)
After enrolment the student shall voluntarily apply for GCU's talent test which shall be the criteria for availing scholarship for the first year of study. Such talent test shall be conducted year on year to encourage studious students and also set the criteria for a UG student to be the most favoured student of choice for PG programmes. Apply Now
The University runs its own hostels for boys and girls separately. The hostels are in the vicinity of the campus with automated entry and further secure measures. More details on the hostel, fees and terms and conditions may be availed from the admissions office.