Introduction
Bangalore is home to the branch headquarters of several renowned multinational corporations that invite many business-minded young people to the city.
Students are motivated to join the best colleges for commerce in Bangalore for a professional setting in the city.
Compared to the other two fields of education (Arts and Science), commerce has recently grown significantly in popularity and demand. It has led to a quick increase in the market's demand for commercial occupations. Garden City University in Bangalore contributes to providing top-notch commerce education to its students through its business-based curriculum.
The Cradle of Commerce Education- GCU
At GCU, the School of Commerce is dedicated to delivering the specific skill set needed for leadership positions in the corporate world. The School of Commerce is designed to develop young brains studying business and management to handle employment anywhere.
The commerce courses provide aspiring applicants with all the information required to ensure a successful corporate future. GCU- one of the best colleges for commerce in Bangalore, has explicitly designed the course curriculum to support the development and education of its students. It is witnessed in the placements of students in various renowned companies.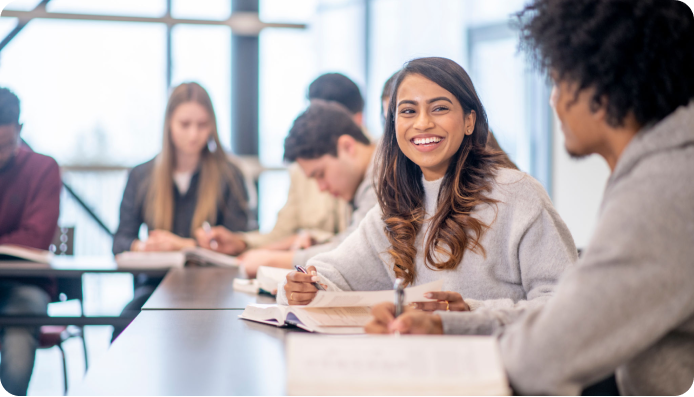 The Teaching Way At The Institute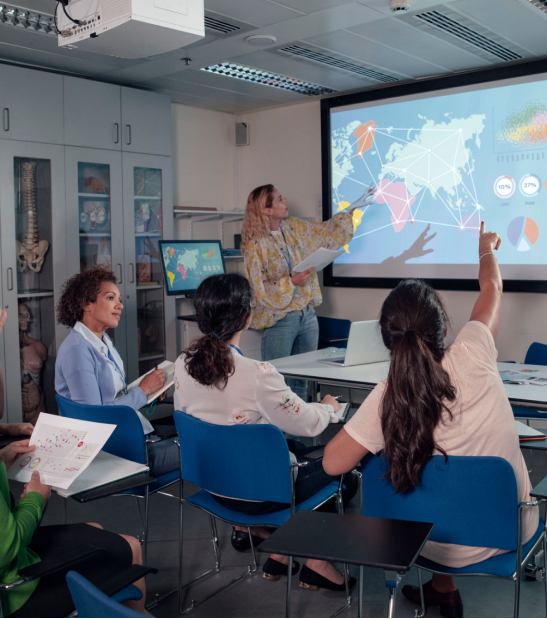 Only the top academics and professionals in the field make up its teaching staff. The teachers and lecturers regularly interact with students through their curricula and creative teaching methods. The recruitment is done in a very particular way to ensure that only talented teachers get into the institution.
Some of the methods used on the GCU campus for teaching are:
Cross-over Teaching: Generally happens in educational tours and excursions. The university keeps on taking the students on industrial visits. It is done to understand the business world better. This helps the teachers and students to get a hold of the evolving corporate world.
Use of Smart Boards: The commerce course material is interactive and visually appealing. This is done by the use of smart boards in teaching. The teacher makes use of dynamic multimedia content to help the students understand the subject matter more effectively. They also make it visually appealing to the students. It transforms the learning process into an interactive and collaborative experience in the best colleges for commerce in Bangalore.
Teaching Through Collaborations: Teachers encourage student participation in diverse projects as another cutting-edge teaching strategy. This is well employed in the GCU school of commerce. By allowing students to study, work in groups, and learn in the classroom, professors support the development of various teamwork skills.
The Outstanding Faculty to Deliver the Best Classroom Framework
Garden City University's legacy is in its renowned and expert teachers. The teachers teach the subjects with sheer dedication and expertise. The institute has many commerce and corporate professionals who impart their knowledge to students in a very innovative manner.
The university is pleased with its renowned professors and lecturers. Whether department heads, professors, associate professors, or junior lecturers, all faculty members are leaders in their respective fields. And they believe in contributing to the education sector in all ways.
Know more
Objectives of GCU- School of Commerce
Strategies
Using the latest teaching strategies in the classroom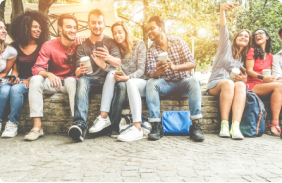 Establishing a platform
Establishing a platform for students from many walks of life, fostering and maintaining a culture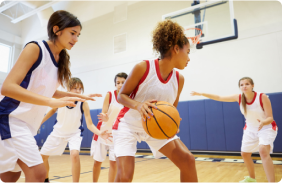 Health
Promoting everyone's health; both mental and physical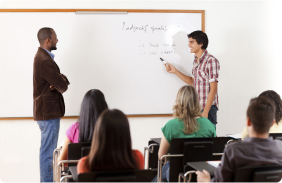 Recognising
Recognising and excelling in cross-disciplinary areas as per the course curriculum.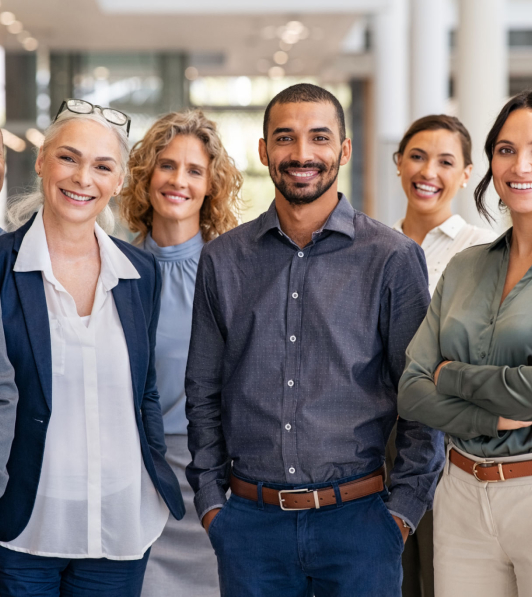 Career Scope After Graduating From GCU- School of Commerce
Garden City University graduates can access a wide range of job choices depending on their disciplines. GCU- School of commerce graduates are highly sought-after candidates in the global job market. They find opportunities in both the marketplaces.
Students who choose to major in commerce have various career options, including :
Business executive
Accountant
Strategic account executive
Human resources manager
Data analyst
Market analyst
Financial planning manager
Marketing Manager
Administrator
Investment banker
Business solutions developer
Wealth manager, project manager
Research and development manager
Highlights of Commerce Courses
Curriculum
A modern curriculum is curated in the new session. And two required certificate courses are introduced to the study framework in the best commerce colleges in Bangalore.
Mini Project
After each semester, students complete a microproject based on industry simulations. It gives them exposure to the current business world

Leadership
It consists of a Leadership Module in collaboration with reputable international organisations.
Budget Express
Budget Express is a GCC Exclusive, Advanced Excel, SAP Retail Analytics, and Tally certifications by Tata Consultancy Services available as a course on the campus alongside the primary commerce curriculum.
Knowledge Center and Commerce Archives in GCU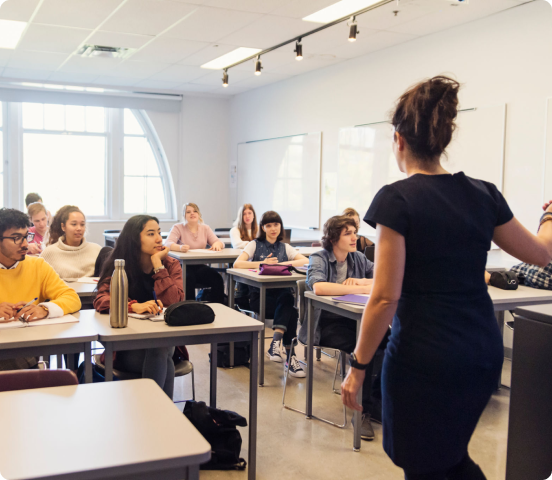 The School of Commerce has a collection of different sources to improve the student's reading skills. It includes all educational, informational, economic, and cultural journals.
The Center also have :
International and domestic book collections
Periodicals
Peer-reviewed journals
Departmental publications
Electronic books
Electronic journals
Electronic databases
And other printed materials.
These are all kept in the department library for students. With all these components, the library also functions as a key information hub for all business journals.
A novel idea is the Commerce Archives, where students apply their knowledge to real business problems. Here, teachers help them transform their theoretical knowledge into practical aspects. Additionally, students conduct an increasing number of experiments based on theoretical knowledge.
The activities executed in the lab:
To develop self-confidence in running a business profitably
An awareness of the fundamental issues
Understanding of challenges involved in employment
Execution of business projects
Implementation of commercial and business activities
Get More Information About The Course
FAQ
The current commerce semester's syllabus has been completed by Garden City University using online methods. The recent key academic highlights include:
Online proctored video classes
Teachers' self-produced videos
PowerPoint presentations with voiceovers
Google Forms tests, and
GCU's portal for assignment submission and evaluation.
Due to the current circumstances, you could start by enrolling in the chosen degree offered at GCU. It results in a confirmed admission with payment. Additionally, you will be given login information to access the online classes. When the lockdown is removed, you could pay the remaining first-year expenses. And, also submit the necessary paperwork to enrol in on-campus courses in the best colleges for commerce in Bangalore- GCU.
The eligibility for a B.com degree (Honours) is that the student has to be a 12th pass from any recognised university or have an equivalent degree in commerce.
Additionally, GCU holds an entrance exam for admissions to the institute for various programs, including the commerce courses.
With a 28-year history, Garden City University is an Interdisciplinary school. Eight schools within the university provide programs ranging from a diploma to a bachelor's degree to a doctorate. With technology as its foundation, the emphasis is on practical education using digital tools to promote learning and prepare students to work in the business.
The GCU campus is found in K.R.Puram, a city neighbourhood, 12 minutes by car from Baiyappannahalli Metro Station, 3 minutes by foot from T.C.Palya Bus Stop, and 10 minutes by train from K.R.Puram Railway Station.
Outside of Bangalore, students can choose between a 45-minute drive from the airport to the campus or a similar amount of time from Bangalore City central station or the nearby bus stop to the campus.
Get the location