Bachelor of Business Administration in Tourism and Event Management
Application status

Open
Duration

3 years
Study mode

Full-time
Entry Requirements

Completed 10 + 2, no prior subject knowledge required
Overview
Bachelor of Business Administration in Tourism and Event Management
Tourism has always been one of the most important and active sectors in the world. Post pandemic, there will likely be an increased demand for creative individuals who are also strategic thinkers and innovative problem-solvers in the tourism industry. The Bachelor's programme at Garden City University is one way to be a part of the vibrant and lucrative tourism and event management culture. With an aim for holistic development, the students of GCU are trained to communicate effectively, work as part of international conventions, and portray excellence while working as a team. The programme encourages cultural exchange. Since India boasts of an extensive tourism sector, graduates can find themselves engaging with other tourists, ambassadors, and delegates from cultures across the world. As for employment, tourism job opportunities are plenty in both the private and public sectors. The BBA programme at GCU keeps in touch with the trends that shape the tourism industry. This way, graduates of GCU have an upper hand when it comes to the job landscape as well as the skills required to fulfil their roles at a global standard. For individuals who seek a career path in engaging with people from different backgrounds, and organizing and managing events in different countries, getting a Bachelor of Business Administration in Tourism and Event Management is a smart option.
Highlights
All core papers are related to travel, tourism and event management
Domestic and international study tour programmes
Foreign language included
Software training
Practical element in each course
Mandatory internship of 3 months
Entry Requirements
Completed 10 + 2, no prior subject knowledge required
Fee structure for the Academic year 2023-24
Domestic / NRI Fee Structure
Programmes
BATE
Course Duration
3 years
1st Instalment
INR 30,000
5 Subsequent Instalments
INR 38,000
International Fee Structure
Programmes
BATE
Course Duration
3 years
1st Instalment
$ 500
5 Subsequent Instalments
$ 600
OTHER FEES
CAUTION DEPOSIT : Rs. 5000/- to be paid by all the students. (Rs. 3000/- will be refunded after successful completion of the course and Rs. 2000/- would be retained towards registration fees for life time Alumni Association Membership)
EXAMINATION FEES PER SEMESTER
UG Programs: Rs.3000/-, PG Programs: Rs.3500/-, Research Programs: Rs.5500/-, Diploma Programs: Rs.3000/-, Engineering : Rs. 3500/-
Programme Prospects are as follows
The programme Bachelor of Business Administration in Tourism and Event Management opens up so much more opportunities for students. While the student attains knowledge on the working of the travel, tourism and hospitality industries, they, at the same time attain knowledge on the intricacies of the workings of the event management industry. Students are provided knowledge on areas such as Principles of Event Management, Event Laws, Event Licenses, Event Operation, Event Marketing, Advertising, Sales of Events, Running of successful events, etc. Students also learn about Special Events and how to plan their operations. In each course, the students need to complete the practical elements, in order to successfully complete the programme.
Career Path
Students will be eligible to work in travel and tourism in companies such as travel agencies, tour operations, destination marketing companies, Government tourism boards, travel guides, travel related service companies, airlines, adventure tourism companies, NGOs, Rural tourism projects, disaster Management, Hospitality - hotels, F&B services. With a specialization in event management the students will be eligible to work in the areas of - event coordination, event planning, client services, technical operations, sales and marketing, events operations, special events operations, etc.
List of companies where Tourism students of GCU got placement opportunities: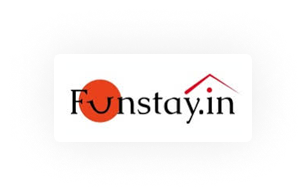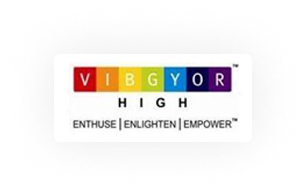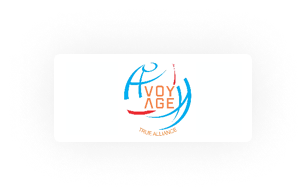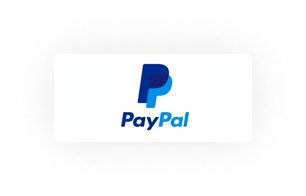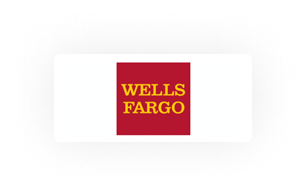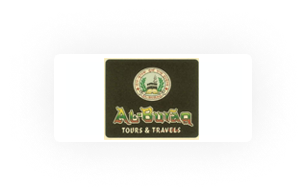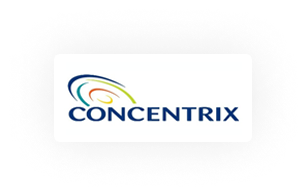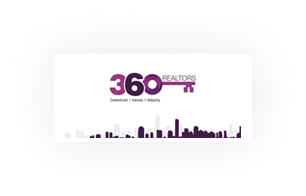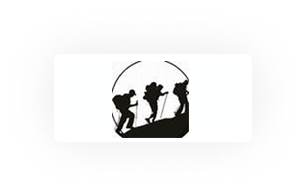 Students Speak
Why I Chose GCU
Ms. Youngji Ro (From Korea)
My Name is Youngji Ro. I have done my Bachelor in Tourism Honours from Garden City University. My Experience in GCU was overall very good. As I recall my experiences, I can say the orientation programs that were conducted in the beginning were really the icebreaker. The orientation program helped me to interact with other departments too. The tourism department takes immediate action on every complaint, and they help us with our concerns. The classes were very interactive and educationally detailed. The Campus is huge, and you get to meet people from different countries and share your experiences. Even during the covid situation the classes were conducted online, and they were very informative, and we had the chance to go deep into the subject. I would like to thank GCU for such an amazing learning experience that I got during my bachelor's degree.
Ms. Shivali
I still remember the day I first stepped into the campus. With emotions of joy and nervousness I started my journey with many like me. But today, looking back I wish this culmination could wait a little longer. Garden City University and B.A Tourism (Honors) was a completely different experience for me. It opened up a new chapter in my life and has helped me grow as a person. The people I met in these 3 years have had a profound impact on me and shaped me into the confident and independent person that I am today. Little did I know that we would part ways sooner than we expected but the Green House, food Court and Classrooms have left an everlasting impression on me and I will cherish it till the end. Garden City University has given me a lot for which I am forever grateful. The perfect hostel life with fun memories, so many talented and beautiful human beings as friends and inclusive and compassionate mentors and professors who have not only empowered me but have also guided me as a friend and confidant. The online sessions and activities that they organized for us during this pandemic helped me move forward with my education and build new skills. Never forget the pillars of your success and with that I will fondly look back at the memories I shared with the non-teaching staff who never failed to put food on our plates and helped me during my stay. Finally, I would like to congratulate all my fellow graduates who have shown diligence and hard work and I wish them all the success and good health for the future. Thank You.
Ms. Sharon
To begin the journey with Garden City University was as exciting as it was till today. The teachers and staff were really great with students with everything we needed. Our seminars, group projects and workshops helped me understand what teamwork and effort of one means. Now I know that all those days help me now in my path to a career. I cannot forget the days of GCU's cultural activities. They still are my favourite memories to hold on to. Cannot say it louder but GCU has made my life brighter for real. When exams arrived, I still remember, the way we ran to the boards to check our roll numbers and to the exam halls. And waiting for results, though it was hard then. It made me what I am to everything that is coming in the life ahead to me. For real, GCU has a made a print in my life. I still miss the cafeteria. Thank you!
Ms. Saffana
My experience with my department has been really good. The course was very well planned which gave us detailed understanding of this huge and dynamic industry. Various activities were held which made our experience even better. Short trips and tours were organised for us to learn along with travelling. In our final semester we were given an opportunity to take up an internship to help us develop our practical skills. My journey with the tourism department in GCU has been a memorable one. I recommend this course at GCU to anyone who is looking forward to work in the tourism industry. Thank you!
Mr. Mayank Kumar
Before the admission, there was a lot of confusion regarding which college to join or which to not. That moment I came to know about GCU website and was amazed by the fascinating infrastructure, the vast courses and amazing faculty profile. At that time itself I decided to join GCU. When I stepped into GCU it was more beautiful than I thought it would be. Campus life at GCU is really awesome. I met my faculties, and they were very supportive and cooperative. They guided me throughout my 2 years of journey at GCU. Students from different cultures are here in GCU which makes this place such a diverse world. I really enjoyed my time with our university and love it.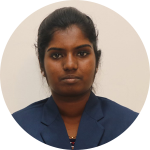 Ms. Akila Krishnan
My three years at Garden City University has been life changing. Garden City University is a culturally diverse university, where you get to meet people from all over India as well as internationally. It offers a sea of opportunities all throughout the course. From its amazing infrastructure to the excellent quality of education, GCU has been a beautiful part of my life. It has nurtured every student's inner talent and brought it out; be it in sports, fashion, dance, or arts. The university has a serene environment and faculties who provide great support and guidance throughout the education. My course (B.A tourism Journalism and History) helped me to balance both academics as well as participate in various events and activities. The three years I spent at GCU was full of learning, opportunities with just the right amount of fun. I have grown both personally and professionally and I would like to thank Garden City University for that.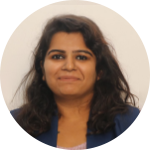 Pooja Lakhina
I am glad to be a part of Garden City University. It gives a bundle of opportunities to explore oneself, none the less but more one can think out of box, inter college fest to inculcate more skills. There were new ample things to learn such as extra professional course, foreign language, strict conduct of examination. They motivated every student to participate in giving presentation and events to come out of fear, chance of celebrating all the states in India. Various clubs to enhance skills, The faculty was always there no matter what, supporting us for everything. Giving a glance on writing research papers and more of practical classes. I made more of friends and, but my most favourite thing was the green house memories with the friends.
FAQ
Garden City University is a 28-year-old institution and INTERDISCIPLINARY in nature. The University has eight Schools under it offering courses from Diploma to Bachelor to Post graduation to PhD. The university has students from 81 different countries and every state and union territory in India. The University has the unique mix of Arts, Science and Management Education offered with Technology as the base. Be it Media studies, Life Sciences or Hotel Management, the emphasis is on practical education with the aid of technology tools to enhance learning and equip a student to work in the industry. Not to mention GCU has the credit of awarding graduation certification to 28 Colonels of the Indian Army attached to the Corps of Military Police.
The admission process is based on the courses offered at the UG and PG level.
The student goes online, fills the application with required details and files the same online for registering for the programme of choice. This will be accompanied by paying a registration fee as mentioned in the application form.
However, if the student needs any clarification, be it regarding the programme of choice or GCU as a University, entry criteria etc, the counsellors at the University are just a call away.
Once the registration process is completed, the admissions department shall communicate on further documents required and fee to be paid for the programme of choice.
Post the above process the student shall submit their original certificate to the registrar's office for validation and verification. Once this process is completed the student gets enroled and an ID card is issued to the student. (Hostel formalities and transportation facilities are addressed in this page)
After enrolment the student shall voluntarily apply for GCU's talent test which shall be the criteria for availing scholarship for the first year of study. Such talent test shall be conducted year on year to encourage studious students and also set the criteria for a UG student to be the most favoured student of choice for PG programmes. Apply Now
The University runs its own hostels for boys and girls separately. The hostels are in the vicinity of the campus with automated entry and further secure measures. More details on the hostel, fees and terms and conditions may be availed from the admissions office.